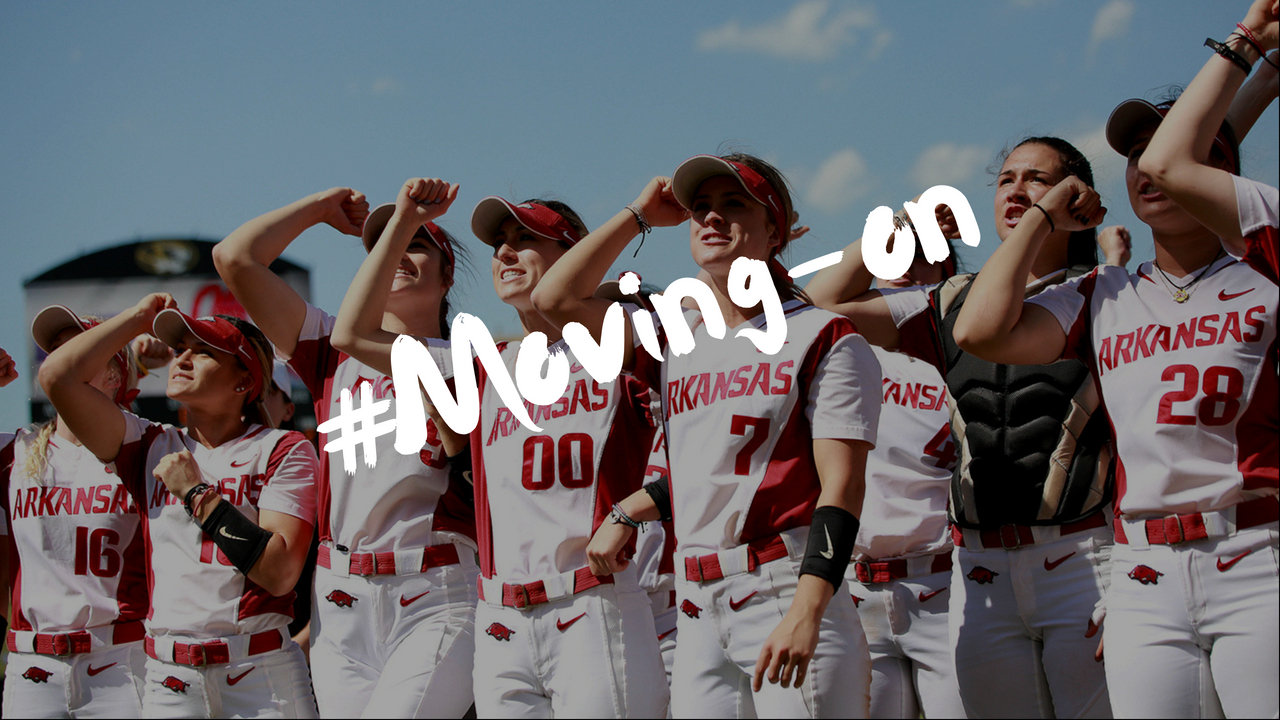 Thirteen teams in the SEC have softball programs, which makes for some awkwardness when it comes to the conference championship tourney — one team gets left out. Going into the final weekend of conference play, the race for the bottom was tight. Ole Miss was at 5-16; right ahead of them, with six wins, were Mississippi State, Kentucky, and Missouri. On the final weekend, Kentucky and Ole Miss won twice, Mississippi State once, and Missouri ended up out as they lost all three games to Florida. More awkwardness, Missouri is this year's tournament host, showing off its new stadium, though not its team.
Even though all thirteen teams are expecting to make the NCAA tournament, given their RPIs, the SEC championship can have seeding effects. Last year's tournament demonstrated this dramatically. Ole Miss came into the tournament 36-18, with a 10-14 conference record, the No. 8 seed, and an RPI ranking in the 20s. With some luck in that Tim Walton didn't start either of his two aces (Kelly Barnhill or Delanie Gourley) when Florida played Ole Miss in the quarterfinals, the Rebels rode Kaitlin Lee's pitching to a tournament championship, and then to a No. 12 seed in the NCAA tournament, which meant they got to host a regional in Oxford.
The SEC was a great conference this year, once again, but also a surprising one. In the pre-season coaches' poll, Georgia and South Carolina were in the bottom five, but their strong showings in league play had them in the top four of the conference, with byes on opening day. Wednesday's play matched some lower seeded teams who are used to being higher seeds, including Auburn and Alabama, who were the marquee match-up. Two Second-Team All-SEC pitchers faced off, Alexis Osorio for Bama and Kaylee Carlson for Auburn, and both gave up some runs. In a back-and-forth game, Alabama prevailed 6-4 to continue their hot streak, which may roll them into position to host an NCAA regional.
In the opening game, Mississippi State shutout Texas A&M 2-0, behind Holly Ward's three-hitter. Arkansas continued its strong season by beating Kentucky 3-1. Arkansas didn't hit much, all their runs being unearned, as Kentucky uncharacteristically threw the ball around a bit.
Mary Haff pitched out of a bases-loaded jam in the sixth to hold the lead. Ole Miss and LSU played an epic 19 inning 2-1 game back in April, but this time around, LSU catcher Michaela Schlattman hit a grand slam in the bottom of the 2nd to put LSU ahead 4-0. Allie Walljasper, LSU's first-team All-SEC pitcher, closed it out 4-1. These were all exciting games, even if not crisply played — there were numerous passed balls and wild pitches, in addition to a few costly errors. And unlike most tournaments, one loss here and you fly home — it's not double elimination. Losing teams today will wait for Sunday's Selection Show.
Mark Allister teaches at St. Olaf College in Northfield, Minnesota. He is currently writing a book, Turn and Look: Women's College Softball Is Crushing It.