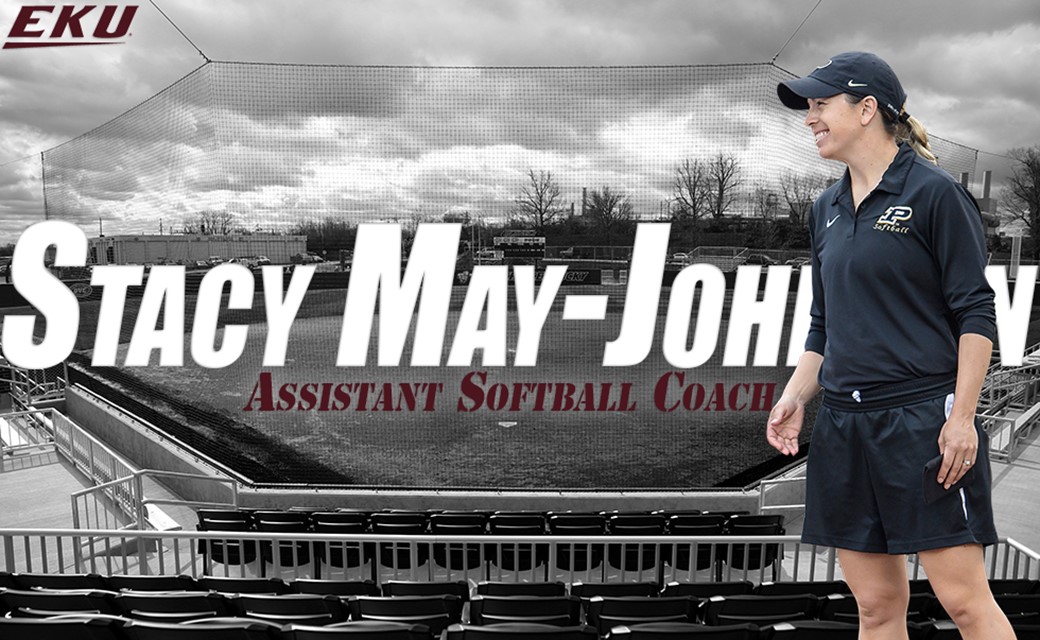 Stacy May- Johnson will have a new home in coaching in 2018 as Johnson joins the Eastern Kentucky program as an assistant coach announced by Head Coach Jane Worthington this week.
The year of former USA Softball Player of the Year Stacy May-Johnson has been very unique. It started with announcing she would be coming back to play for the Chicago Bandits back on February 24.  Johnson coached at Purdue this past season and has now moved on to Eastern Kentucky.
Johnson comes with plenty of coaching experience not only coming over from Purdue also coached at Louisville the prior two seasons as well as coached at the school she considered to be one of greatest if not greatest player ever produced at Iowa from 2011-2014.
Johnson credentials on the field speak for itself as her college career at Iowa included three NFCA All-Mideast Region and All-Big Ten selections. The shortstop/third baseman was named Big Ten Freshman of the Year in 2003 after leading Iowa to the regular season and conference tournament titles.
Johnson played for United States National team May-Johnson in 2011 and 2012, earning the 2011 Player of the Year honor after batting .418 and ranking first on the team in hits, runs and RBI and ranking third in batting average. Johnson helped lead the United States to the gold medal at the 2011 and 2012 World Cup of Softball and the 2011 Pan America Games, and a silver medal at the 2012 World Championship.
In the NPF, Johnson is one of greatest players in the league's history winning the 2008 and 2010 NPF League MVP, 2006, 2008 and 2010 NPF All-Star and was a member of the Chicago Bandits 2008 and 2011 NPF championship teams. Currently, in her return to the Bandits, Johnson is hitting just .213 with no homers and seven runs batted in 22 games played thru July 25.
Eastern Kentucky hopes that Johnson can help EKU compete with Jacksonville State, SIUE and UT-Martin in the Ohio Valley Conference coming off a season where they went 27-31 and 11-9 in the conference finishing in sixth place in the standings.