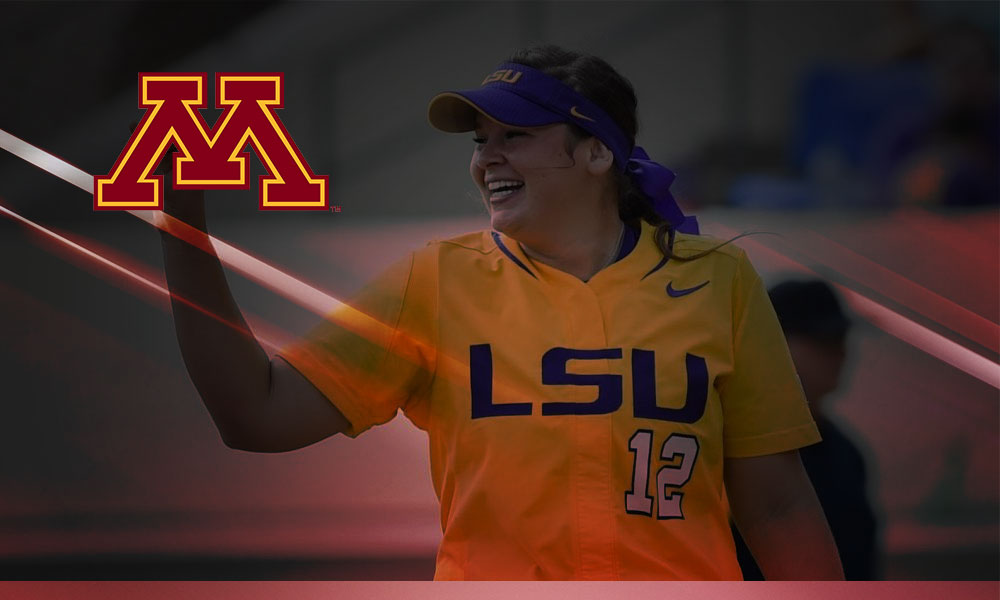 Maple Grove, MN native Sydney Smith spent the past two seasons at LSU has announced she will now be playing for the University of Minnesota after being granted her release from LSU.
Smith who was 25-11 in two seasons at LSU holds a career ERA of 1.64 over 204 innings for LSU. She also posted 129 strikeouts.
This should be good news for Gopher fans with the graduation of staff ace Sara Groenewegen. Minnesota only had youth returning with Amber Fiser (14-0) and Carlie Brandt (6-0) being the only two returning pitchers, both of whom are freshmen. Minnesota does have two other pitchers coming in next season in Hannah Bailey (Vista, CA) and Rachel Lowary (Grimes, IA). Both will come in with high expectations.
The addition of Smith gives the Gophers an experienced upperclassman who is accustomed to playing in big games and against the best teams in the country. That should prove useful as Minnesota looks to continue its reign in the Big 10. If Fiser improved upon her strong freshman season her and Smith could be a lethal one-two punch for coach Allister. Minnesota returns one of the best scoring offenses in the country next season and with the addition of Smith, they may once again find themselves in the discussion next spring. Hey, they may even be able to earn a NCAA seed.