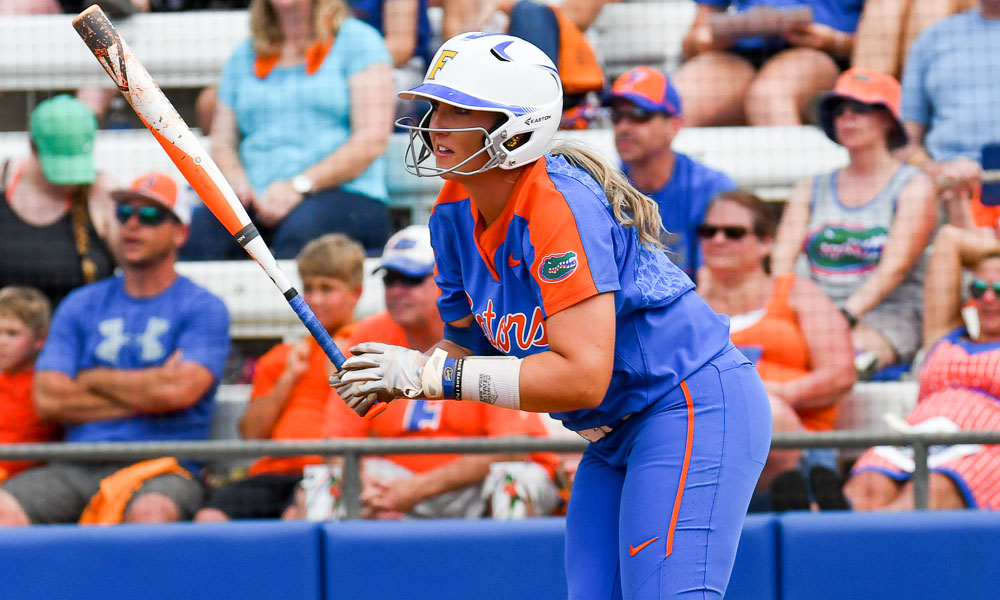 Florida's dominating win over Texas A&M on Sunday night that aired on ESPN2 garnered 228,000 viewers according to ShowbuzzDaily.com. The 228,000 viewers are up compared to last year's Auburn at Florida game that aired on March 25th which garnered 226,000 viewers.
Keep in mind that the Aggies-Gators game was going on against stiff programming competition as the Men's NCAA Tournament elite matchup between Duke and Kansas was going on at the same time on CBS.
This weekend, Oklahoma at Baylor will be the first softball telecast this season on ESPN which will air Saturday night at the same time as the Men's Basketball Final Four which will air on TBS.
ESPN2 will carry Alabama at Kentucky at 5 pm on Saturday before the Sooners-Bears game which will air at 7 pm on ESPN. (Eastern Times)