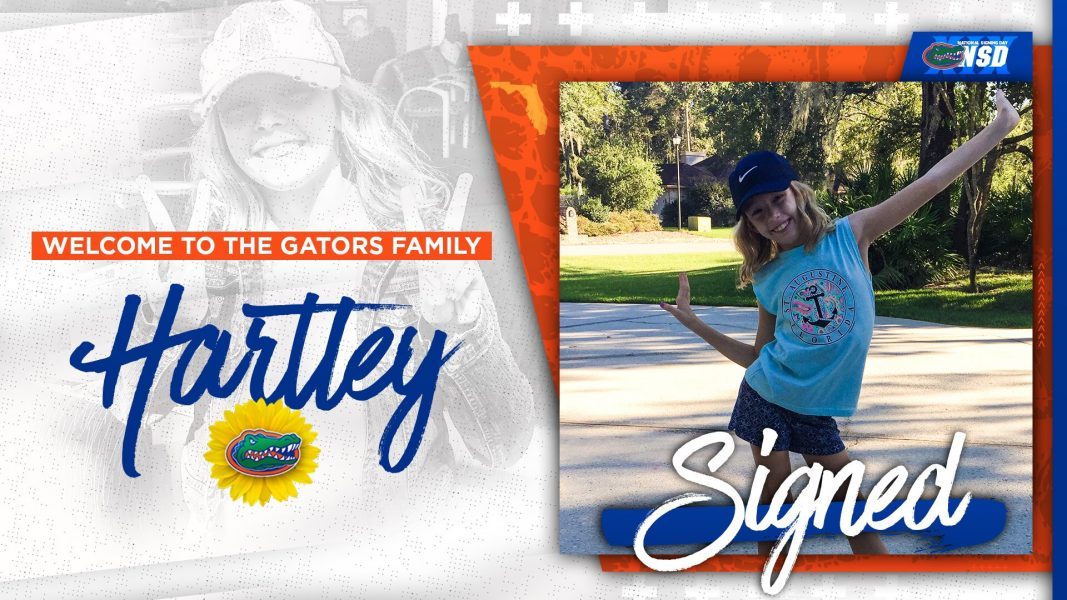 National Signing Day is always an exciting event for student-athletes, colleges, and fans alike. One of our favorite things of signing day is checking out all of the different kinds of content schools across the country put out to announce signees. Here are our standout pieces of content from yesterday's big day! Our favorite picks are listed first and then schools are listed in alphabetical order.
FAVORITE OF THE DAY: FLORIDA 
WHY WE LIKE IT: Hartley Grace Georges joins the Gators through an organization called the Friends of Jaclyn Foundation. This organization pairs children battling brain tumors & other cancers with sports teams to improve their quality of life. We are excited to learn more about Hartley and her experience with the Gators.
You thought we were done adding to our family today, but we want to tell Gator Nation about one more!

Meet our newest member of the program, Hartley Grace Georges!! 💛 🌻🌻 💛 @FoJFoundation pic.twitter.com/nr4779CneQ

— Gators Softball (@GatorsSB) November 14, 2018
VIDEO AND MOTION GRAPHICS
FAVORITE OF THE DAY: LSU
WHY WE LIKE IT: This is a piece that really pops and can fire up a fan base. The University of Minnesota Football team did something very similar a few years ago, especially with the stitching of names onto the back of a jersey so this isn't necessarily a new concept but the first time we've seen it in softball. All and all, yet again LSU turned it out for 2018.
The 2019 Signing Class is complete! Welcome to LSU Softball #GeauxTigers pic.twitter.com/zCmOlBwv8x

— LSU Softball (@LSUsoftball) November 14, 2018
FSU
WHY WE LIKE IT: More than a standalone image but not too over the top. The garnet text glow is mesmerizing and iconically "FSU".
We are thrilled to share that outfielder Kaley Mudge has signed to be a Seminole! Welcome to the family! pic.twitter.com/xIZKeYpF7C

— FSU Softball (@FSU_Softball) November 14, 2018
GRAND CANYON
WHY WE LIKE IT: Fun, upbeat, and packed with information. GCU did a great job with this content for signing day. We've watched all of these multiple times. From the music, the pops of color, to the small details of the "shake" on the state these are awesome.
Welcome to GCU, Jaiden! We're excited to have you! #LopesUp #NSD18 pic.twitter.com/DcHyMPh0Jm

— GCU Softball (@GCU_Softball) November 14, 2018
HOUSTON
WHY WE LIKE IT: It is clean, simple, and to the point. The broken transition in is not something we saw elsewhere this year. Houston "hit it out of the park" with this motion graphic piece.
We're excited to officially announce our first signing for the 2019 class. Welcome to the family, @loganhulon!#hoUSton #GoCoogs pic.twitter.com/peejyte3Jm

— Houston Softball (@UHCougarSB) November 14, 2018
NEBRASKA
WHY WE LIKE IT: Quick, clean and informational. With videos or motion graphics departments have to be careful these don't drag on and lose the interest of fans. With a good balance of color, information, and images of the recruit, Nebraska executed this perfectly.
Her name is Keana, but her friends call her KP.

We're so happy this California girl picked the Good Life! 🌽🔴🖊️❌#Huskers#Signed#NSD18@kpolabear pic.twitter.com/vexFp1q8Us

— Nebraska Softball (@HuskerSoftball) November 14, 2018
IMAGES
FAVORITE OF THE DAY: PENN STATE
WHY WE LIKE IT: Picking a "favorite" from the day out of all the amazing images creative departments turned out across the country was tough, we went with Penn State because it was so different from everyone else. With a cool, crisp design PSU's graphics pop instantly.
The final member of our 2019 signing class is @Leanne08M ‼️#WeAre #PSUSigningDay pic.twitter.com/57CTKp1LYZ

— Penn State Softball (@PennStateSB) November 14, 2018
ALABAMA
WHY WE LIKE IT: So crisp, so fresh, so clean. It's a simple yet beautifully elegant graphic.
https://twitter.com/AlabamaSB/status/1062872582511362050
BOISE STATE
WHY WE LIKE IT: Boise's graphic has an airy, light feel to it that is different from others.
Autumn Bennett has said yes to Boise State, and is officially a Bronco! Welcome, Autumn! 🐴 #BleedBlue pic.twitter.com/xnBFJPaIns

— Boise State Softball (@BroncoSportsSB) November 14, 2018
CAMPBELL
WHY WE LIKE IT: Campbell made good use of the bright orange and coach quotes. Also, they are the camels! What isn't there to like?
Signed ✍️ → Sealed ✉️ → Camel 🐪
•
•
Welcome home Georgeanna!
•
•#NationalSigningDay | #RollHumps pic.twitter.com/VOKwDVldDC

— Campbell Softball (@GoCamelsSB) November 14, 2018
MISSOURI
WHY WE LIKE IT: A jam packed graphic that isn't overwhelming, the use of the United States map isn't something new but we like how it is used here. Also, the quotes from Coach Larissa Anderson are great especially in light of this being her first class to sign at Mizzuo.
"Lindsey is a special five-tool athlete. She is a great receiver behind home plate with an absolute cannon for an arm. She also has tremendous power at the plate. Her desire to be great is contagious."

Welcome to the @MizzouSoftball Family, @LindseyWarick! 🖊️✔️#OwnIt 🐯 pic.twitter.com/5EK0F8Beb7

— Mizzou Softball (@MizzouSoftball) November 14, 2018
NDSU
WHY WE LIKE IT: NDSU captured a very different look from the rest of country that grabs and holds onto the viewers attention with the movement created throughout the graphic.
https://twitter.com/NDSUsoftball/status/1062767120105259009
SOUTH CAROLINA
WHY WE LIKE IT: It's just pretty. The use of black and white with a little color is gorgeous.
Don't worry, @ellie_baileyy8. The stars at night are big and bright here in Carolina, too. Welcome to South Carolina! #Gamecocks pic.twitter.com/6TXmguhcRx

— Gamecock Softball (@GamecockSoftbll) November 14, 2018
UNC
WHY WE LIKE IT: UNC honored the icon North Carolina argyle pattern in such a cool way!
https://twitter.com/UNCSoftball/status/1063089543690309632
WASHINGTON
WHY WE LIKE IT: Bold, bright, and beautiful. It's a simple graphic but embodies "Mighty are the Women" through and through.
Join us in welcoming this year's first signee, @kelleylynch27!

Kelley was named the nation's #1 recruit and the National High School Player of the Year!#GoHuskies // #MightyAreTheWomen pic.twitter.com/gvDqdAuu28

— Washington Softball (@UWSoftball) November 14, 2018
WICHITA STATE
WHY WE LIKE IT: Crisp, clean, and simple.
Another Missouri native set to make the move to the ICT.

Welcome, Kiersten Nixon! 🌾#watchus pic.twitter.com/IVv8IXyI5M

— Wichita State Softball (@GoShockersSB) November 14, 2018
HONORABLE MENTION:
New Mexico State
Michigan
Pitt
Georgia Southern
Western Illinois
Illinois
Sam Houston
Montana
Texas (showed well on Instagram, did not work that well on Twitter)
Mississippi
Creighton
Cal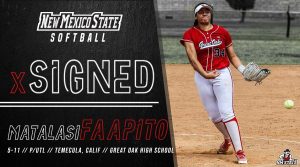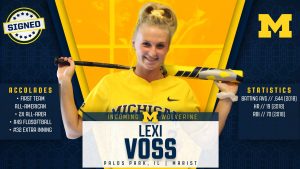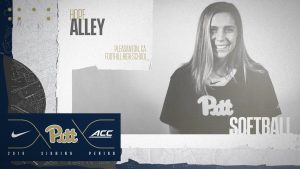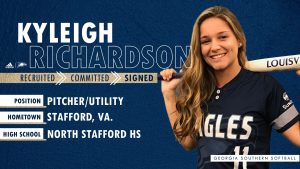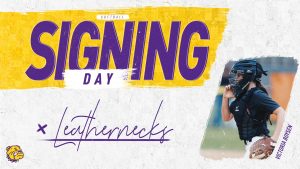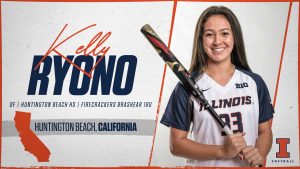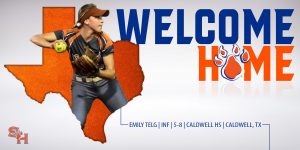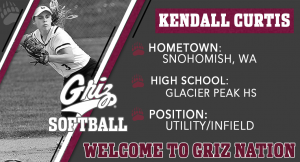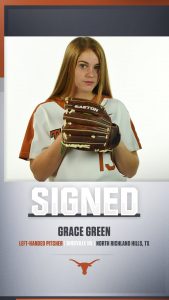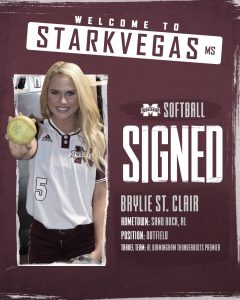 https://twitter.com/BluejaySoftball/status/1062835927712706562