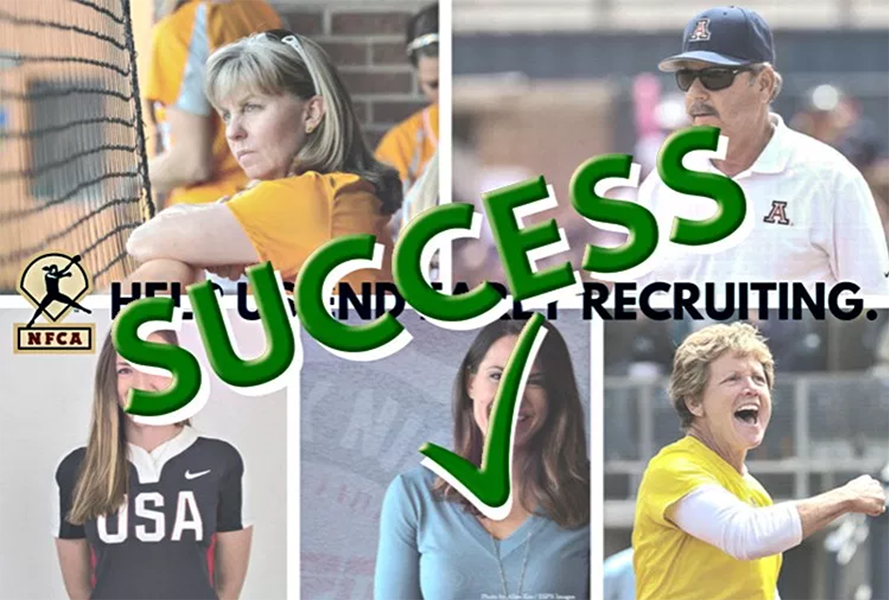 2018 was filled with many memorable on and off field stories. Transfers, coaching hires, and new recruiting rules dominated headlines along with two iconic players coming back to the sport while one was missed for the year. Some stunning Championship wins and more that will define the year 2018. Here is our list of the top 18 stories of 2018.
18- Southern Indiana Wins 1st Ever National Title 
…that championship feeling! @USIAthletics @USIedu @NCAAsoftball @NFCAorg @GLVCsports pic.twitter.com/CzPMuPBoVE

— NCAA Division II (@NCAADII) May 28, 2018
Southern Indiana entered the tournament as the No. 8 seed and was coming off a red-hot postseason run to get to Salem. Starting with the Great Lakes Valley Conference tournament, Southern Indiana compiled a 14-1 run – including a perfect 5-0 in Salem – as it went on to sweep Saint Anselm in two games to win the title.
The Eagles are the school's first women's sports team to win a national championship. They're also the only college in Indiana to win an NCAA softball title. Head Coach Sue Kunkle recapped the title run on the June 14th edition of In The Circle.
17- Megan Good Misses 2018 Season
Senior Megan Good will miss the 2018 softball season with an injury, but will be returning for the Dukes in 2019.https://t.co/AmSjDMKRzv

— JMU Softball (@JMUSoftball) January 24, 2018
On January 24, James Madison announced that star pitcher Megan Good would miss the entire 2018 season with a knee injury. Good is a three-time All-American and was coming off her best season to date in 2017 as she led the NCAA in wins (38-3) and finished as a top three USA Softball Player of the Year finalist as well as a Shutt Sports/NFCA Division I National Player of the Year.
Despite Good being lost for season, James Madison still made NCAA Tournament and won the CAA regular season title under 1st year Head Coach, Loren LaPorte. Good is back with James Madison for the 2019 season.
16- Eugene Lenti Retires from DePaul 
DePaul softball coach Eugene Lenti retires after 37 seasons https://t.co/bXia7DaRdv via @sryantribune pic.twitter.com/46onzgIYNp

— Chicago Sports (@ChicagoSports) June 18, 2018
DePaul's Eugene Lenti retired after 37 seasons at DePaul on June 12th with no reason given for the sudden retirement. Lenti's retirement comes after leading the Blue Demons to their 20th NCAA Tournament appearance, winning a second straight Big East Championship title, and earning a trip to the Fayetteville Regional where they went 0-2 losing to Arkansas and Oklahoma State.
15- Rock Valley Wins 5th Straight National Title
They did it! National champions for the 5th straight season! pic.twitter.com/PL3HTYX61i

— RVC Athletics (@RVC_Athletics) May 19, 2018
Rock Valley (IL) pulled away from top-seeded Herkimer (NY) to claim its fifth consecutive NJCAA DIII Softball National Championship on May 19. RV won 6-2 over the Generals in the third and final game of the best of three championship series. The fifth national title for the Golden Eagles sets an NJCAA DIII softball record, breaking a previous tie with the College of DuPage (1998, 2000-01, 2004).
14- USSSA Pride Wins NPF Championship
https://twitter.com/USSSAPride/status/1035295281795887104
The USSSA Pride won the NPF Championship for the first time since 2014 sweeping the Chicago Bandits in three games during the NPF Championship Series in Rosemont. Shelby Pendley was the Championship Series MVP. Pendley appeared on September 13th edition of In The Circle to talk about winning the NPF title and more.
13- Eastern Michigan Drops Softball, Reinstated 
WERE BACK!!!! #team39 @EMUSoftball #titleIX

— Ari Chretien (@ChretienAriana) September 27, 2018
Back in March, Eastern Michigan announced it was to drop Softball, Men's Swimming and Diving, Women's Tennis, and Wrestling.
BREAKING: Eastern Michigan University budget woes prompt cutting of 4 sports programs https://t.co/t3BTBGu9xL via @freep

— David Jesse (@reporterdavidj) March 20, 2018
But in September, Eastern Michigan University is ordered by U.S. District Judge, George Caram Steeh, to halt its plans to cut its women's Tennis and Softball programs.
Eastern Michigan will reinstate tennis. Work still ongoing in getting softball back. Federal court ordered the sports back after suit alleging Title IX violations. Status conference held today in federal court. @freep @freepsports

— David Jesse (@reporterdavidj) November 27, 2018
Steeh ruled Eastern Michigan's decision to cut the programs violated Federal Title IX law.
12-  Major Changes in The NPF 
SOFTBALL CANADA JOINS NATIONAL PRO FASTPITCH
NPF in conjunction with Softball Canada, Rent One Park, and presenting sponsor, visitSI, announced the addition of the Canadian Wild of Southern Illinois to the league today. @SIMiners #NPF2019
read more at https://t.co/fysE3B6OWR pic.twitter.com/jfGH6guDIi

— NationalProFastpitch (@profastpitch) October 30, 2018
2018 in the NPF saw the Scrap Yard Dawgs leaving the leauge on January 28th,  just a few months after winning the NPF Championship. The move meant hat Monica Abbott would not be part of the NPF for the first time in her career since graduating Tennessee in 2007.
Also during that weekend, we found out the Akron Racers would no longer exist and will now become the Cleveland Comets.
The Comets recently made a blockbuster trade with the Chicago Bandits trading the No. 1 overall pick in NPF 2019 Draft along with Jenna Lilley to the Bandits for Emily Carasone, Sammy Marshall, and Shelby Turnier.
The league also added the Australian Spirit for the 2018 season and announced that the Canadian Wild would be newest franchise in the league for 2019. The league will consist of the Canadian Wild, Australian Spirit, and the Beijing Eagles as franchises to go along with the USSSA Pride, Bandits, and Comets. Abbott was very vocal on Twitter about the direction of the league with the addition of international teams and players that were being added to the league.
When the longest standing team in the league @AkronRacers everyone rallies the troops for change and what is right.#makeachange stop exporting softball jobs in a #USA League.

-where are the rules? Standards? And Goals? #saveamericanjobs

— Monica Abbott (@monicaabbott) January 29, 2018
11- Virginia Wesleyan Goes Back to Back as National Champions
BACK TO BACK NATIONAL CHAMPIONSHIPS!!!!! This was for you MARLIN NATION! #OUTLOVE pic.twitter.com/BEo6Ofvk2n

— Va Wesleyan Softball (@VWUSOFTBALL) May 29, 2018
The Marlins won a third and decisive game vs. Illinois Wesleyan 3-1 to clinch the best two of three championship series at the Division III World Series in Oklahoma City. The Marlins finishes the season with a record of 55-3, a Division III record for victories in a season, and one win better than last year's record-setting mark of 54-3. Head Coach Brandon Elliott recapped the back-to-back title run on the June 18th edition of In The Circle.
10- Renee Luers Gillispie Hired at Iowa
Introducing our new head coach, Renee Gillispie!

Coach Gillispie will be the fifth head coach in program history | https://t.co/3amLFHfEML #Hawkeyes #FightForIowa pic.twitter.com/i1sMa8wIpn

— Iowa Softball (@iowasoftball) June 8, 2018
Iowa hired Renee-Luers Gillispie as new Head Coach of the Iowa Hawkeyes as first reported by FastpitchNews back on June 8. It is a homecoming for Gillispie who is an Iowa native and played her freshman season at Kirkwood Community College in Cedar Rapids. There she pitched in two NJCAA National Championship Tournaments. Cedar Rapids is located 26 miles away from Iowa's campus situated in Iowa City. Gillispie comes over from UCF where she spent 17 seasons as the only coach in Knights' history, leading the program to the NCAA Tournament eight times and winning four conference championships. Gillispie will look to build the Iowa program back to a national softball power. The Hawkeyes have not made NCAA Tournament since 2009.
9- Danielle Lawrie Returns To Play For Canada
@KaleighRafter behind the dish, another K for @DanielleLawrie5 @SoftballCanada holding a 6-1 lead going into B5 pic.twitter.com/x1wd4inEU8

— Joanna Hardin (@Coach_Jo4444) August 10, 2018
2018 saw the return of Danielle Lawrie to the circle as she came out of retirement and played for Team Canada at the Canada Cup during the World Championships where Canada finished in third place. Lawrie appeared on the July 19th edition of "In The Circle" where she talked about the reasons why she returned including not wanting to have regrets and getting one more chance to play in 2020 Summer Olympics.
8- Ehren Earleywine fired from Missouri 
Breaking news: Mizzou fires softball coach Ehren Earleywine, citing leadership concerns https://t.co/kIowmqwbLl via @stltoday

— Dave Matter (@Dave_Matter) January 26, 2018
Just a couple of weeks before the start of the 2019 season, Missouri fired Head Coach Ehren Earleywine.
Earleywine was investigated for four months in 2016 under former A.D. Mack Rhoades for alleged verbal abuse of players. Earleywine was retained as head coach for the 2017 season after Sterk was hired as the new athletic director.
In 11 seasons at the helm (2007-17), Earleywine compiled a record of 482-182 (.726), while guiding the program to 11-consecutive NCAA Tournament appearances, eight trips to the NCAA Super Regionals, and three Women's College World Series trips.
Missouri made the NCAA Tournament with interim Head Coach Gina Fogue in 2018. On June 7th, the Tigers hired Hofstra's Larissa Anderson to be the new Tigers Head Coach. Anderson recently appeared on "In The Circle" discussing her move from Hofstra to Missouri.
7- Melyssa Lombardi Hired at Oregon
Thrilled and humbled to be named the head softball coach at the University of Oregon! I can't wait to get to Eugene to meet with our student-athletes and hit the ground running. Go Ducks! #GoDucks pic.twitter.com/95SD3NQtcP

— Melyssa Lombardi (@MelyssaLombardi) July 9, 2018
Melyssa Lombardi was named the new Oregon Ducks Head Coach on July 9 after a highly successful 21-year tenure on the staff of Oklahoma head coach Patty Gasso, including the last 11 seasons as associate head coach of the Sooners. But it has been a rough start for Lombardi as six Ducks players transferred out of the program. Miranda Elish, Lauren Burke, Shannon Rhodes, and Mary Iakopo all left for Texas to reunite with former coach, Mike White. Megan Kleist left Oregon for Louisiana-Lafayette while Alyssa Pinto transferred to Ole Miss.
Lombardi would be replaced at Oklahoma by Jennifer Rocha who left Florida after 13 seasons as assistant coach to come back to her alma mater.
https://twitter.com/OU_Softball/status/1019624085716852736
6- Mike White Leaves Oregon for Texas 
https://twitter.com/TexasSoftball/status/1011358587812278275
Once Texas Head Coach Connie Clark announced she was stepping down as Longhorns Head Coach following regional play, speculation began on who would become the next head coach of Texas. It was this speculation that dominated the talk at Oklahoma City during the Women's College World Series. Many names were thrown around as well as how much Texas may pay and what impact it may have on the sport. On June 25th, the speculation ended as Texas hired Mike White who left Oregon after nine seasons building the Ducks program into a national power, reaching the Women's College World Series five times while also winning the Pac-12 title five times. White will earn a base salary of $450,000 as part of a guaranteed five-year contract with the Longhorns after earning an average $237,500 annually at Oregon.
5- NCAA Changes D1 Softball Recruiting Rules
https://twitter.com/NFCAorg/status/986682812374888449
On April 18 the NCAA Division I Council announced that it passed legislation establishing September 1 of a prospective student-athlete's ("PSA's") junior year as the start date for all softball recruiting contact.
This means that all recruiting communications between Division I softball coaches and PSAs and their families are now impermissible prior to September 1 of the Junior Year. The NFCA considers this legislation a huge win for the softball community.
4- Cat Osterman Announces She Is Coming Back
I'm baackkkk
—-
My heart is racing with excitement as I post this. Last fall I made the decision to put the cleats back on and give it a go one more time. Plain and simple, there's… https://t.co/5HH13dfpEN

— Cat Osterman (@catosterman) October 2, 2018
On October 2nd via her Instagram page, Osterman announced that she will resume her softball career in 2019. Osterman will participate in the 2019 USA Softball Women's National Team Selections Trials. The trials are scheduled to be held in Clearwater, Fla., from Jan 1-6, 2019.
One of 41 athletes invited to the trials, Osterman is vying for a spot on a 15-player roster that the United State will take to next summer's Peru-hosted Pan American Games. She last played competitively in 2015.
3- Florida State Wins National Championship
2018 NATIONAL CHAMPIONS!!! #OPPORTUNITY pic.twitter.com/00mjHiRDrC

— FSU Softball (@FSU_Softball) June 6, 2018
The Seminoles won its first National title in program history on June 5th. The Noles become only the third team to win the National title coming from of the loser's bracket during the Women's College World Series. The Seminoles eliminated Georgia and Oregon on Elimination Saturday before knocking out UCLA twice on Sunday to advance to Championship Series. FSU went on to defeat Washington in two games.
2- New D1 Transfer Rule
New NCAA DI transfer rules – what does this mean for DI softball? https://t.co/EjGgT2UASt

— Fastpitchnews (@Fastpitchnews) October 16, 2018
On October 15th, The NCAA did away with the "permission to contact" transfer model for student-athletes. A student-athlete only now needs to provide their university and coach their written "intent" to transfer. After this occurs, the university must enter the student-athlete's name into a national transfer database within two business days. At this point, the student-athlete may contact and be contacted by whomever. It has opened a floodgate of players transferring since October 15th with marquee names leaving marquee programs including Kendyl Lindaman from Minnesota to Florida, Megan Kleist from Oregon to Louisiana, Giselle Juarez from Arizona State to Oklahoma, Danielle Gibson from Arizona State to Arkansas and more. It will continue to be a hotly debating topic in 2019.
1- USA Softball Wins Gold Medal at World Championships, Qualifies for 2020 Summer Olympics
https://twitter.com/TeamUSA/status/1028667519098269696
This summer, the United States won a dramatic come from behind victory over Japan via a Kelsey Stewart walk-off RBI single that drove home Michelle Moultrie in the bottom of the 10th inning to give the U.S. a 7-6 win over Japan and the gold at the World Championships. The United States clinched a spot into the 2020 Summer Olympics earlier when Japan defeated Canada 3-0 to advance to the Gold Medal game. Japan's win over Canada meant that the U.S. would get the automatic bid into the Summer Olympics since Japan already had a spot as the host country. It was the second walk-off victory over Japan in 24 hours as Rachel Garcia hit a walk-off single in the bottom of the eighth to send the United States to the gold medal game with a 4-3 win the day before.