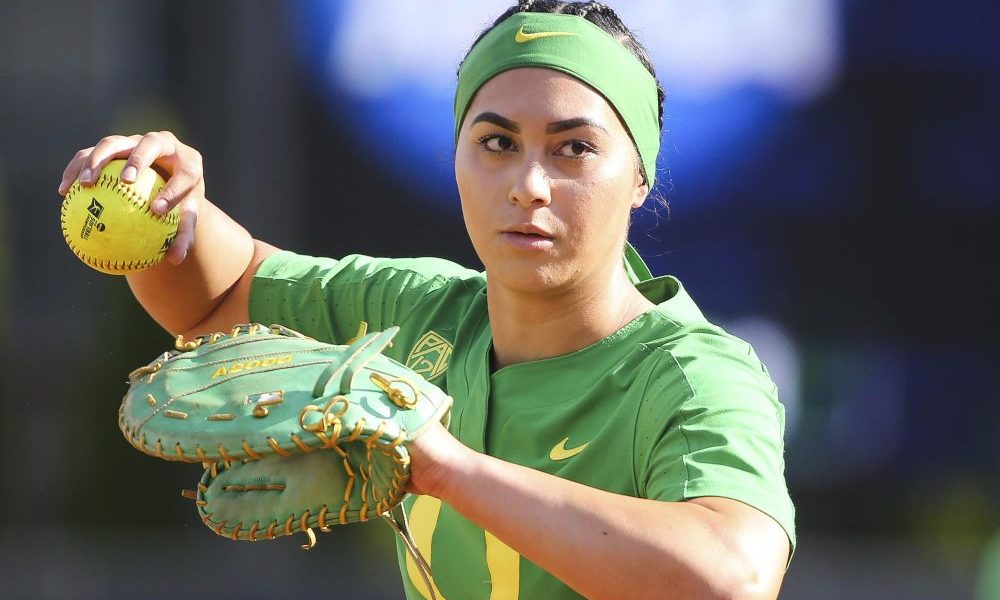 As we approach the holidays and the end of 2018 one of the major stories in the sport of softball is the new transfer rule. If you thought things have slowed down, think again. Here is a recap of the all moves that took place this last week.
Mary Iakopo Transfers to Texas
Second team All-Pac 12 Oregon catcher Mary Iakopo is headed Texas. Iakopo is the fourth player to leave the Ducks program and rejoin former coach Mike White this off-season.
Iakopo hit .306 with eight home runs and 37 RBIs last season. She joins Miranda Elish, Lauren Burke, and Shannon Rhodes in Austin and are eligible for the 2019 season.
With the additions this fall the Longhorns are a strong Big 12 contender on paper and a team that could be in the mix to host a regional in 2019 if it stays healthy. The Longhorns will have the battery of Elish-Iakopo which will be among the best in the Big 12.  Below is Iakopo's announcement of her transfer to Texas via social media.
https://twitter.com/maryiakopo/status/1076203081094782977
Alyssa Pinto Transfers to Ole Miss
The 6th Oregon Duck to transfer this off-season is Alyssa Pinto who announced earlier this week that she is transferring to Ole Miss.
Pinto rejoins Megan Kleist who also left the Oregon program for Louisiana.
Pinto signed with Oregon last fall but did not participate with Oregon this fall. Pinto will have four years of eligibility remaining, and will be available for Ole Miss in the 2019 season.
https://twitter.com/OleMissSoftball/status/1074737672168579073
Maddie MacGrandle Transfers to Oregon
The week was not all lost for the Ducks as Oregon is welcoming left-handed pitcher Maddie MacGrandle. MacGrandle appeared in eight games and made seven starts for Texas A&M in 2018. She posted a 5-1 record with a 2.60 ERA and 27 strikeouts in 35 innings. She allowed only five runs through the first 28.1 innings of her career (1.24 ERA) and tossed a complete-game win against Iowa with six strikeouts.  MacGrandle joins Samantha Show in the category of Aggie pitchers who transferred this off-season. Show went to Oklahoma State. MacGrandle is the 5th Aggie overall to leave the program this off-season joining Show, Sarah Hudek, and Keeli Milligan who both transferred to Louisiana. Kaitlyn Alderink remains at Texas A&M as a student but left the softball program.
MacGrandle is the second pitcher Lombardi has been able to bring on this off-season joining Jordan Dail who transferred from Virginia Tech. The lone returning pitcher for the Ducks is Maggie Balint.
It remains to be seen what Ducks Head Coach Melyssa Lombardi can squeeze out of her suddenly young pitching staff in 2019 as it looks more and more like a rebuilding season for Oregon after being the No. 1 overall seed in NCAA Tournament in 2018.
NEWS | The Ducks have added another arm to their pitching staff for the upcoming season, signing sophomore lefty Maddie MacGrandle!

MacGrandle joins Oregon after playing her freshman season at Texas A&M. Welcome to the Duck family, Maddie!

RELEASE ➡️ https://t.co/5LlzHl8zxa pic.twitter.com/5i05lyzPUJ

— Oregon Softball (@OregonSB) December 21, 2018
Samantha Mejia transfers to Arizona State
Another program effected this off-season by transfers is Arizona State. Arizona State's Head Coach Trisha Ford announced earlier this week the addition of Fresno State's pitcher Samantha Mejia. Ford was the head coach at Fresno State prior to arriving at ASU in the fall of 2016.
Mejia is the second pitching transfer the Sun Devils have gotten this off-season. Mejia will join the 2018 Big West Pitcher of the Year, Cielo Meza, who left Long Beach State after two seasons.
Meza and Mejia will have to try and replace All-American pitcher, Giselle Juarez, who transferred to Oklahoma this fall after leading the Sun Devils to the Women's College World Series in 2018. Juarez was originally a Fresno State verbal commitment before following Ford to ASU.  Meza and Mejia will help Sun Devils be competitive in Pac-12 but like Oregon, do not expect a run to Oklahoma City in 2019.
https://twitter.com/ASUSoftball/status/1073648662671060992