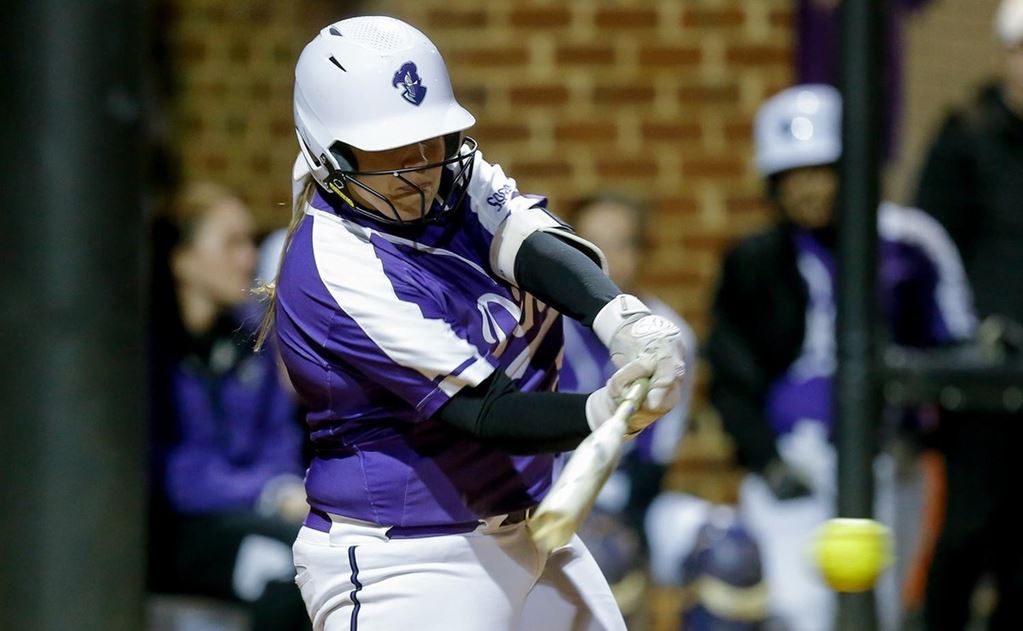 We've started looking ahead to the 2020 NCAA DI softball season with a breakdown of the top recruiting classes in the country, an early look at the Mary Nutter, and who to watch at the St. Pete/Clearwater Invite.

Transfers have become one of the biggest story lines within the DI game and with over 300 off season moves, let's look at who will feel the biggest impact conference by conference; starting with the ACC.
Keep reading with special discount code SEASON2020 for 20% off your subscription!
Clemson
Transfers will play a key role in any success Clemson has in their first season of competition. Having the experience of student-athletes who have collegiate level competition under their belt is crucial, it's just an intangible that can't be replaced. They picked up Bailey Taylor from Troy, MK Bonamy from Notre Dame, and Marissa Guimbarda from Furman. Taylor hit .310 over 129 at-bats with eight doubles, six home runs, and 40 RBI. Bonamy lead the Irish at first base and established career-high totals in batting average (.250), hits (40), doubles (7), home runs (2), RBI (21) and runs scored (19). Guimbarda lead the Furman offense hitting .345 with six doubles, 17 home runs, 44 RBI, a slugging percentage of .761, and an on-base percentage of .454. This combination of experience and leadership will be crucial for head coach John Rittman and his program.

Florida State
FSU has had an interesting off season from graduation, transfers, to the loss of Craig Snyder who took the assistant coaching position at Texas A&M. The Seminoles graduated four crucial and prolific student-athletes: Meghan King, Zoe Casas, Cali Harrod, and Carsyn Gordon.

In addition, Rock Benavides leaves Tallahassee for Houston while Makinzy Herzog followed Snyder to A&M. Herzog is a huge loss for FSU. She hit .316 with 12 doubles, three home runs, and 26 RBI as a freshman. Herzog also slugged .467 with a .342 on-base percentage and was set to be a key piece of FSU's offense, especially with what they lost to graduation.

Enter now sophomore Josie Muffley from Tulsa and now senior Caylan Arnold from Tennessee. Muffley hit .327 in 110 at-bats with eight doubles, two home runs, 18 RBI, .455 slugging, and a .444 on-base percentage. There is a ton of potential and talent within Muffley to help the Noles piece their puzzle together. Arnold is a pitcher who has enjoyed success during her time with the Lady Vols and holds a 2.15 career ERA, a 53-23 record, and 473 strike outs over 475.2 innings of work. She will be crucial to FSU's hopes of continued success this season.
Louisville
Under the leadership of first year head coach, Holly Aprile, Louisville took steps forward highlighted by a 35-23 record, a series win over FSU, and an at-large bid into the NCAA tournament. Louisville wasn't hit hard by the "transfer bug" but did lose then sophomore Kyra Snyder who hit .271 in 133 at-bats with 16 RBI and a .424 on-base percentage. Snyder joins Long Beach State in 2020.

What the Cardinals gained though could put them in a position to contend for an ACC title come 2020. A pair of teammates from Auburn announced their intentions to join Louisville in 2020: Carmyn Greenwood and Chardonnay Harris. Harris threw 106 innings for the Tigers posting a 11-7 record with 121 strikeouts. Greenwood hit .250 with seven RBI in 60 at-bat, her sister Cassady, is also apart of Louisville's squad. Expect Louisville to enjoy another successful season in 2020.
Virginia
The Hoos graduated five seniors following the 2019 campaign, many of whom were impactful to the lineup including offensive leader, Lacy Smith. Virginia already had the tall task of filling the holes left from graduation but to complicate things further, Hayley Busby entered the transfer portal and was later added to the Oklahoma State roster. Busby hit .388 with 17 doubles, 11 home runs, and 27 RBI. She slugged .706 with an on-base percentage of .419.
Virginia Tech
Virginia Tech made waves last season under first year head coach, Pete D'Amour. A huge part of this success was co-ace, Carrie Eberle. She threw 201.1 innings for the Hokies with 164 strike outs for a record of 25-8. To the surprise of many, Eberle announced her intentions to transfer shortly after the 2019 campaign; she, too, would join Busby at Oklahoma State.

While the loss of Eberle will be noticeable, Tech has six pitchers rostered including two freshmen (Kaylee Hewitt and Skyler DeHart) and Eberle's 2019 counterpart Keely Rochard (22-3, 162.2 innings, with 193 strike outs). Time will tell how the Hokies handle the loss but they are still in a better position than most.