Enjoy photographs from game one of the Women's College World Series between Washington and Arizona. Also included are quotes from the coaches and student-athletes of both teams from the post game press conference.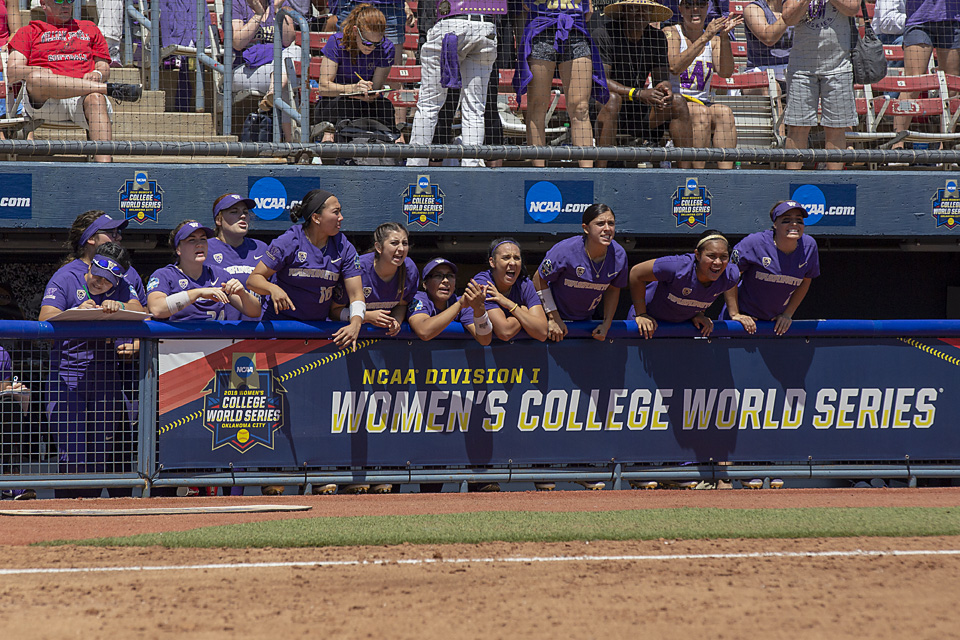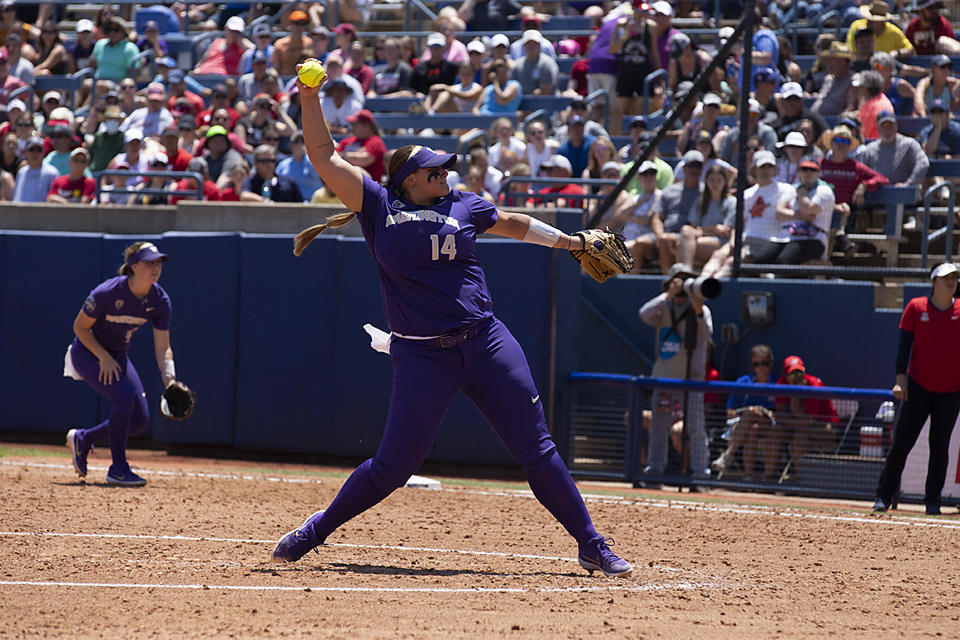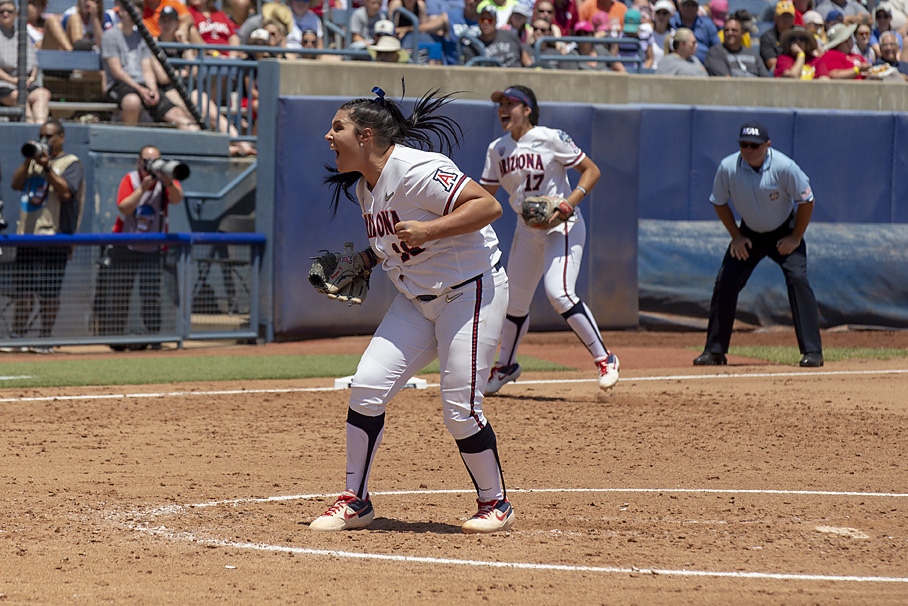 Q. Taylor [McQuillin], you mentioned butterflies. Did you have a second when you stepped out onto the mound to soak it all in?

TAYLOR McQUILLAN: Yeah, I think the key thing for me to reset in that game was the home run, the first pitch home run right after Jessie's in that inning when Sami Reynolds came up. This is it, we're in a game now, this is the big moment, we got to handle the pressure and take it and run with it. Like I said, it's our first time here. There's butterflies everywhere. Our team's motto is: One team, one heartbeat. We use the butterflies getting into the formation. It's okay to go out and be a little nervous. You have to align them and keep them in formation throughout the entire game."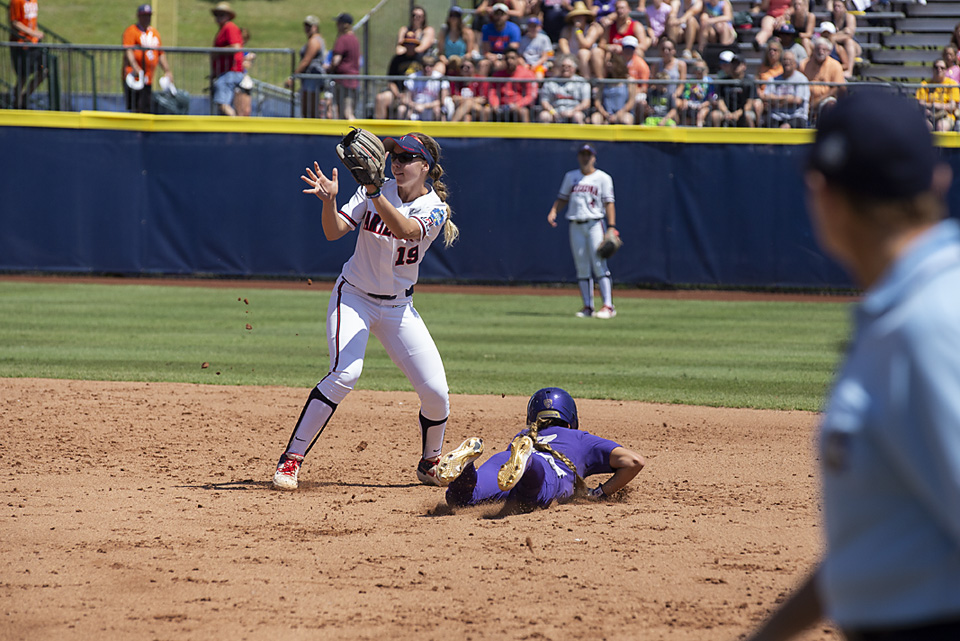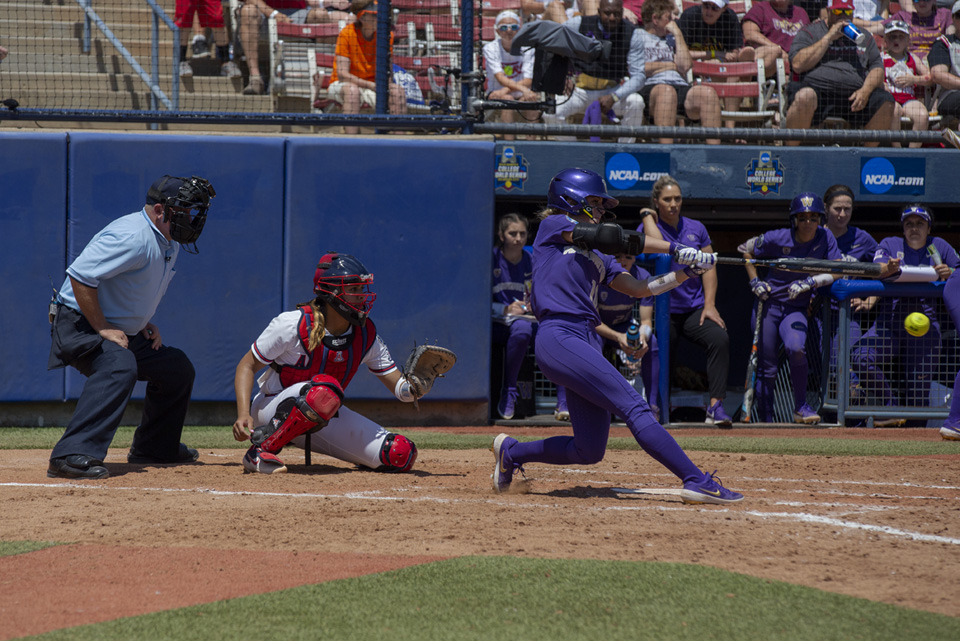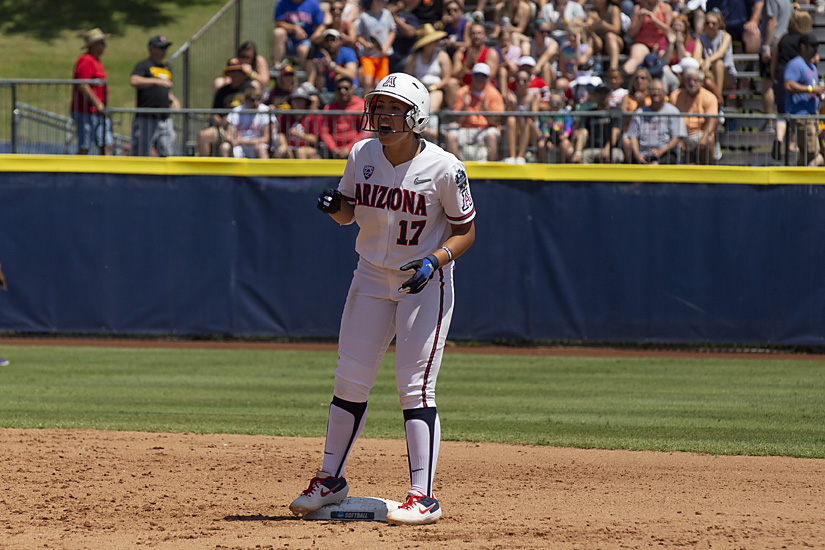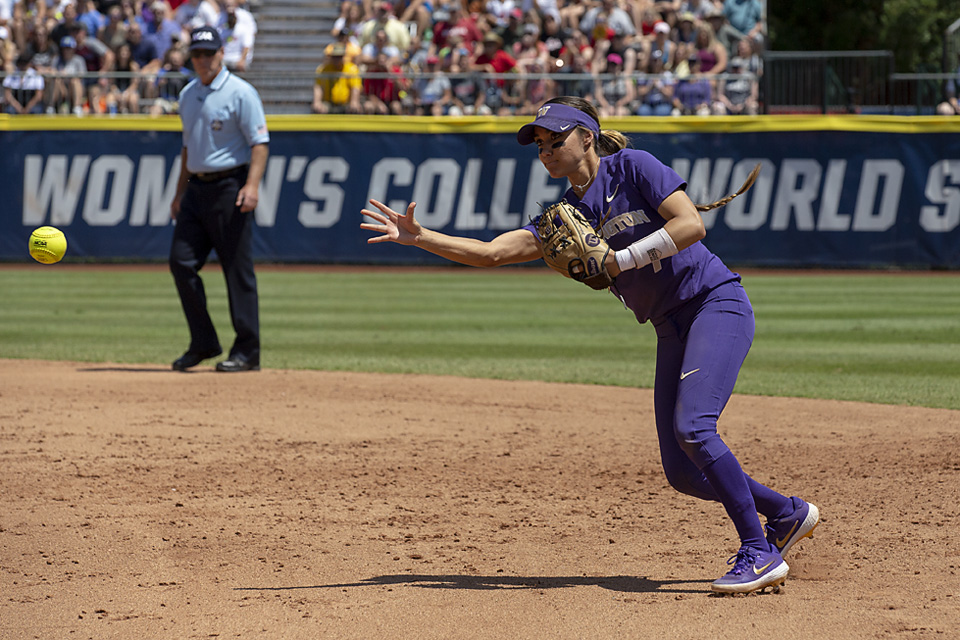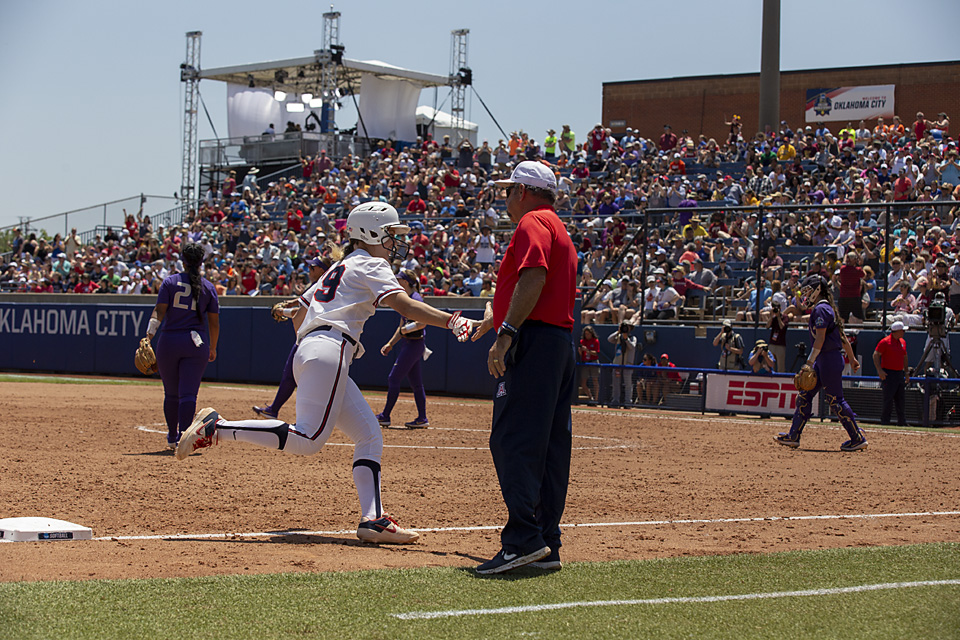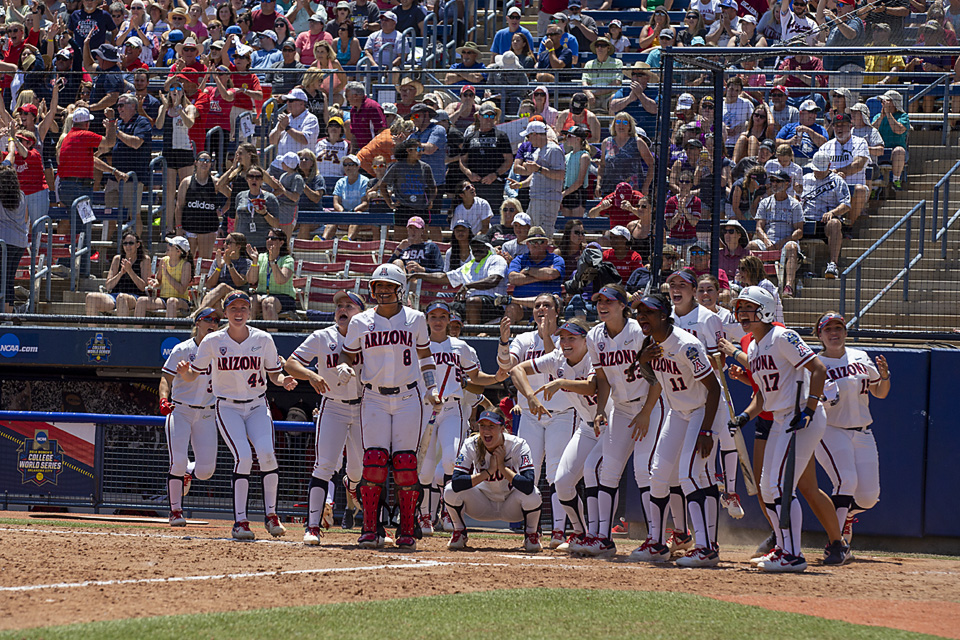 Q. Talk about being in this moment, enjoying not just the success of winning a game like this, being around your teammates.

JESSIE HARPER: I think what's great about this tournament is that it inspires a next generation. The key with this is to continue to grow softball. I remember watching this as a little girl. I'm super excited for our team to be here. It's an honor to play against these teams. At the end of the day I want to inspire the next generation. I think that's what is key. As long as we can continue to make it far, play our game, we'll be set. For me, that's pretty much it.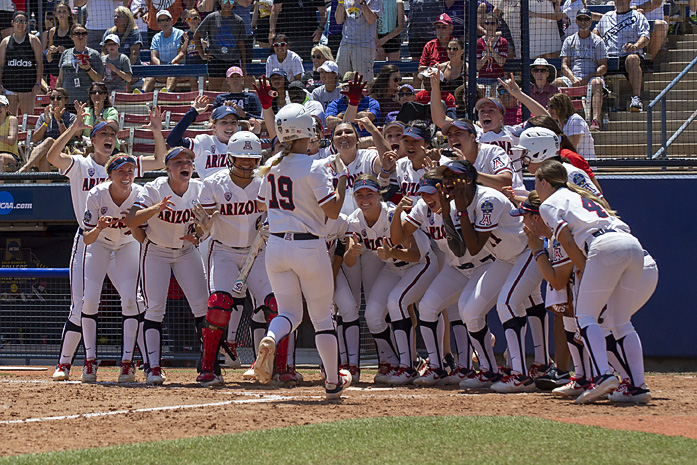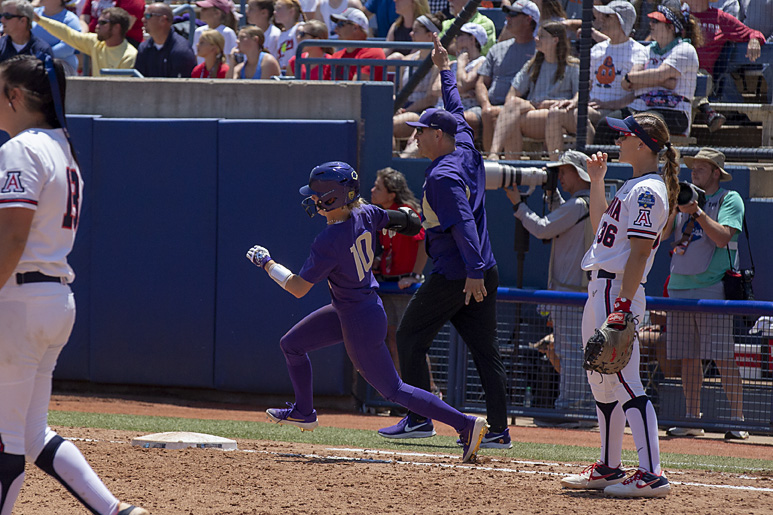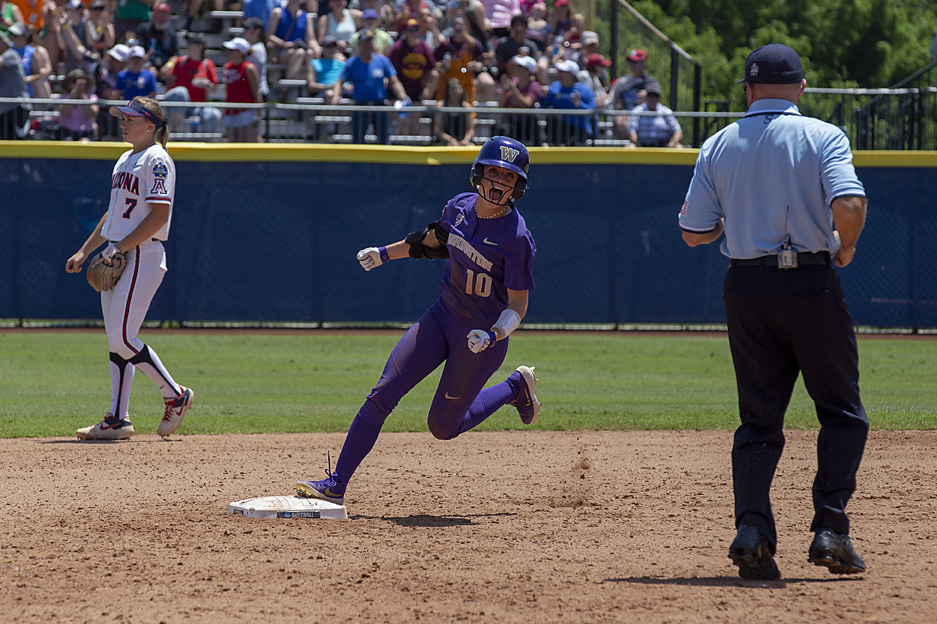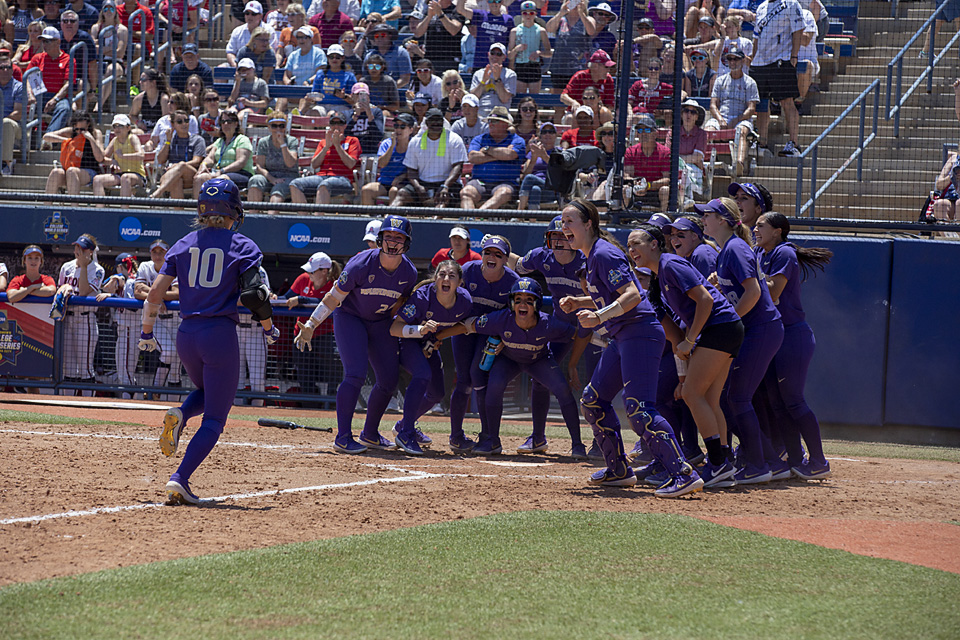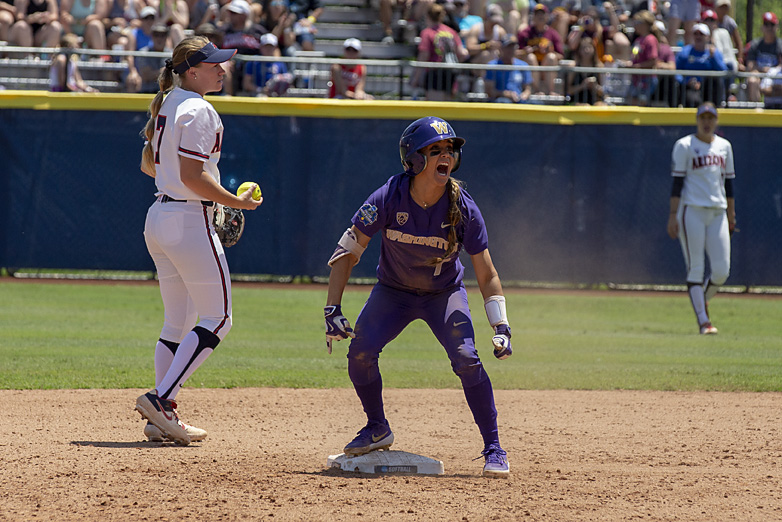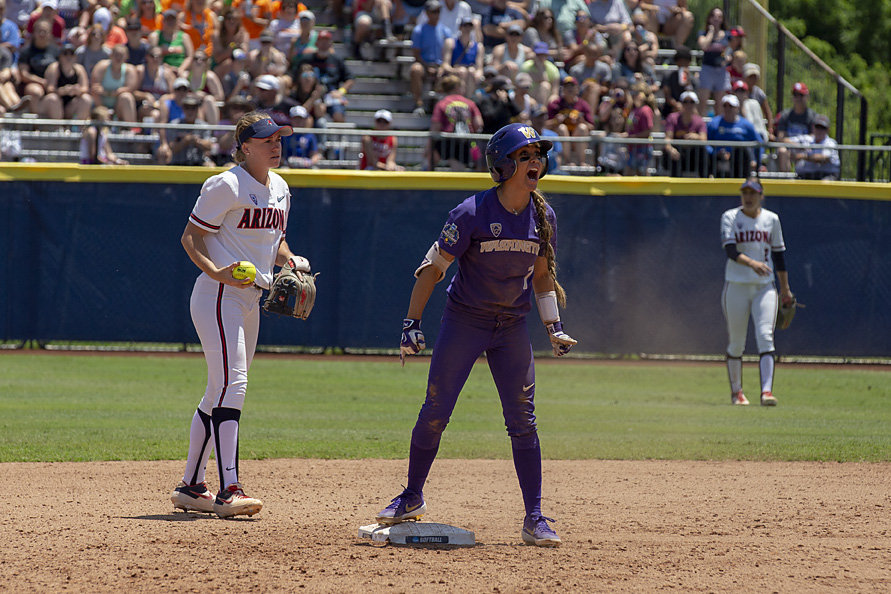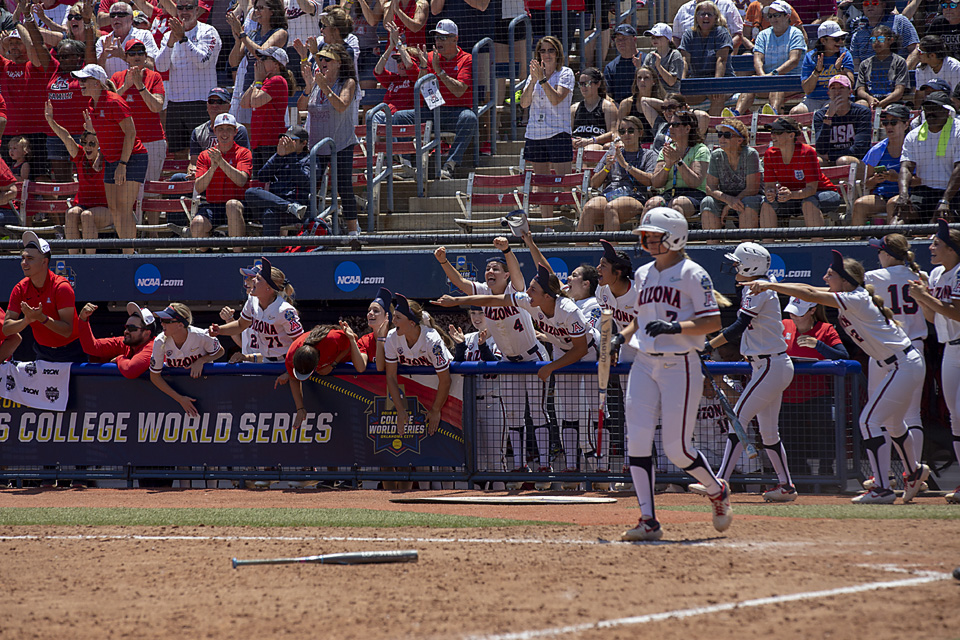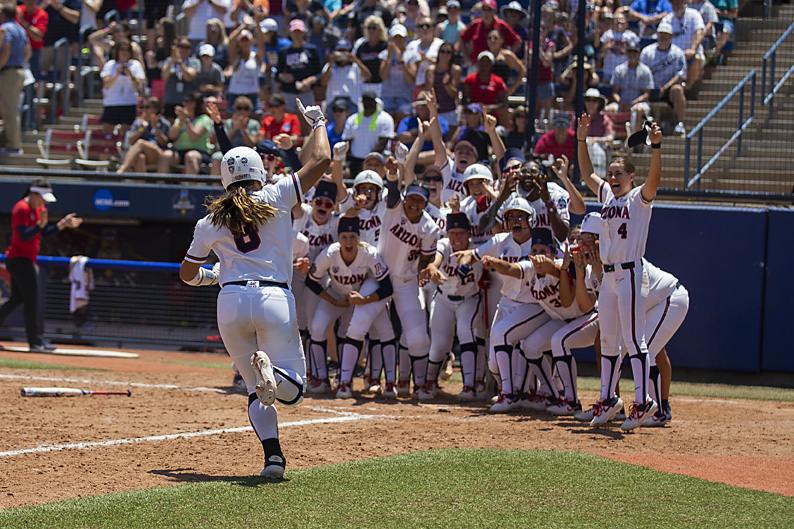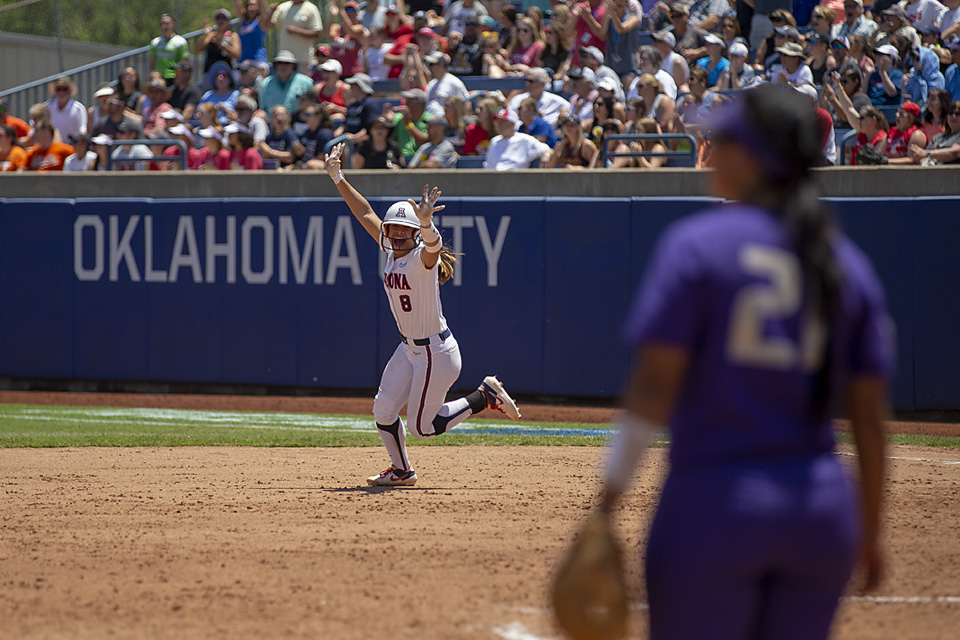 Home run pictured above
Q. DeJah, on the home run, were you looking for a certain pitch? Did you know it was gone?
DEJAH MULIPOLA: Facing Alvelo in my first couple at-bats, I knew she was throwing me out. I was sitting on that. I think she understood I was sitting on that. She started coming in the next few at-bats. I was trying to breathe, see a pitch. I happened to see one.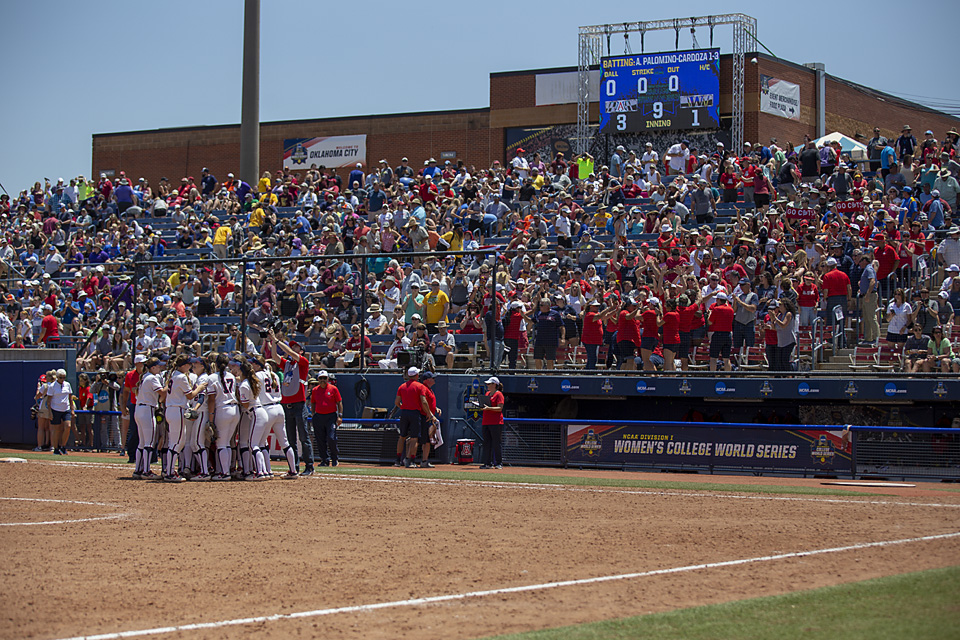 Q. There's the potential that tomorrow you could have a rematch against UCLA. What does it take to beat them?

MIKE CANDREA: Well, we've played them before, so there's a lot of — we're familiar with one another. On this stage, at this moment, it's just about competing like we did today. You have to have great pitching. You got to play good defense. You have to have some timely hits. I think any time we're playing a Pac-12 foe, they are very familiar with us, it's going to come down to that. This game kind of brought me back to the '90s, believe it or not. I'm probably older than most of you in this room. That's what softball used to look like. You would compete, compete, compete. It was a pitcher's duel. All of a sudden someone found a way to score a run. I thought it was quite ironic today that Harper's home run went out, they came back and tied it up. Both pitchers were phenomenal. I mean, it was just a really good, fast pitch softball game today.
——————————————————–