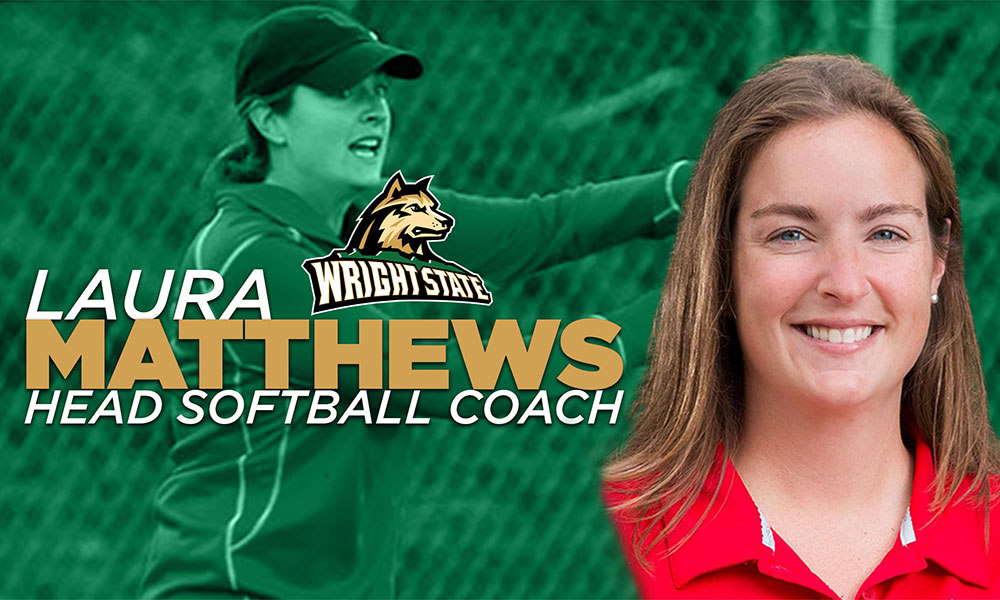 Laura Matthews has been named head coach of the Wright State University softball team, Wright State Associate Athletics Director Joylynn Brown announced last week. Matthews comes to Wright State from Wittenberg University, where she served as head coach for five seasons.
"I'm thrilled and honored to be a part of the Wright State athletic department and the softball program," Matthews said in Wright State press release. "It is definitely bittersweet to leave Wittenberg after five incredible years, but I am excited for the opportunity to lead the Raider softball team.
Over her five seasons with Wittenberg, Matthews led the Tigers to a 128-57-1 record for a .691 winning percentage. Her teams have finished first or second in each season in the North Coast Athletic Conference (NCAC), including a regular-season title in 2017 as Matthews was recognized as the NCAC Coach of the year and a trip to the NCAA tournament in 2016.
Matthews takes over Wright State program that is coming off a 21-31 season. Matthews hiring at Wright State was the 32nd different Head coaching job hire of the off-season in Division one with Montana job still being open.
"We are excited to have Laura lead our softball program," Joylynn Brown said in press release. "She brings great experience and success to our team. Her holistic approach to coaching is a perfect match for our culture. We are confident Coach Matthews will continue the Raider softball winning tradition while remaining committed to graduating high-character, successful student-athletes. We are pleased to welcome her to the Raider family."