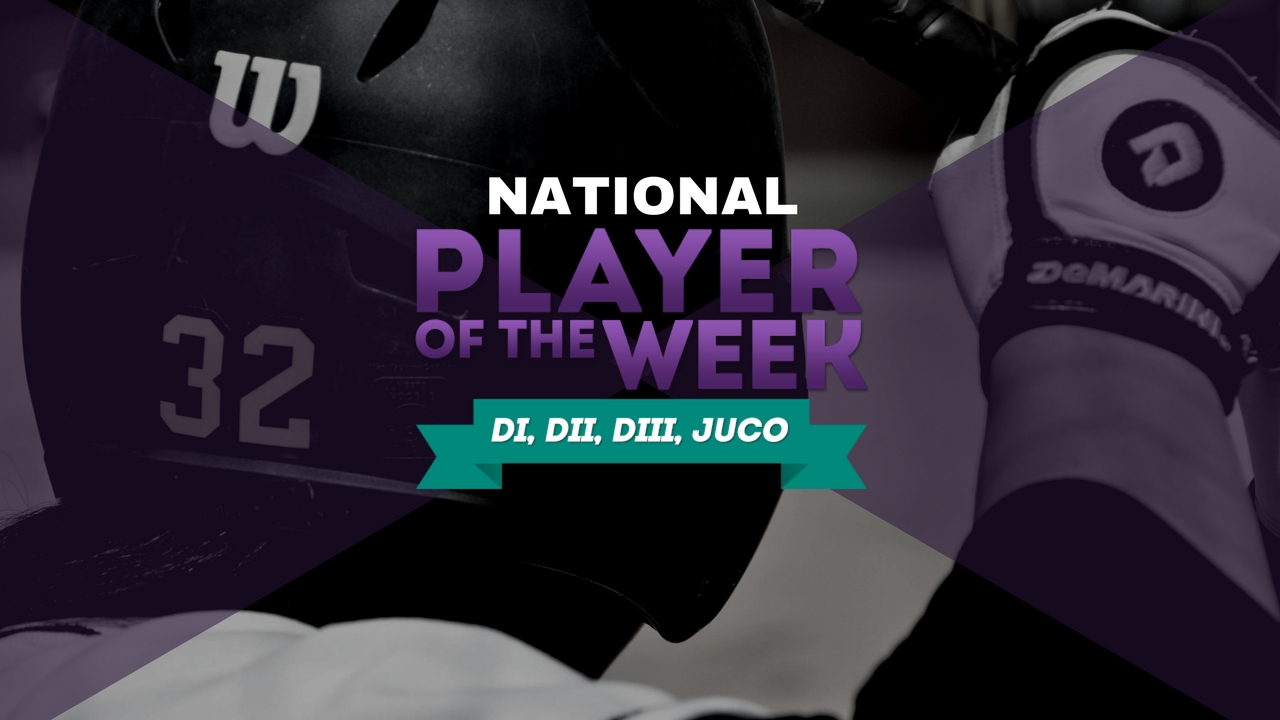 Fastpitch News has released its February 19, 2019 College Softball Players of the week awards. All nominations will be considered and are due each Monday by 3:00 pm eastern time. Please submit to rankings@fastpitchnews.com for review.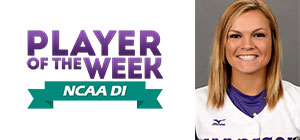 Kate Gordon
Junior
James Madison
There were many candidates for this week's honors, but Gordons four home runs in four at-bats gives her this weeks honor. The junior went 8-17 (.470) with six runs, and seven RBI's on the weekend.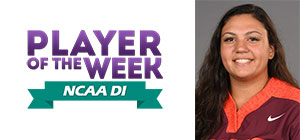 Keely Rochard
Sophomore
Virginia Tech
Rochard could not have much better of a weekend. The Sophomore went 2-0 on the weekend. What makes it impressive is that she threw back-to-back no-hitters. Over 12 innings of work she posted 22 strikeouts and walked three. Rochard now holds a 6-0 record and has a 0.00 ERA.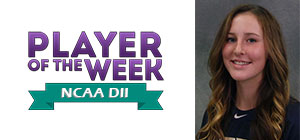 Lakyn Wagoner
Junior
Illinois Springfield
Wagoner led UIS to a 3-0 week at the Music City Invitational. She hit .778 with a 1.333 slugging percentage in three games, with seven RBI's and four runs.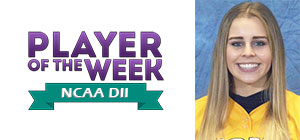 Emily Otto
Sophomore
TX A&M Commerce
Ottto was sharp going 3-0 over the past week. The second year player went 19 innings and earned a no-hitter against MSU Texas. She also posted 18 strikeouts while allowing just one earned run.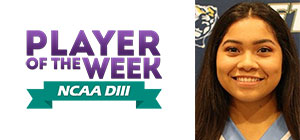 Daniella Solis
Sophomore
East Texas Baptist
Solis batted .727 (8-11) over three games this past week. She also knocked in five runs, scored five and hit one home run in the three games.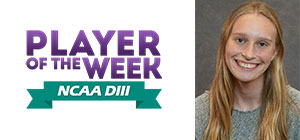 Lauren King
Sophomore
Rhodes College
King was strong in the circle last week posting a 2-0 record. In the two wins she also threw a no-hitter against LeMoyne-Owen. The sophomore pitched a total of 12 innings striking out 11 while allowing zero earned runs.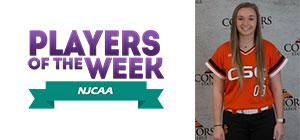 Jessica Collins
Sophomore
Connors State
Collins had a good weekend hitting home runs in half of her at-bats. The sophomore went 4-6 on the weekend with three home runs, three RBI's and five runs.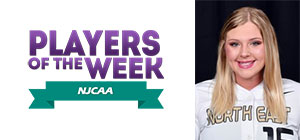 Harley Mullins
Freshman
Northeast Mississippi CC
Mullins tossed the first perfect game for Northeast in seven years during its 13-0 win over Southeastern Illinois in the 2019 TigerFest Tournament. She retired 15 straight batters in the run-rule shortened affair. Ten of her 15 outs were recorded by strikeout. The perfect game was her lone outing in the circle of the week. Mullins is now 3-0 on the season and has yet to give up an earned run.