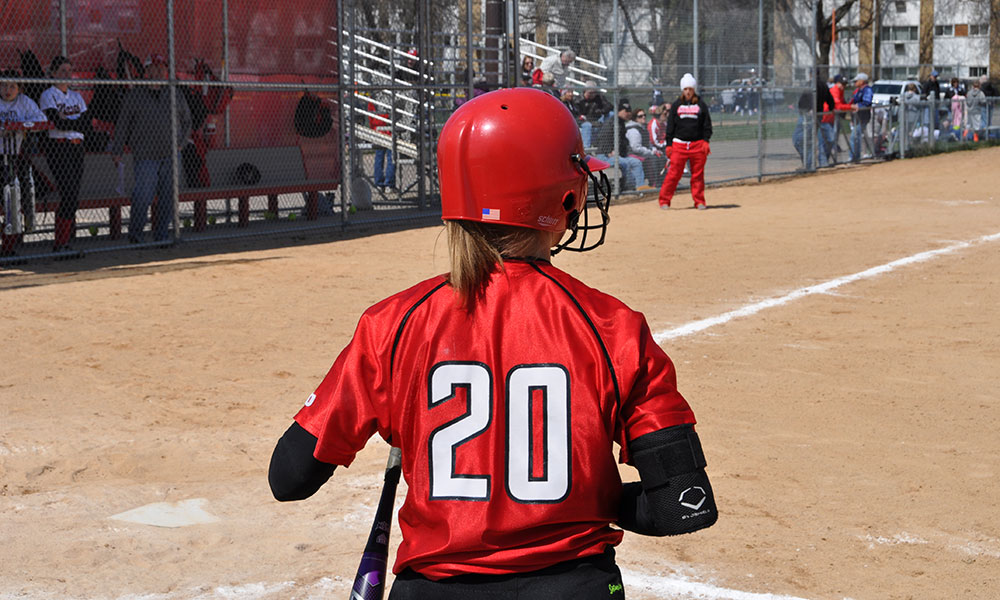 It is no secret that the topic of early commitments is a tinder box. Everyone has an opinion and those opinions vary. One thing we do know is that in softball there seems to be more of this each and every year. Recently we discussed the topic with Hofstra Head Coach Larissa Anderson. We wanted to get a coaches perspective on what is going on.
Young players are committing earlier and earlier each year. So what kind of impact does this have on the college coach? Coach Anderson said "My general take on this is that it's out of control and one side is pointing to the other as who is to blame. It is making it a lot harder on us as we're being pressured by kids to make them offers because other schools are making them offers, their teammates are getting offers, so they feel they need to make a decision as well." This may not be as big of an issue for the power programs, they have a line of kids a mile deep wanting to play for them. But think about the impact on smaller programs who may have less funding and things such as academics play a big role on how much aid a student may be able to get. How do you commit anything to a young player who has yet to prove themselves academically?
As is the case with most things, there are generally both negatives and positives to be had. The negatives list far outweighs the positives for coach Anderson.
Coach Anderson's Negatives
The coach and/or staff may not be at the university you committed to by the time you get there.
Your skill level might be higher or lower than you anticipated by the time you reach college, therefore it's no longer a good fit.
How do you know what's important to you in your college decision at 13 years old?
Admission standard.
Drive and commitment to reach your goal(s).
Because a lot of kids are committing way too early and they don't know what they want or are looking for, the transfer rate is out of control. I have also experienced for the first time travel ball coaches acting as agents trying to sell their players who have committed early and who still want to "shop around" because they committed too early.
Coach Anderson's Positives
You know what you have to financially plan for.
You get to know the program, coach, and players on the team much closer than you would if you committed later on in your high school career.
So where did this idea of committing early start or rather what is driving it?  Coach Anderson shared her thoughts by stating "It started when generational kids were committing to programs where mom/dad, grandma/grandpa, great-grandma/great-grandpa went to school and it was a no-brainer that this is where they were going to school now too. But when it became public that "State University" had a 10th grader commit and then a ninth grader and now eighth graders, it became a "keeping up with the Jones'" situation and the fear of missing out. Now it has put the pressure on the kid to commit early because all of their teammates have. It also has put parents in a situation to see the dollar sign in how much they would be saving for their kids' education and they can't help but accept the offer."
Many people, including those currently in college, are unsure what they want to do with their education, how can an eighth or ninth grader really know what school fits them academically? To that Anderson said "They don't care. They're not making the decision based on academics, it's an athletic decision. They know wherever they go, they'll receive the academic support, they'll get a degree and what they do with that degree will be up to them. Softball has a very high graduation rate, so our sport is graduating a very high percentage of our athletes at all schools. But what happens is when a kid enters college and then decides what she wants to do with her college degree and that school doesn't offer that specialty, then they feel they can always transfer because they made the decision when they were 13."
Coach Anderson left us with this. "Even though the early recruiting is going on, no one likes it, college coaches, parents, prospects, administration, travel coaches. The NFCA (National Fastpitch Coaches Association) has been trying to be proactive in getting this under control, but the NCAA isn't supporting our legislation we are proposing. So it's back to the drawing board to come up with another solution."
It will be interesting to see if the NCAA every takes any action on this topic. It is clear that at least one coach would like to see change.