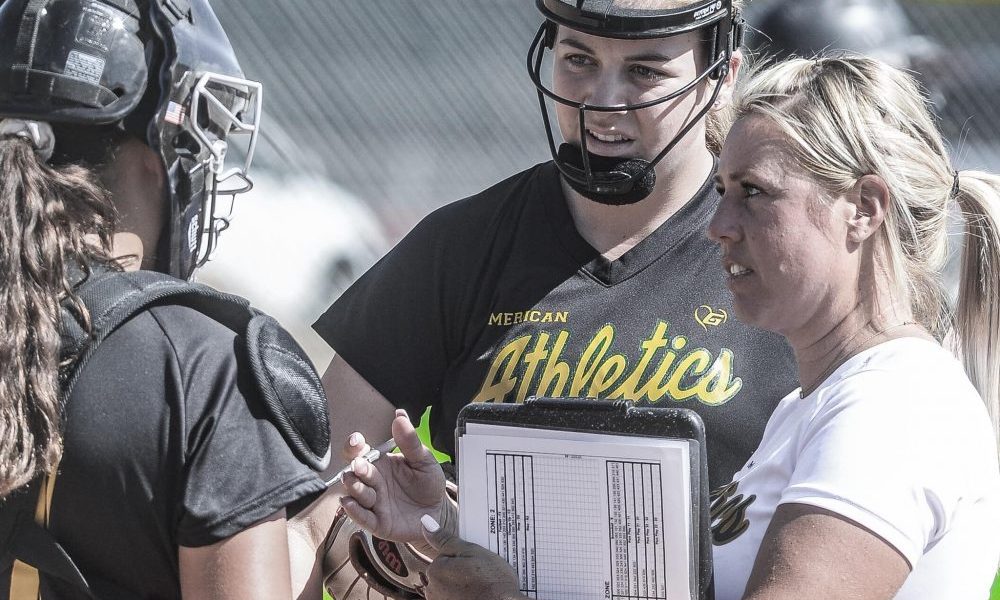 Game day is exciting and busy but can also be unpredictable. When coaches are prepared it can help alleviate extra stress, uncertainty, and wasted time. There are staple items every coach should consider carrying with them to help their team's game day go smoothly.
1. First Aid Kit
Hopefully your organization provides you with a first aid kit but this is mandatory for any team, at any level to carry. Your first aid kit should contain some of the following: latex and non-latex gloves, adhesive bandages of various sizes, ice packs, gauze, antiseptic solution (like hydrogen peroxide), alcohol wipes, adhesive tape, scissors, tweezers, nail clippers, eye drops, contact lens solution, sunscreen, Q-tips, splints, plastic bags, medical release forms, etc.
It is important to keep track of what is in your first aid kit and to refill it once something is used. It is also crucial to ensure you are sanitizing any scissors, tweezers, nail clippers, etc. after they are used!
Medical forms are so important to your athletes' safety and a coaches ability to be prepared should a situation arise. Talk with your organization about obtaining medical forms from all athletes and carry them with you at all times. These forms need to contain information on allergies, medical conditions, insurance information, emergency contacts, etc.
Lastly, take time to learn your kit. It is not enough to just have it, coaches need to take time to learn where everything is, how items work, when specific items should be used, and review athletes' medical forms.
2. Plastic Bags
Plastic bags are one of the best things you can carry with you and serve a few purposes. As mentioned above, you should have bags in your first aid kit as they can be used for ice and to store any trash you need to keep contained. They are also awesome for keeping your cell phone, car keys, and other important items dry if it starts to rain.
3. Paper Copies of Important Player Information, Tournament Information, Etc. 
A coach should always carry a hard copy of pertinent information about the tournament/game and their athletes. While we are used to relying on our electronic devices for these things, it is smart to be prepared with a back up if suddenly your device is not accessible. Carry tournament rules, schedules, field maps, athlete medical forms, athlete contact information, directions, etc.
It is also a good idea to consider laminating any documents that will travel with you from week to week to keep them in good shape. There are "self-sealing" laminating pouches you can buy that do not require the use of a laminating machine.
4. Clipboards and Pens, Pencils 
Pens and pencils have an amazing ability to walk-off at the drop of a hat. Make sure you are bringing plenty of backups and are storing them in one place for easy accessibility. There is nothing worse than needing a pen quickly but not being able to find one.
Clipboards are another life saver in the dug out! Rather your team tracks information during the game or you want something solid to write on while working with your lineup, it is never a bad idea to carry a few clipboards.
5. Scouting Sheets, In-Game Forms, Extra Lineup Cards
This is pretty straight forward but always bring extra copies of any forms your team uses during the game or you use to scout. This is another situation where it is always better to have too many. Even if your program provides lineup cards, bring a backup pack for emergencies.
6. Scorebook 
There are now many options for "keeping the book" from digital platforms to good ol' pencil and paper. Some teams designate a parent to help and sometimes that parent is in charge of bringing the book to each game. Regardless of your preferred method, always carry an extra scorebook with you. Not having a book or running out of pages can be stressful. If the digital platform your team uses suddenly doesn't work or isn't accessible, that can be stressful. If your parent volunteer forgets to bring the scorebook, that is stressful. Be safe, always carry an extra.
7. Waterproof Bag/Box/Carrier
Don't let rain ruin your stuff! Seriously consider investing in dry box to keep your first aid kit, lineup cards, scouting sheets, medical forms, and other important items safe from damage. Here's an example: https://amzn.to/2DsmLci
8. External Battery Pack and/or Charger
When days at the field get long your phone is in jeopardy of running out of battery. Not only can this be annoying it can be dangerous. If possible, invest in an external cell phone battery charger and bring your charging cord with you. This is another reason we recommend carrying hard copies of important information (athlete contacts, medical information, directions) – even if your phone is dead, someone around you will have one you can borrow.
9. Towels
When the weather is bad, there never seems to be enough towels to keep the softballs and player's hands dry. Head down to the dollar store or check out Amazon to pick up a pack of inexpensive small towels to keep with you. If you don't want to purchase any, that is okay, it is still smart to throw a couple from home into your bag on rainy days.
10. Extra Shoe Laces
This is something most people never think about but when your ace pitcher's shoe lace snaps in the middle of the championship game – you are going to be happy to have these! Cleats take a beating especially since softball is an outdoor sport, be prepared to get your athlete back on the field quickly.
11. A "Dig Out" Tool
Another item most coaches don't carry on them but should is a "dig out" tool. This is the piece of equipment used to help remove dirt that falls into the column that secures the base. When too much dirt falls into this area the base will be propped up, will not lay flat on the field, and becomes a big safety concern.
It is often assumed the field you are playing at will have one accessible but that isn't always true. With large tournaments, they may need to send someone out to your field but that can be time consuming. Pick one up for yourself and eliminate that variable, they are pretty inexpensive! Here's an example: https://amzn.to/2Drob6C
12. Rope
If your team travels with a tarp to use for shade or coverage from the rain, it can be smart to carry a bit of extra rope/ties with you. Always better to have too much rope to help get your tarp in place.
13. Hair Ties!
Last but certainly not least – do you want to be the most celebrated hero of the day? Carry a pack of hair ties with you. People with long hair will tell you, these tend to break at the worst times! Swoop in and save the day.