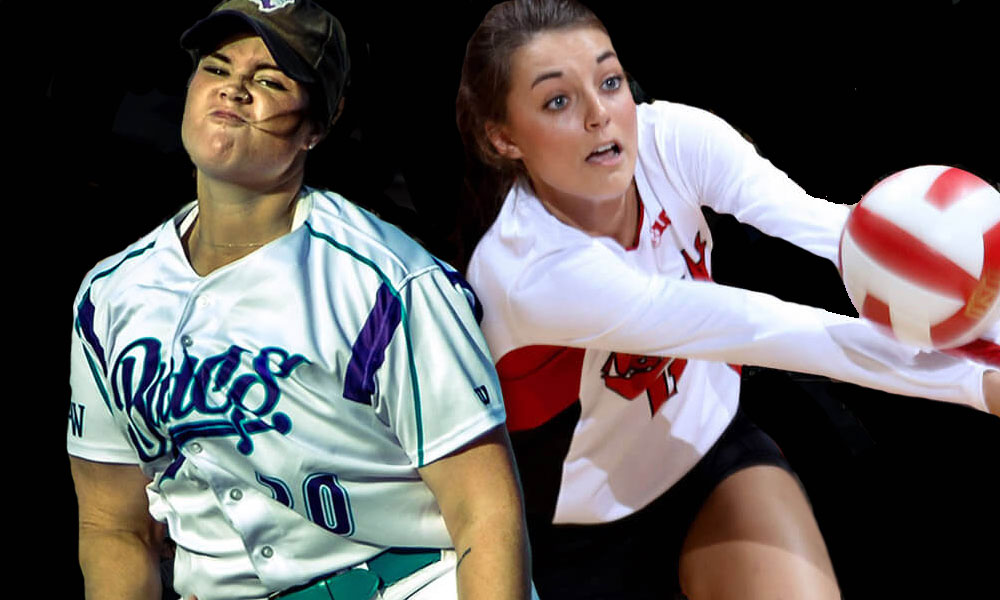 Being a multi-sport youth athlete is encouraged and is extremely beneficial for all athletes. Softball is offered as a year-round sport all across the country. Even though teams now can practice and play softball year-round, doesn't mean it has to be the only sports athletes focus on or are involved in. It's easy to get wrapped up in softball. The sport itself is addicting and challenges players and coaches to learn, develop, and maintain skills that will keep players and teams at the top of their game. In a game where there is a winner and loser in each head to head match up, the teams who put in more time and practice will be the ones who come out on top. Now that softball is offered in the 'what was once off-season months, teams and players will get a leg up on the competition if they put in extra time and work.
Like many other sports, the skills softball players learn and master will diminish if they step away from the activity for an extended amount of time. Pitchers who take more than a week off from their craft will notice mechanic and timing issues the first time they pick up a ball again. Hitters who haven't seen live pitching for a while will take a few rounds of live at-bats to adjust to a ball traveling at them. Fielders who stepped away from throwing will have to adjust their release point on their throws to be accurate again. Breaks are always encouraged, especially when athletes are transitioning between seasons. Keep in mind the amount of time away and how that will affect the player and the position they play. For example, pitchers probably shouldn't take three months off and expect to pick up where they left off from their summer season. With that being said, it is still possible for softball players to stay involved in the sport as well as participate in others during the softball off-season months.
Many benefits come along with being a multi-sport athlete.
Athleticism: Athletes who are involved in more than one sport will develop skills in each sport that will develop into athleticism. Every sport is going to challenge an athlete physically and mentally in different ways. Athletes who are only involved in softball, won't develop as an overall athlete the same way they would if they were involved in other sports. Basketball, volleyball, hockey, soccer, gymnastics, swimming, cross country, track, karate, dance, etc. all demand different muscle usage from the participating athletes. Every sport is going to be different and it's encouraged, especially as a youth player, to get involved in multiple. What athletes learn and develop in basketball will benefit them on the softball playing field too.
Social: Athletes who are involved in multiple sports and activities will have many social circles. As important as winning may be to some, the relationships and friendships made will be more memorable than any championships won as athletes age. Being involved in more than one social group is healthy and exposes athletes to different people. When you hang around with the same people all the time, things can get tense, especially when it comes to females.
Balance: Being involved in multiple sports or activities will provide the athlete and their families with a healthy balance. Participating in any year-round sport increase the chance of burning out. If athletes only focus on one sport, especially at a young age, the chance of burning out increases. By participating in multiple sports over the course of different seasons, switches things up and exposes athletes to new environments and new people throughout the year.
Even though softball is now offered as a year-round sport at all age levels, doesn't mean it needs to be the main focus right away. Also if you have a player who excels in softball more than the other sports she participates in, doesn't mean you need to pull the plug on the other sports just yet. It's okay to be serious about softball and their future in softball may be bright. If your athlete enjoys the other sports or activities she is involved in, let her play. There are plenty of multi-sport athletes out there who participated in more than one sport through high school and who went on to play softball in college. Participation in multiple sports benefits athletes for many reasons and softball doesn't need to be a main or sole focus until the later years.