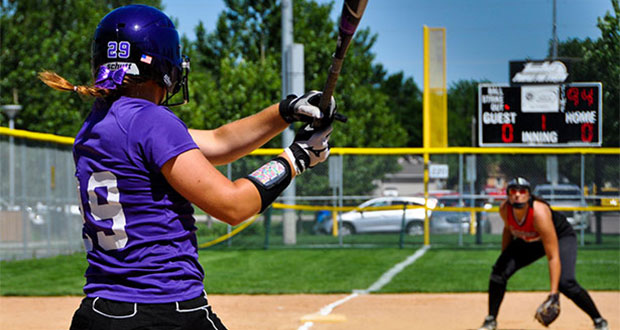 This month we tackle one aspect of the college softball recruiting journey – that being how early to start and the associated pressures we feel from it– and how to approach it as a parent. Just recently a couple of tweets from college coaches caught my eye and made me think. One was a coach of a perennial top-25 D1 program lamenting the fact that 7th-graders were attending their camp and appeared interested in "advertising" themselves instead of being there to just simply get better. Another was a coach of a mid-major D1 program who was eye-rolling the fact they had just received a recruiting email from a 6th-grader. While most of us would agree that such examples are indeed indicative of how out-of-control the early recruiting phenomenon has become, it is also indicative of how parents are often caught in the middle of just trying to do the right thing for their child and fear not getting started early enough.
So, just what is a parent to do when you hear of 7th-9th graders verbally committing to schools and you wonder if you are "playing the recruiting game" correctly or not? While my thoughts are not the final word on anything, here's at least one softball parent's perspective after going through the recruiting craziness over the last handful of years:
(1) Starting the process "early" DOES NOT mean you should end it "early"
What I mean by this is that it is very good to start things like attending college camps, playing in showcases, participating in "combines", and other such things seemingly geared toward recruiting while in your pre-high school years – but do not fall into the trap then of thinking that a college commitment needs to come during those early years, or in many cases not even in the early high school years. These events are great for letting your player learn the game, learn their strengths & weakness, get exposure to different types of college programs/coaches/campuses, and so on. However, I believe it is best to let these experiences just be a part of your player developing as a person/player, helping them develop a future vision for themselves and what they truly want for themselves "down the road", and help determine where they belong skill-wise and competitive-wise. So, do all the things mentioned about in order to set the stage for a quality, successful recruiting experience and the college selection that is to come – but don't turn "starting early" into "finishing early".
(2) Enjoy the process
I hated the fact that my daughter's club coach would always say this to us parents because I didn't want to be patient and couldn't "enjoy" the ups and downs of it all – but now that I'm on the other side of it I understand what they meant by it. You can either enjoy it – or let the stress of it all rip you apart inside and also possibly strain the relationship between you and your daughter while you go through it together. Yes, start the process early and spend a number of years proactively navigating it all so that hopefully your daughter ends up where she was meant to be. But, there's no way you, or more importantly your daughter, can enjoy the process if you spend many years full of self-imposed stress and pressure. Do what you need to do starting at an early age to make sure the process goes along a good and appropriate path – but enjoy all that you and your daughter learn and experience along the way. Often times the recruiting years span a longer time period than the actual college playing years….so enjoy them and let your player grow through them!
(3) The tyranny of the "the verbal"
No matter what timeline you work under, ensure you don't treat the "verbal" as the end game. So many players and parents start the recruiting journey early in the hopes of verbally committing while still an 8th, 9th, or 10th grader. And, when other players start announcing their verbal commitments and get all kinds of well-wishes on social media that make you or your daughter envious, do NOT then turn your daughter's process into one of having to verbal as soon as possible at all costs. Remember, the joy of the verbal lasts a few days – but your daughter's college experience and memories are for their lifetime. Don't let the tyranny of wanting so badly to announce a verbal (especially when it seems like everyone else is starting to) force your daughter into a decision that short-circuits the right recruiting process for her and results in the wrong college program choice for her long-term.