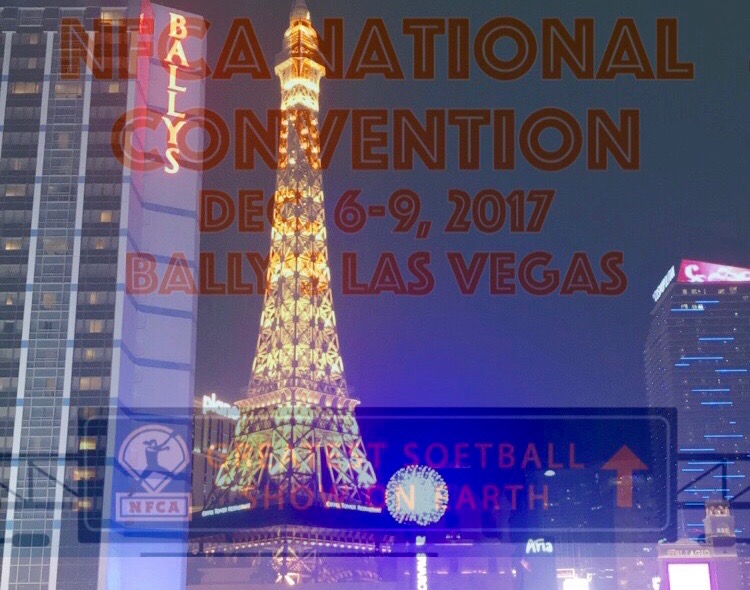 Friday brought another day at the 2017 NFCA Convention in Las Vegas. The morning began with a continuation of the college caucuses, many picking up where they left off in discussions the previous day. The high school and travel ball caucuses were also added into the mix.
The exhibit hall was still going strong on day two. Vendors resumed their post in the exhibit hall eager to show and talk about their products to attendees.
Day three brought an exciting lineup of panel topics in the Gold/Platinum ballroom. Below are some key takeaways from several of the panel presentations.
"Technology's Role in Building Elite Hitters", presented by JT Gasso, OU Assistant softball coach and Buddy Clark, founder of Diamond Kinetics.
Hitting outcomes can be improved through feedback
Benefits of integrating technology into programs

Information is powerful
Know area of improvement before exposed
More efficient way of training

Technology can be using anything to accomplish your goal
"Developing High Level Catchers", presented by Maggie Livreri, University of Utah
Three main skills to build on throughout the season

Receiving, Throwing, Blocking/Picking

Receive strikes and catch balls
Protect the thumb, utilize the width of the glove
Having a quiet and late shift is important and doesn't distract the umpire
Encourages catchers to build a relationship with umpires
The transfer is the biggest key to a high percentage of base runners caught stealing
"How the Bullpen Builds Your Pitchers, Your Staff, Your Season", presented by Lonni Alameda, Florida State Head Coach
Encourages her pitchers to throw three speeds
The importance of mastering one pitch at a time, expects her rookies to come in with command over their fastball, then the change up second, before adding a third pitch
Coaches must set goals and develop a common language with pitchers and catchers
Pitchers on a staff must be in sync and connect with each other
Stressed the importance of pitcher fielding practice, sets pitchers apart
Pitchers can learn about opponents and game plans by charting pitches
"Dealing with Adversity: How to Evolve as a Player", mediated by Megan Willis and current USSSA Pride players Lauren Chamberlain, Kelley Kretschman, and Jolene Henderson
Social media is a platform that softball players use, but approach with caution
You can be the best player, but it doesn't matter if you're not a good teammate
It's important to always put the team before yourself
Even after an injury, it's more than possible to make a full comeback if you want it bad enough and work twice as hard as you did before
It was a day filled with insight and information overload for those in attendance. Be on the lookout for future FPN articles discussing this year's convention hot topics. If you weren't able to make it to this year's Las Vegas convention, mark your calendar for December 5-8th 2018 in Chicago. More information can be found at www.nfca.org.