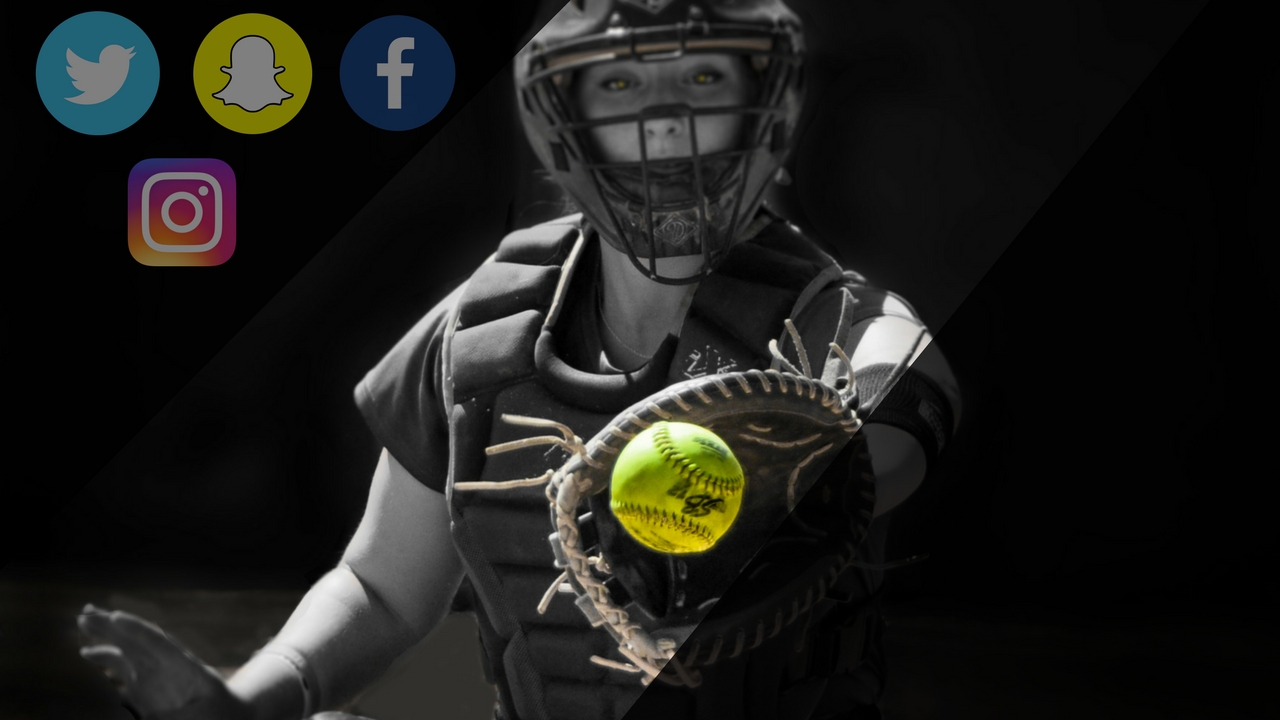 Social media plays a significant role in the lives of Americans. Today it is rare to come across an individual who doesn't use a single social media platform. Social media is used on a broad scale. From the entertainment apps such as Snapchat, Instagram, Facebook, Twitter, to the business professional apps like LinkedIn and Indeed, most will have a profile on one or more of these networks. The networks listed above can be accessed through computers, tablets, and smartphones.
Everyone has access to the use of social media apps. There is no age requirement for most entertainment apps, and if there is, it's hard to prove the age of the user if they can select a birth year when they register. It's crucial that parents, teachers, coaches, and other adult figures educate their kids and players on the risks associated with social media.
Privacy settings are encouraged for social media accounts. When a social media profile is set to private, this means only friend accounts or accepted friend requests by the administrator have the ability to see the account. There are many predators on the internet and fake accounts used to create a negative influence on younger social media users.
Even if users set their social profiles to private, it's important to note and stress to young users that nothing on the internet is ever 100% private. What individuals post or like on social media can say a lot about them from an outsider's perspective. "Liking" a post can be just as dangerous as making and publishing a post. When users like a post, this usually means they enjoyed the post, or they agree with it. Keep in mind that even if you didn't post it, a "like" could still be interpreted a certain way by an outsider.
It is common for college coaches and employers to search for and look at prospects social media profiles before they offer them a spot on their roster. Not only do coaches and employers look at what the prospect posts to their page, but they will also look at what they "like" and what other users tag them in. It would be a real shame to learn that the reason why a coach or an employer went in a different direction was because of a social media account.
Social media can also serve as a significant distraction to kids, teens, college students, athletes and even adults. Social media is addicting and time flies by when users find themselves scrolling through news feeds and profiles. Studying and homework will often take a back seat to social media time. It's important for parents and coaches to monitor and remove these devices when their kids and athletes are focusing on school work.
Social media can also create a disconnect between friends and teammates. Travel trips are common among youth, high school, and college sports teams. Whether it's a road trip in a car or on a team bus or flying on a plane, teams will often travel together. Travel trips are a great time for team bonding, but if the athletes are wrapped up in their phones, these trips will likely become silent, and the passengers traveling to and from will become strangers.
Even though it's easy to focus on the negative impacts of social media, there are also many positives that can be associated. Social media allows users to stay connected to family and friends who are no longer located in the same house or even state. Social media, if used correctly, can be used to promote teams and sports positively. Live streaming games on social media platforms keep all spectators and fans connected to the game and the team. Social media can also be used to interact and connect fans to their favorite players and the game.
It's important that parents, teachers, coaches, and other adult figures take the time to educate their kids and players on the risks associated with social media. Social media can be an incredible opportunity for all if the platform is used correctly. Individuals may feel invincible when they are hiding behind a computer or a smartphone screen. It's important to bring them back down to reality and to be reminded of the risks associated with the misuse. Keep in mind that nothing on the internet is ever private and before you post, use caution and never post something you wouldn't want the college coach of your dream school or employer to see.