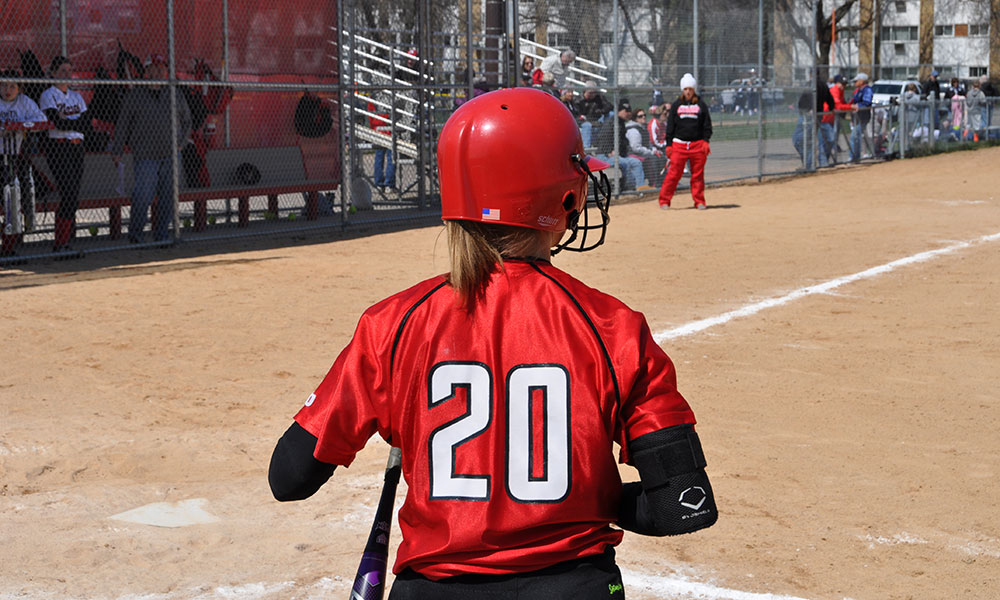 The high school softball season is right around the corner. High school teams all across the nation have been gathering the past few weeks for meetings and captains practice before tryouts begin. Having the opportunity to play for your high school team is an honor and a privilege. It gives the competing athletes a small taste of what college ball and representing a larger school feels like. Over the years, high school ball has been pushed aside and the main softball focus has been on club ball in the summer. We at FPN believe high school softball is important and have come up with five ways it benefits the players who participate.
Prepares Players for Summer Ball: Even though high school softball isn't played at as high of a level as club or premiere ball, it still gets the participating athletes ready for summer. High school ball gives athletes a chance to play on dirt and in real game settings. It gives pitchers a chance to throw to hitters, hitters a chance to see live pitching, and gives fielders a lot of reps. As long as athletes continue to work hard and push themselves, despite the level of competition they may be facing, they can still improve their own game during the high school season which will get them ready for what's to come in the summer months following.
A Chance to Represent Their School: This was touched on in the opening paragraph of this article, and it will be touched on again because it's important. When thinking back to my high school playing days, the word Pride comes to mind. In high school, I got the chance to not only represent my school, but I was also representing the city I grew up in. The same city where I stepped onto a ball field for the first time when I was five years old. It also gives high school athletes a taste of what college ball will be like when representing a large University. It's an honor and a privilege to represent a college team as well as a high school team. Keep in mind, only a handful of athletes get to wear that jersey across their chest, don't take it for granted.
Full Seven Inning Games: High school ball means full seven inning games, finally! Many athletes in the northern states experience winter and are forced to play indoors while they wait for high school and summer seasons to roll around. Dome ball games are typically played with a drop dead time limit. The average dome ball game lasts 55-65 minutes. That time frame only allows three to five innings on average. Many tournament games in the summer, especially championship games will be full seven inning games. High school games test players physically and mentally and help prepare them for the longer games in the summer months.
Fun Experience: High School softball should be a fun experience. Many players get a chance to play with a different group of girls from their summer ball teams. Some high school teams play together in the summer, but the majority will come together for high school ball and then disperse during the summer months to play for their respected club teams. Not a lot of college coaches make it out to watch high school games, which creates a non-pressure carefree environment and gives players the chance to try new things.
Gives Middle Schoolers a Place to Play: Due to budgets, middle school ball hardly exists anymore throughout the country. I played middle school ball when I was a 7th and 8th grader because we weren't allowed to play high school ball back then. Now in most cases, middle school athletes have the chance to try out and play for their high school teams. What a great opportunity for them! This gives more athletes a chance to play in the months leading up to their summer seasons and it will prepare the athletes competing for the months to come.