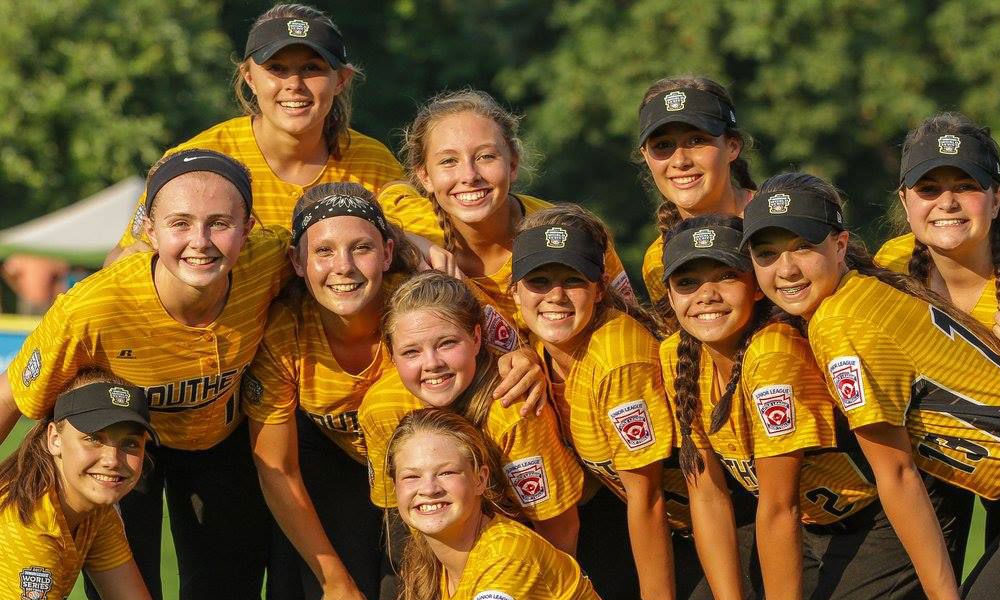 We've heard time and time again that the internet is forever. Just because you think a post is safe for you and a friend or friends, doesn't mean it is.  The Atlee (Virginia) Junior League softball team found that out the hard way over the weekend.
Six members of the team from Mechanicsville, Va., took to SnapChat after a win on Friday.  The snap was a photo of the girls with five of them flipping the bird with the caption, "watch out host."
The post resulted in the team being disqualified from its nationally televised championship game at the Junior League World Series in Kirkland, Wash.  The team manager, Scott Currie, demanded the post be deleted and the girls apologize to their opponent.  He even told the Richmond Times-Dispatch that it was a "travesty" and that he didn't think "the punishment fit the crime."
Apparently, the post was in retaliation to a player and coach from Friday's opposition, Kirkland, Wash.  The two were picking signs and relaying them to the batters.  Both were ejected from the game. Atlee eventually won the game, 1-0 but because of the disqualification, Kirkland advanced to the finals. The host lost 7-1 to USA Central.
Listen to the latest episode of "In the Circle" where this is discussed in detail!
Little League spokesman released the following statement to the Times-Dispatch, "After discovering a recent inappropriate social media post involving members of Atlee Little League's Junior League Softball tournament team, the Little League® International Tournament Committee has removed the Southeast Region from the 2017 Junior League Softball World Series for violation of Little League's policies regarding unsportsmanlike conduct, inappropriate use of social media, and the high standard that Little League International holds for all its participants."
While some may not agree with the punishment, it's a lesson that all young softball players should understand especially if they are representing the game on a national stage.
Softball may seem like a huge sport to a preteen but it really isn't.  The game is still fighting for air time and is trying to grow.  Whether the players are 12 or 20, playing on television makes the participants an ambassador of the game and it's up to them to be a role model for younger players around the world.
This is also the kind of behavior that college coaches look for.
The punishment may seem harsh and maybe up for debate, but in the end, it's a good lesson for coaches to talk about with their players.  Be conscious of what you post because you never know who else will see it.