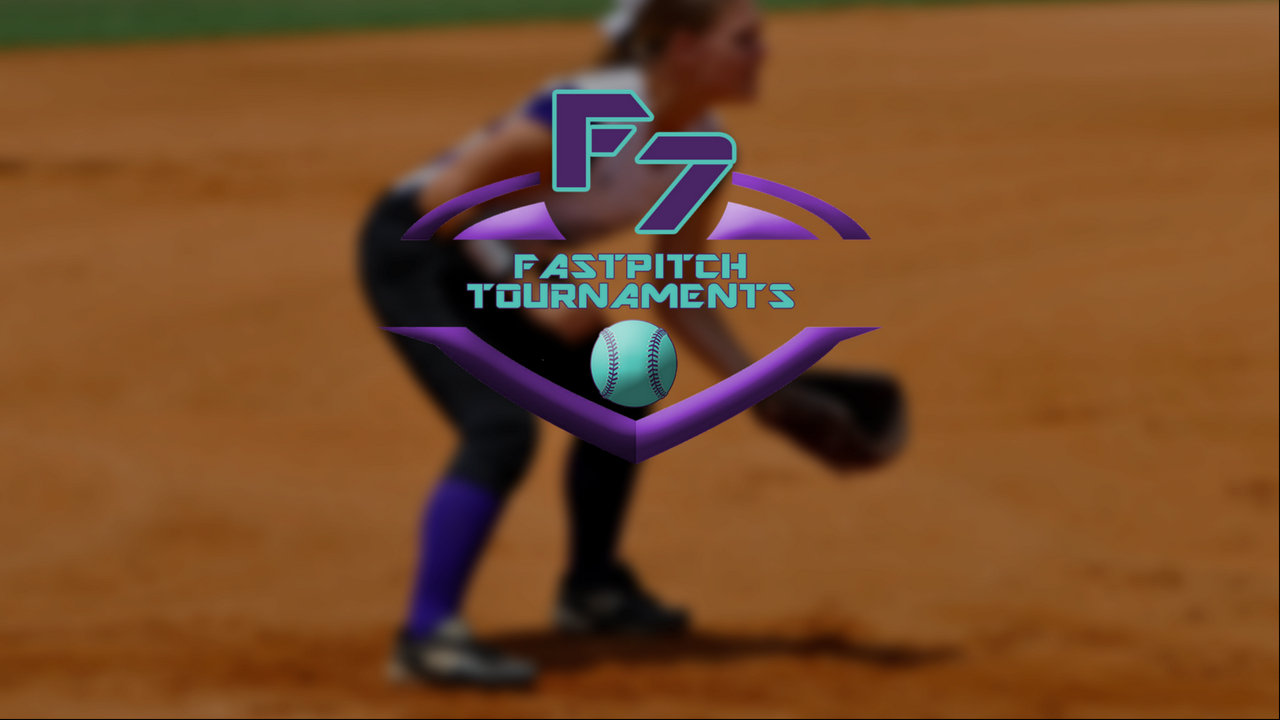 Fall Classic: August 31- September 2, Peoria, IL
Louisville Slugger Complex
Clearwater: September 7-9, Greater St. Pete/Clearwater, FL.
Madeira Beach Softball Complex, Whitesell Softball Complex, Woodlawn Softball Complex
**Division champions receive a free 2-day pitching clinic by former NPF player and two-time NPF champion Sara Moulton for your organization!**
Our staff spent many years as players, parents, and coaches traveling the country playing in a variety of events. We agreed that we did not need another "Showcase" or "Exposure" tournament; we needed a strong tournament with good competition. Thus, F7 was born.
First place teams will win a free spot in a future F7 event, second will get 50% off and third and fourth 25%.
7 full inning games
You can't put on a time limit on great softball. Nothing is more frustrating than getting cut short of your innings, getting one at-bat, playing an inning or two in the field, and not get a chance to finish your game because of a time limit. F7 allows you to finish your game with a guarantee of seven full innings per game.
Two umpires
Multiple umpires are a necessity when playing softball. With tournament play, it is very important to have the proper number of umpires to make the game go smoothly with correct calls. It's hard to want to attend a tournament with less than enough umpires.
National media coverage
Each of our F7 Tournaments will be covered by Fastpitch News on Fastpitchnews.com with feature recaps, highlights, and top players.
All-Star Game
FPN will select 40 Players from each division to participate in the F7 All-Star game with fill media coverage.
Mobile scores
For those parents or loved ones who aren't traveling with the team to the tournament or keeping an eye on the competition at the field, F7 tournaments are here to give you updates. Modern software allows us to keep accurate schedules and scores, so nobody will miss anything.
Affordable 
At a great price per game, F7 takes into consideration your travel costs by charging less for a high-quality event. We also keep it short and sweet, only making teams stay a couple nights per tournament.
Audio Features
Coverage of players and coaches will also be put on our Fastpitch News podcast, In the Circle. This can be accessed on our Fastpitchnews.com website as well.
Video Highlights
If you're playing well in one of our F7 tournaments, there is the potential to be featured on the top plays or standout performances on our social media websites, online, and possibly even TV!
Top Facilities
Everything is taken care of for your team and you will have top quality fields to assure you only have to concentrate on playing your game of softball at this tournament.