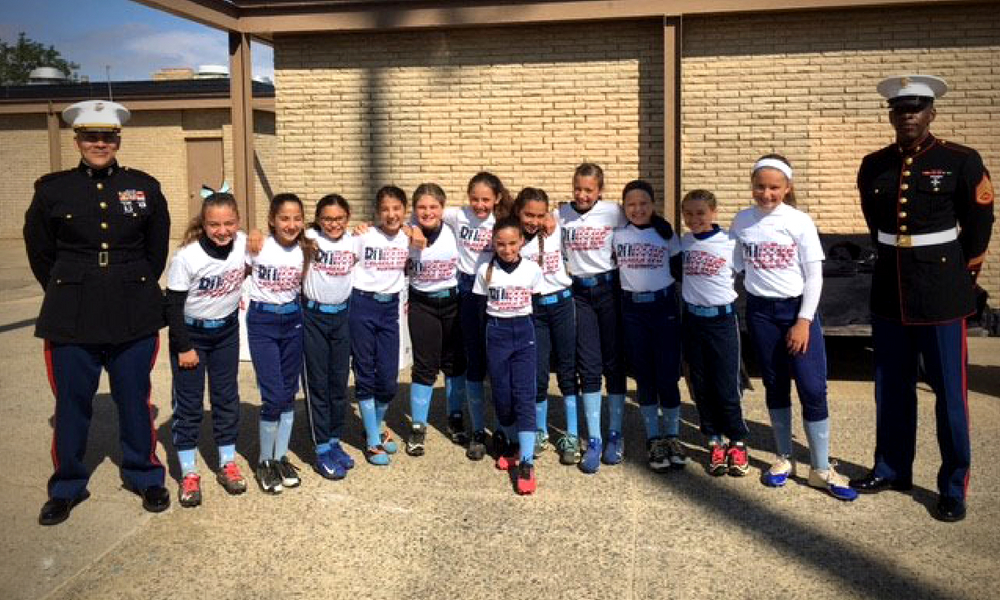 The New York BlueFire Fastpitch 2006 Black team has been producing "competitive and respectful teams throughout Long Island and beyond." Finishing the 10U season very successfully in 2017, they learned the importance of the rules. In turn, they gained a better understanding of their job responsibilities and started to play well together. Ending the 2017 season with a team motto, "until the last out," the team had built a love for the game.
2018 was a building year as the team entered the 12U division. With a bigger ball and the rubber back at 40 feet, the team knew they needed to make adjustments as well as develop more as pitchers. The NY BlueFire Black is a bit better on the offensive as they can also bunt, steal, and have been perfecting a hit-and-run. Having depth in the lineup at the plate, some players in the middle of the batting order drove the ball.
Bluefire 2006 black wins a great tournament #coachjoeselfie #futurestudentathletes pic.twitter.com/cJNHeOTqK3

— Joe Maniscalco (@bluefirecoach) June 18, 2018
The NY BlueFire Fastpitch are fortunate to have a head coach and founder, Joseph Maniscalco. Being a former DI All-American baseball player at Fordham University, he is a respected person in the baseball and now softball community. Holding pitching records until this day, he takes training and teaching the game very seriously. He is passionate about educating people on softball and has mentored many in the sports community.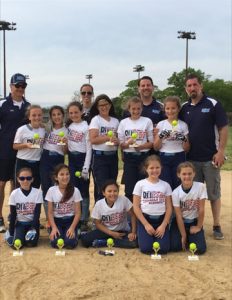 "At this level, we want to concentrate on developing players and especially pitchers." Coach Maniscalco says. "We are always looking to win games, but we don't preach that winning is a necessity. Rather,  the desire to win is paramount. However, we still need to develop players and work on their skills as much as possible. The wins will come later."
Maniscalco elected some great assistants as well, Kelly Geiger, Rick Bartilucci, and Chris Oronges. Gieger played DII softball for the LIU Post Pioneers and held 14 school records. Kelly Geiger was outstanding with ranks in hit totals, runs scored, career hits, and her 22-game hitting streak. Rick Bartilucci is an assistant coach who played DII baseball at Adelphi University. Bringing his knowledge and passion for the game, coach Bartilucci continues to keep the game apart of his life. Chris Oronges has been coaching for many years and played high school baseball before joining the Navy, then became part of the NYC Police Department as a detective.
Newcomers to Watch
Ava Torre came to the team at the end of last summer and has provided a massive amount of pitching depth and hitting power. She's a very versatile player.
Nyanah Marquez just moved to New York from Texas and tried out during the winter. She was looking for a team with great discipline and coaching with a team environment. She is a multi-faceted player and can play multiple positions.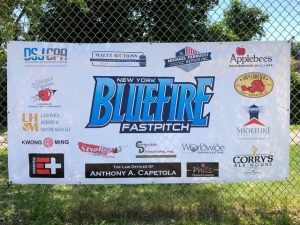 The BlueFire Softball girls run a respected and fun environment to learn the game of softball. The Black 2006 team is known for earning bids for USSSA and attending tournaments throughout Long Island, Upstate, and New Jersey.