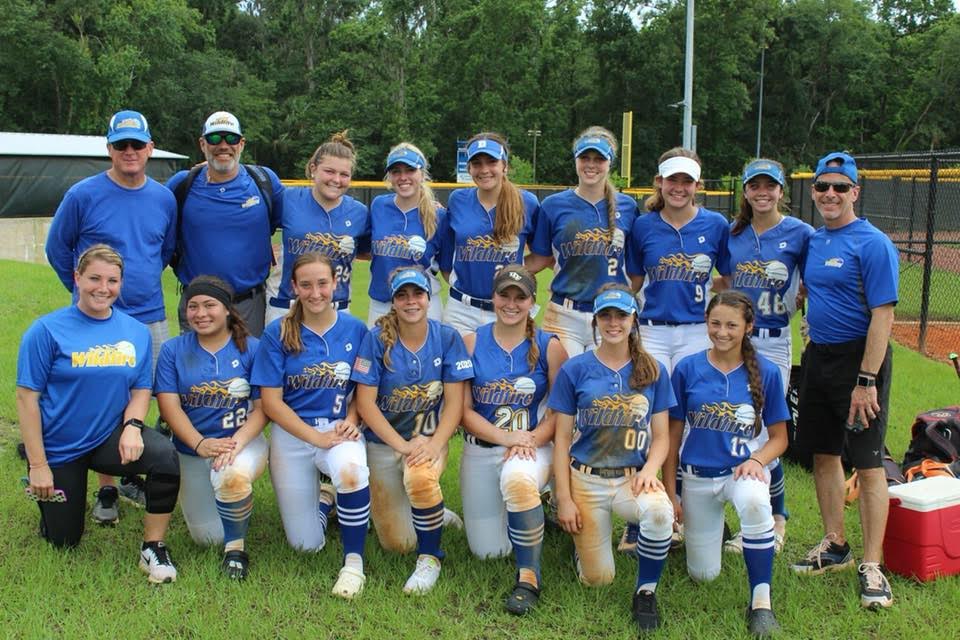 The Windermere Wildfire is a team with a fascinating start-up story and has produced an enormous amount of continued success in their athletes. The organization was started in 2006 by George Paulson, a Georgia Tech graduate who was a four-year starter on the American International Collegiate Yellow Jackets tennis team. In the twelve years of its existence, the Wildfire has had 66 alumni who have gone on to play in college in conferences such as the ACC, American, ASUN, Southern, Big South, Conference USA, etc. This includes Sabrina Stutsman, who recently played in the WCWS for Florida State, and Alexia Taylor, who was a key starter for Liberty University this year.
George and assistant coach, David Taylor, have come back to work on building another strong and highly recruited team even with daughters off to college at Boston College, UNC Charlotte, and Liberty University. Currently, the Wildfire have five girls who have committed different programs:
#10 Bryce Adkinson OF, 2020 – Murray State University
#21 Taylor Krapf Catcher, 2021 – Duke University
#20 Megan Wright OF, 2020 – University of Central Florida
#48 Chrissy Fleming OF, 2020 – Furman University
#19 Claire Ginder SS, 2020 – Furman University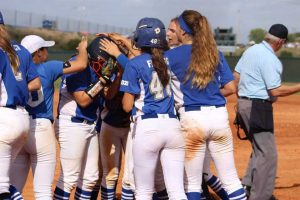 "I believe what makes this team, program and organization special is that it does not rely on having the backing of a big organization. The successes have been built upon quality play and quality athletes. Needless to say, the publicity is not the same as if we were part of the Firecrackers, Impact, Vipers, etc., but our athletes can and do compete," says Leslie Ginder of the Windermere Wildfire organization.
The coaches work extremely hard to instill hard work, personal responsibility, sportsmanship, and being a good teammate into the culture of the team. In 2015, the Wildfire won the 2015 18U National Championship, proving they have competitive players at each level. Last summer, the team finished in the top 10 at the ASA 14U National Championship. This year in July, the Windermere Wildfire will be playing in the 16U National Championship in Kent, Washington.