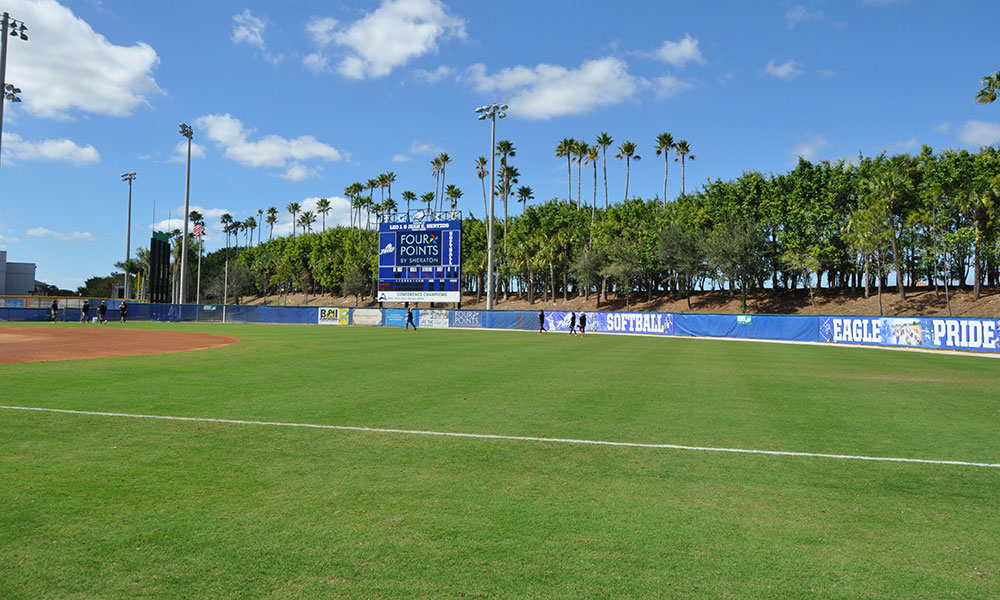 If you dream of competing at the college level one day, it's important to catch that college coaches eye when you are going through the recruiting process. We at Fastpitch News, have published several recruiting articles over the past year that will help aid aspiring college softball players throughout their recruiting journey. The recruiting process is precisely that, a process. Not every softball player is going to have the same college recruiting journey. We aim to provide helpful tips and insight on the process that will benefit most if not all players.
The college softball recruiting process is complicated. College softball coaches are only allowed to spend a certain amount of days recruiting off-campus. This is when they will carefully select which tournaments and showcases they will be sending their staff to throughout the year. When a college coach is in the stands at a tournament or a showcase, the players on the field should showcase everything they have and a little more. Take advantage of this opportunity because it may not ever come again. It's normal for players to get nervous when the coach of their dream school is in the stands, but it's also vital that the team coach encourages the players to remain focused on their game and to play loose. Chances are, the college coach already knows the capability and potential of the players they have selected to watch. They may be there watching the progress of the player, how these players look at different positions on the field, what kind of teammate they are, or they could be watching someone else too.
When college coaches venture out to watch future recruits, they look for more than just that players overall playing ability. They look for the way players react when things are going well and also probably more so when things aren't going well. The way an infielder reacts to a booted ball or an overthrow to first base says a lot about their character. Does the player get down on herself in this instance, or does she look her pitcher in the eye and take ownership and assure her that she will get the next one? College coaches love to see players who hustle on and off the field and who are vocal leaders to their teammates through the highs and lows.
College coaches also keep an eye on players off the field. College softball recruits are expected to excel on the field and in the classroom. Grades are extremely telling for college coaches, who keep track of such things. If it came down between two softball recruits with equal playing ability, they would likely go with the player who has the better grades. Good grades in the classroom tell college coaches that this player is responsible and has time management skills. Time management is crucial when it comes to college softball. Players at the college level are expected to excel in the classroom, and many college coaches will set team standards and lay out expectations on day one. If these expectations and rules cannot be met, the college coach will have a tough decision to make. Moral of the paragraph, get good grades!
Another way college softball recruits can get noticed by a coach is to take what they say and apply it. An example would be a tip the college coach gave at a clinic they put on, and you attended. Another example could be more general, like wanting players to be stronger or more agile. College coaches love sharing advice because at the end of the day if a recruit puts in work to better herself on the field, they will be set up for success when they arrive on campus their freshman year. Even if recruits don't end up at the school where the advice came from, they can still acquire tips and tricks that they can apply to their game that will help them get noticed elsewhere. If you are a college softball hopeful reading this article, attend the college softball camps of the schools you wish to attend and play for. You will not only learn something new from the coaches and players, but it will be a preview of what's to come if you have the privilege of lacing up your cleats and playing for your dream school one day.
The college softball recruiting process is different for every single softball player. For some, attending one camp may be enough for that player to get noticed. Others may send multiple emails and recruiting videos before they receive a response. There are hundreds of thousands of softball players in the country and only so many college coaches. If players focus on the critical things, such as improving their play, getting good grades in school, hitting the weight room to get bigger, faster and stronger, they will not only improve their overall game, but they will set themselves up for the chance of being seen. Focus on yourself, not the others around you, it's your journey, and it's important to do everything you can to make the most of it.