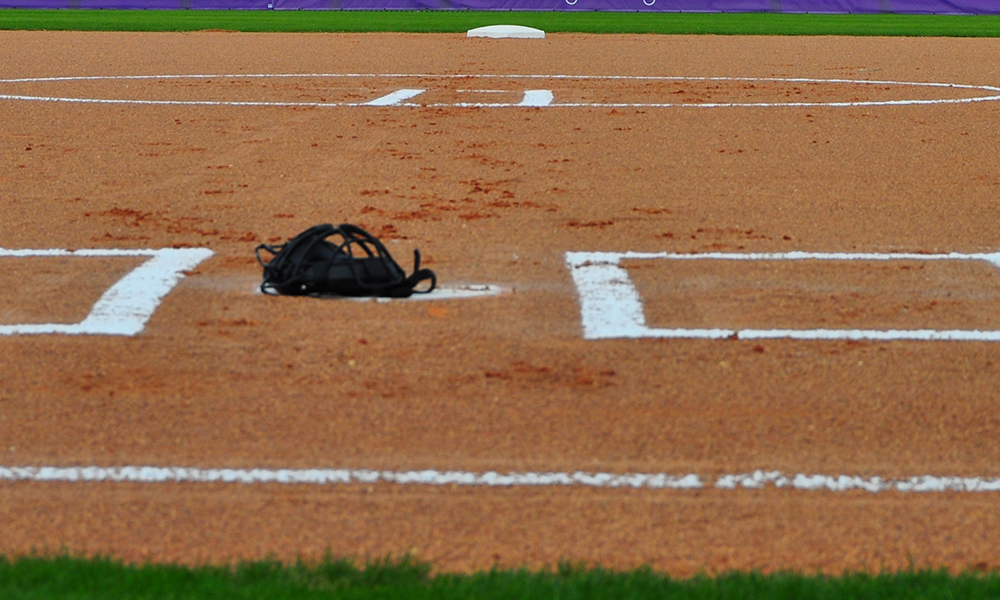 It wasn't too long ago that high school softball pitching mounds were secured at 40 feet. I graduated from high school in 2010 and pitched all four years for my school team from the 40 ft. distance. This was a high advantage as a pitcher because it decreased the batter's reaction time. My average speed in high school was between 62-64 mph, add in the 40 ft. distance to the equation and that's not a lot of time for the batter to react. I can say this because I also hit in high school and we faced several pitchers with similar speeds as mine. I had to use a lighter bat when I was hitting against these pitchers at 40 ft. because I couldn't get my end loaded bat going fast enough.
The high school pitching distance change occurred a few years after I graduated. One reason for the change from 40 ft. to 43 ft. was to give pitchers more reaction time when fielding balls off the bat. As a pitcher, I strongly believe the change was to benefit the hitter and to give the hitter more time to react to the pitch coming at them.
Back when I played high school ball at 40 ft. middle school kids weren't allowed to tryout for their high school teams. This rule changes also occurred after I was out of high school. Now many high school teams allow 7th and 8th graders to try out. The average age for 7th graders is 12-13 years old. It's crazy to think that 12-year-olds could be on varsity, pitching against 18-year-olds. Enter in the 43 ft. pitching distance into the equation and I get nervous for the young pitcher in this situation. Most 7th and 8th graders will play on the 9th-grade team for their high school, but others will earn their spot on the higher teams such as JV and even Varsity.
12U summer ball is still played at 40 ft. The distance change to 43 ft. comes at the 14U level. Some of the 7th graders who are in their second year of 12U for winter and summer ball will need to adjust to the pitching distance change because high school ball, Varsity down to the 9th-grade team, is played at 43 ft. I once had to make this change when I was in high school where I went from playing 40 ft. during the school season to 43 ft. at the 16U and 18U levels. It was easier to make the adjustment at the older age levels because I had much more body control and I was able to understand where I needed to snap and release the ball for it to move correctly. This may be a difficult task for a 12- year-old to understand and master.
Is pitching at 43 ft. asking too much of 7th graders who are used to pitching at 40 ft.? Should 9th-grade ball be played from 40 ft. instead of 43 ft.? How do people feel about the age difference between a 7th grader and a senior going head to head? These are topics of discussion that will be brought up in future articles as the high school softball season continues.
I don't believe high school softball as a whole should move up to 40 ft. 40 ft. doesn't give movement pitchers much of a chance to let their ball spin. It's also dangerous to be that close nowadays with the advanced bat technology. Also, college ball and the 14U+ levels in summer ball are all played at 43 ft. so playing high school ball at the same distance is going to get the athletes ready and prepared for their summer seasons. I do, however, believe if more 7th- graders who are 12U eligible get involved in high school ball, moving the 9th-grade distance up to 40 ft. wouldn't be a bad idea. B Squad or 10th- grade, JV, and Varsity should remain at 43 ft.