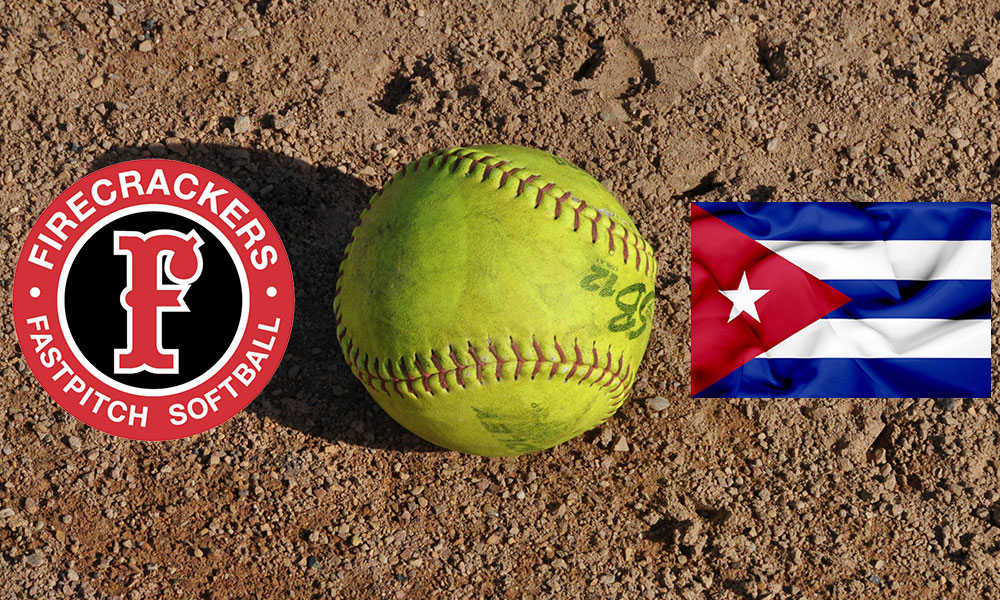 There are 2,297 miles that separate Los Angeles International Airport and Jose Marti International Airport. Ten girls from the Firecrackers organization flew every one of those miles on Sunday as they embark on a once-in-a-lifetime opportunity.
"When I saw Major League Baseball play in Cuba last season, it triggered something," said Manny Travieso. "I am very much involved in softball because of my daughter and I wanted my daughter to experience something like that."
Travieso is taking a group of girls from both 16-and-under and 18-and-under age groups on the weeklong trip. He opened up the application process to the whole Firecrackers organization, which spans 22 states, Canada and Australia. Each athlete had to apply for the team by writing an essay about the possibility of playing softball in a communist country. The players who were selected also had to have a 3.5-grade point average.
"Some parents are going but each parent that is going has to have a job because of the embargo," said Travieso. "We have a chaperone, we have an HR person, we have medical staff, equipment manager and even my 10-year-old is going as a bat girl."
Travieso's daughter, Lillyanna, is on the Firecrackers roster along with six others from California, one from Washington, one from Arizona and one from Iowa.
The Firecrackers will play five games against the Cuban Junior Olympic team and other teams that will feature members of the Cuban National Team.
"The beautiful part is, expect the unexpected," said Travieso. "Those girls will want to win and I have played against Cuban baseball players in the past and they are very sneaky. They find a way to win."
Traviseo presented the idea a year ago to Tony Rico and once Travieso was given the green light, he selected the team and had the schedule in a month's time. There will be five days of playing softball, one day of cultural exploring and a half-day of relaxation.
"Most of the girls don't know each other but they have a chat group and have been communicating since day one," he said. "They are all so excited and have been talking every day. They even have a countdown to travel day."
At practice on Saturday, the team learned that Easton donated a bat to each girl for the trip, Jugs also made donations to the team. Most of the equipment will be donated to girls in Cuba.
"We know that when we get out of here (LAX), we will see a lot of stuff over there," said Travieso. "But it's very exciting. They are all amazing girls, very smart and very knowledgeable. It's a dream and an honor for me to coach these girls from different states."