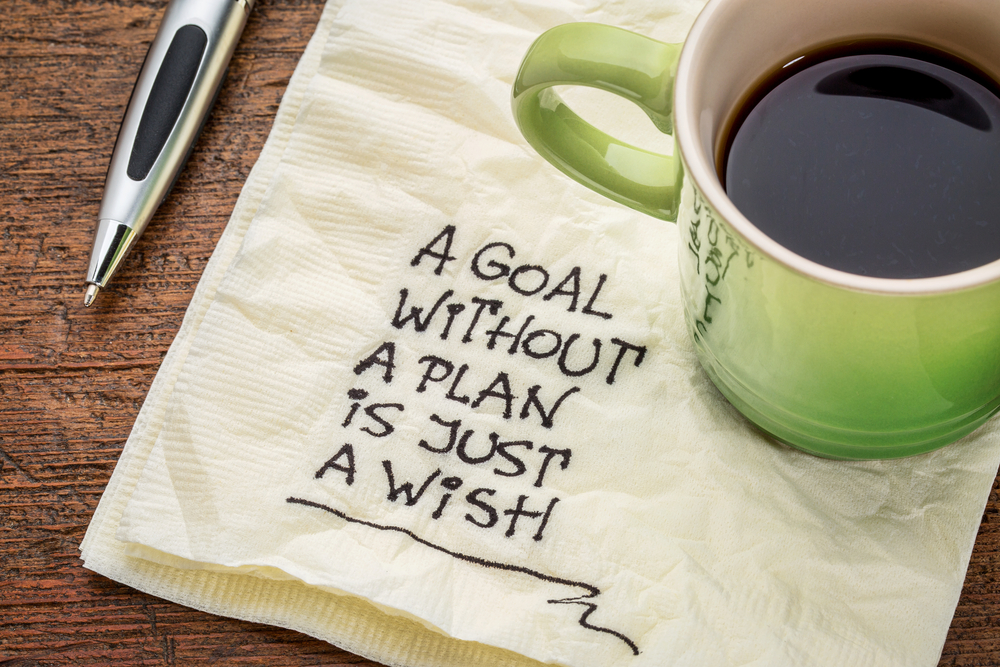 Rather you believe in making New Year's resolutions it's hard to not reflect on the past year, look toward the future, and goal set. Just about anyone who is successful practices this often. As we have discussed on Fastpitch News, this is no different for any softball player.
During what can more of an "off-season" for softball players this can be the best time to reflect. Time away to rest, relax, and have fun outside of softball is so important and goal setting on the heels of having that down time can make for a more productive process.
Follow these tips to make the most of your goal setting process and step into 2019 on the right foot! …or, with one foot still in the box for all of our slappers out there.
1. Write everything down.
First and foremost, short and sweet: write everything down, always! Get yourself a new notebook and dedicate just to softball.
2. Reflect on the past year honestly.
This can be difficult at times but for this to be worthwhile and productive you have to reflect honestly. Mistakes are okay, having times when you could have "done better" are okay, needing to improve on a skill or behavior is okay but if you aren't able to be honest with yourself there will be more point to this exercise.
3. Identify areas for improvement and rank them.
Find areas of your game you can improve on and write them down as you think of them. This can, and should be, anything and everything from hitting to how you act on the bench. This list can be five things or it could be 25! It's really up to you.
You also need to make sure you are as specific as possible when identifying improvement areas. Instead of writing "I need to hit better" push yourself to narrow down further to statements like, "I need to learn how to hit balls low and away more effectively". If this is hard for you to come up with right away, that is okay, start with the broader statement while working to hone in more clearly.
It is important to avoid attaching arbitrary numbers to your goals! Do not let yourself get too tied up in statistical numbers unless they are necessary, done with a purpose, and tangible. An example of this, if you hit five home runs last season and your goal this year is to hit 30 that may not be the most effective way to goal set and can set you up for failure from the start. Focus on things like "quality at-bats" or other metrics like that; unfortunately statistics do not give you credit when your home run was robbed by an outstanding defensive play. On the other hand, if you are a pitcher and you would like to increase your velocity 1-2 mph that can be more reasonable. Make sense?
Lastly, do not be afraid to set goals for aspects of your game that don't simply have to with the "x's" and "o's". Can you be a better teammate? Can you be more prepared and engaged on the bench? Can you push yourself to take on a new leadership role? All of these things are just as important to hitting, pitching, and fielding.
Once you have a list, rank these items in order for most important to less important. Re-write the list on a new page so it is clean and in numerical order.
4. Identify strategies for attacking these goals spots.
Now that you have identified new goals your focus needs to shift to how you will achieve them. Work with your coaches, lesson instructors, parents, teammates, etc.
Do you need more time on the tee? Do you need help understanding a skill you just aren't quite getting? Do you need more work defensively and how can you find/make that time? Do you need help understanding your role within your team? Ask yourself questions like these and again, try to be very specific.
Ask your coaches and lesson instructors to have a goal setting session with you! Don't be afraid to ask for help! These people are there to help you succeed and grow. They can also help you articulate the needs and concerns you may have but may be struggling to put into words. Ask for feedback! But be ready for constructive criticism! It's not always easy, but you need it in order to grow.
Once you have strategies in place, document how everything goes. This way you can easily evaluate if you are seeing improvements and if not, can more easily move to another strategy.
5. Brainstorm ways to heighten your game outside of the obvious.
There are so many tools and ideas out there all aimed to help you become the best athlete. Think about your nutrition, think about your pre and post-game care routines, think about your sleep schedule, think about your conditioning and strength, etc. All of these factors are so crucial to your success on the field but are often overlooked. In 2019, FPN is excited to produce more content on these topics to help guide you.
6. Revisit often! 
Check back on this list often and reflect on how you're doing! Take notes, log your activities, and set aside time to mindfully think about these things. Lastly, learning to be uncomfortable pushing yourself or continuing to try again if you have failed. That is all part of the process! It's softball, you'll fail far more times then you will succeed!