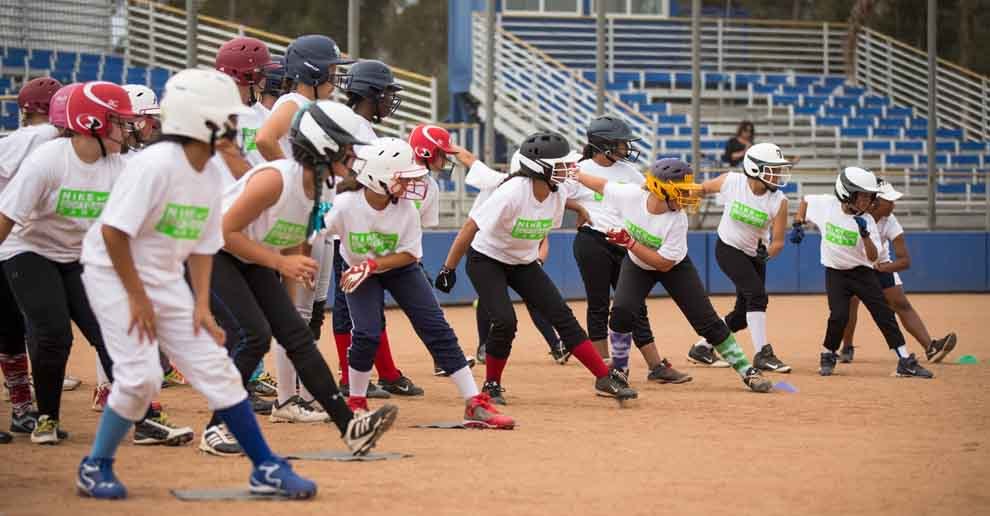 Attending camps can be a large component in a student-athlete's recruiting process. They can also be a great opportunity to better your game, meet new people, and see new places. As we move through the thick of another camp season, how can you make sure you are attending the most worth while camps for you and managing your expectations? Continue reading below for tips and information on how to best evaluate camps you are thinking about attending to find the right.

1. Not all camps are created equal!
Colleges utilize camps for a multitude of different purposes. They are a way to interact with the local and national softball community; a way to get recruits onto campus; a way to elevate players that might be of interest; a way to build and strengthen relationships with club teams; a way to work with verbally committed or signed recruits; and most commonly as a way to help pay staff like volunteer assistants, student-athletes, graduate managers, etc. With all of these goals most colleges hold different kinds of camps throughout the year. From skill specific offerings, to academies, to smaller camps, and large camps over multiple days there are tons of options. Important things to consider when registering include:
– What current level of player are you? Are you a beginner? Are you every experienced?
– How long and/or over how many days is the camp?
– Is the camp big or small? The bigger the camp, the more spread interacts with coaches may be.
– Are you hoping to learn new skills, drills, or information about a specific area of the game?
– Are you going with the mindset of just enjoying the experience of camp or bring at a specific school?
– Are you going solely in hopes of being seen and hopefully then recruited?
– Are there coaches from other colleges and universities working the camp?
– Have you been asked to attend?
– How far away from your location is the camp? Is it worth your travel dollar?
– How much interaction are you hoping to have with the college's coaching staff and student-athletes?
– Are you interested in taking a campus tour with admissions or attending another event while on campus?
There are lots of questions to consider when registering for camps. Understanding your goals and needs will help you identify the camps that are right for you. This will ensure you have a positive experience as well as getting your time and money's worth.
2. You found a camp that is open for registration but it hasn't been advertised?
You've probably stumbled onto an "invitation" type of camp. NCAA rules require that all camps be open to "any and all" and can only be restricted by number of participants and age level. However, it's not against the rules to open registration for a camp without advertising it. These tend to end up being smaller camps of very skilled athletes. If you find yourself in this situation there is nothing stopping you from registering (NCAA rules!) just realize what you are signing up for and the potential level of play. First and foremost, it can become a safety issue very quickly.
3. Set yourself up to be successful.
If you are attending a camp with hopes of being seen it may be smart to contact the program who's camp you are attending with a brief e-mail that includes your skills video 1-2 weeks before the camp. If the camp will be broken down into groups, colleges will organize these by grouping together athletes they know can play at the same level and then by age. There's not an exact science to it especially with larger camps.
If you do plan to send an e-mail KEEP IT BRIEF! Attach your video and your player profile but keep the body of the e-mail itself very brief. Let them know you are attending camp and on which day or offering, your name, your grad year, your club team, coach name and information, and your position. That's it. There is no promise they will view your e-mail or be able to watch your video but at least you tired.
Next, do your research on the school. If you are able to chat with the camp staff you will want to have something to talk about especially if asked what you like about that particular college.
If you are interested in touring a campus be proactive and contact the admissions department yourself. Unless you have been "invited" to attend or for a full visit do not plan on the coaching staff to set up this up for you. In some causes they can't due to NCAA rules and in other cases it's just not something they have the time to do. Be proactive!
Talk to friends and teammates about camps they have attended, especially if they've been to one you're attending! Questions like, how was the camp run? What was their favorite part? How many campers were there? What can you expect from the day? If they talked to any of the staff, what questions did they ask and what did they talk about? Even things like was it hard to find parking? How long did it take to sign in? Was the facility hard to find? All of these things can be really helpful in making your experience a positive, productive one.
4. Manage Your Expectations!
It can be hard to understand exactly what you are getting into unless you have been to that specific college's camp before. No two colleges do things the same. Before you register think about your goals and assess if what you're registering for will help you achieve them.
Be okay with making mistakes and being a little uncomfortable. Hopefully, you will try new things at camp! Sometimes they can be different or challenging but everyone is there to learn, try your best and maintain a positive attitude. The worst thing you can do at camp is getting mad, defeated, or negative.
Go in knowing that being "discovered" at a camp can be tough. It happens! But it is not a given especially when you are attending large camps. Lots of campers can mean shorter times at stations working with coaches or shorter games making it hard for coaches to really identify new potential recruits. Smaller camps, camps over multiple days, or academies may provide more success.
Going into any camp with an understanding of what it is and clear expectations can help ensure you have an amazing experience. Enjoy the opportunity! Go have fun!