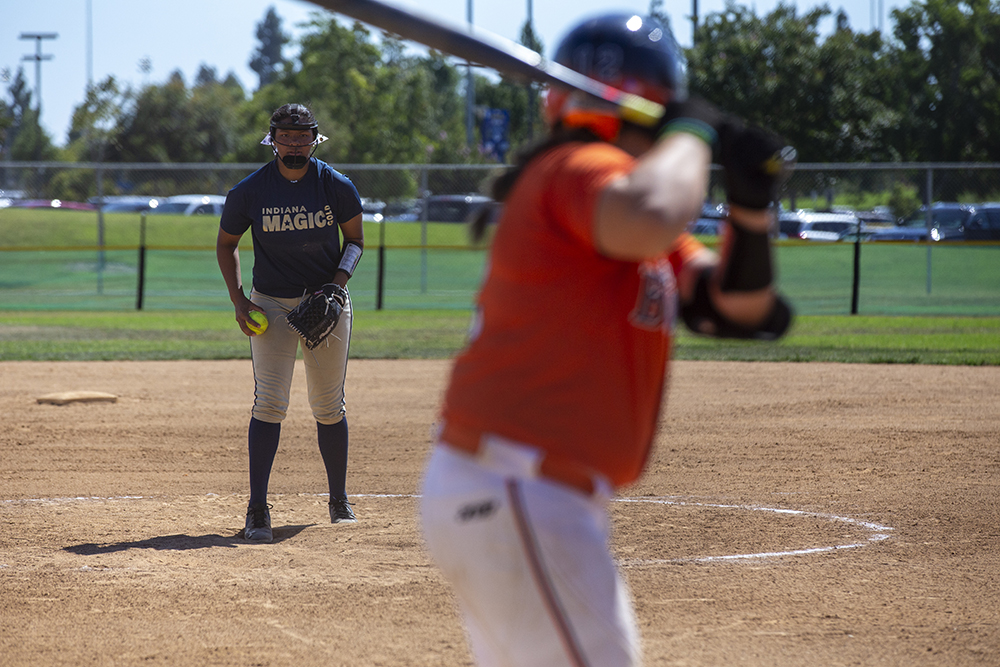 Indiana Magic's, Briana Bower, stood across from Northwest Bullets' pinch hitter, Hailey Paull, ahead in a 1-2 count. The delivery came, Paull swung and missed, and Bower had done it! She'd thrown a perfect game in the opening matchup of PGF play.

We don't think there are records kept on how many perfect games have been thrown on such a stage but we're comfortable assuming it's not all that common.

"It was our second time … playing in a PGF tournament so I knew the first game I had to have my "A" game and pitch my guts out," said Bower. "I didn't know I threw a perfect game [until] one of the field umpires asked me for the ball, signed it and wrote perfect game on it! But it felt great to accomplish that since it was my first perfect game I've thrown playing for the Magic."

And what a game Bower had just thrown to advance her team onto the next round of the winners' bracket. In seven innings of work, Bower struck out 15 Bullet batters on just 84 pitches; 64 of which were thrown for strikes.

Not even her father and the Magic's first base coach, Lysle Bower, recognized what was brewing until the later innings.

"I didn't realize it until the end of the fifth inning," he said. "Up until then I was thinking to myself, 'This game is moving along fast!'"  

That could be in part to Bower's focus and presence in the circle. If you ever get to watch her throw it's hard to miss and easy to be impressed by her calm nature and maturity when toeing the rubber. Something her father also admires about his daughter.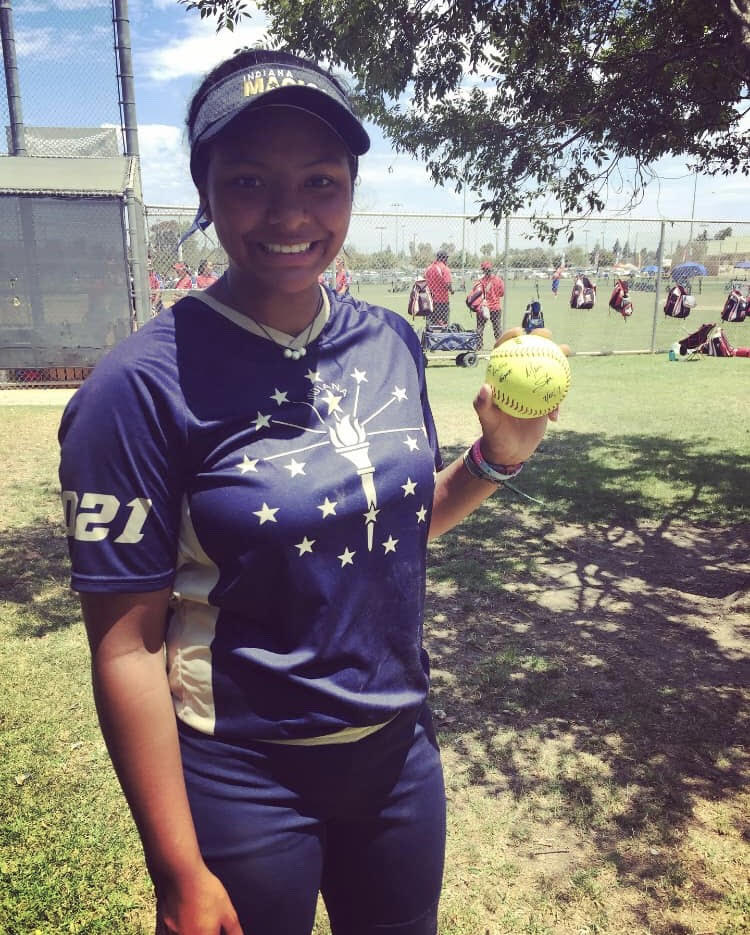 "The best part of watching her pitch is her calm demeanor, her poise and how effortlessly she throws the ball," he said. "She just doesn't let things get to her. She could be winning the game or losing the game and you get the same expression." 
This type of domination in the circle isn't something new to Bower, she's thrown no hitters and perfect games before while also recently led her Huntley High School team to their first state title in school history. But there's something about PGF that is just different.
"My experience at PGF is definitely an eye opener," she said. "You're playing the best of the best around the country and it makes you want to work even harder. It also is a lot of fun because usually there isn't a "slaughter" happening. It's a close, intense game which keeps you, the parents and especially the coaches involved."
It's due to that level of talent and intensity that surges through every PGF matchup that makes accomplishing such a feat even more impressive. And yet again, it's something that Bower made look almost easy.

"There's definitely a point when you're getting to face the batters two to three times around and they know what you have so you have to do your best to outsmart the batter," she said. "You also have to deal with the heat and throwing pitch after pitch, sometimes that gets hard but you have to push through it. Kudos to the batters throughout that game that fouled off pitch after pitch. It got my adrenaline going knowing that I needed to use more of my legs to throw it past them."

This maturity and mind for her craft coupled with her undeniable talent is sure to make her a sought after recruit when the calendar flips to September 1st and the 2021 can permissibly be contact by college coaches. Stay on the lookout for Bower and what she does next!