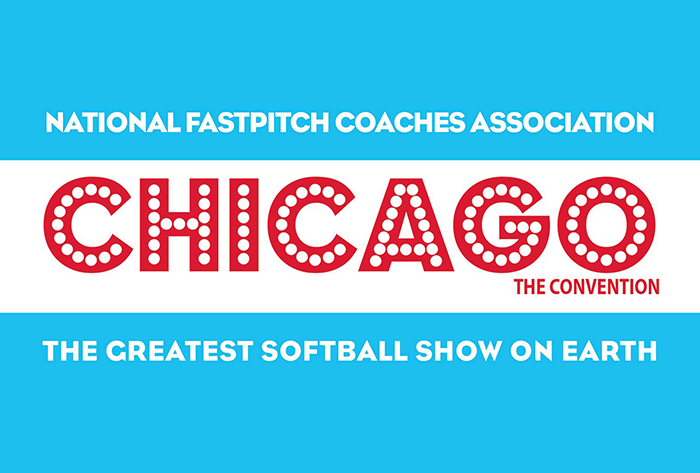 This week, NFCA hosts it's annual convention that brings together coaches from all levels of the game! This year, the convention will be held in Chicago and is already off and running! Fastpitch News will be there and we are excited to meet new faces and see old friends!
Michael Kyllo-Kittleson will be in attendance Wednesday the 5th – Saturday the 8th and would love to meet anyone there! Please reach out to let her know if you're around. Also, please send any questions you have may about the happenings of convention for Michael to look into and cover. E-mail: mkyllokittleson@fastpitchnews.com
Some of the sessions we are particularly excited for are:
– "Arm Health/Care – A Softball Player turned Surgeon's Perspective" – Dr. Kellie Middleton (Hospital for Special Surgery)
– "Preventing & Protecting the Coach from Gender Bias and Student-Athlete Complaints" – Tom Newkirk, Jill Zwagerman (Newkirk Zwagerman Law Firm) & Jacquie Joseph (Michigan State)
– "Using Technology to Enhance your Players & Program" Presented by Diamond Kinetics- Jennifer Patrick-Swift (North Carolina State
– "Protecting the Mental Health of the Student-Athlete" presented by USSSA
It should be a great week with youth and college coaches alike!
Events and Other Information:
Schedule of Events: https://bit.ly/2QcDk2A
Speakers: https://bit.ly/2RrNpVH
Vendors: https://bit.ly/2E9ZXy5