Core Training
Recruiting Tips: 5 Questions a College Coach Might Ask- Part 2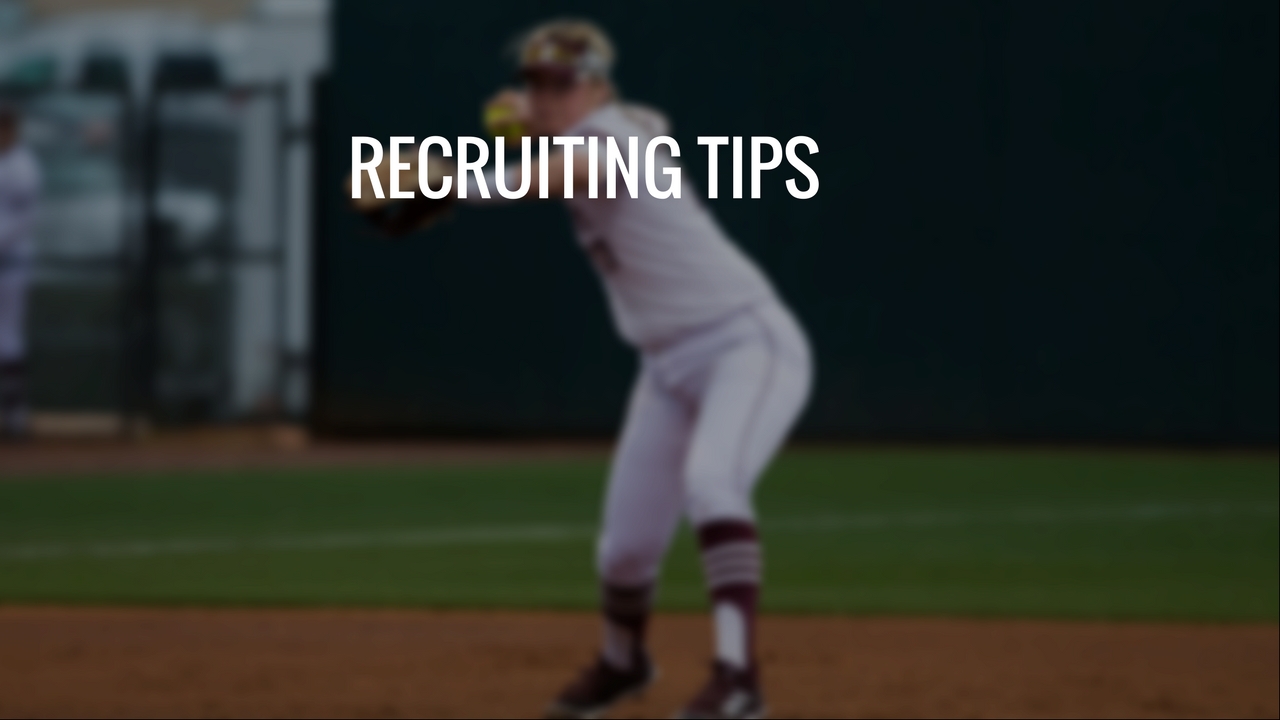 Being prepared is the best advice for talking to a college coach. Let them know by having well thought out answers, that you are serious about playing at the next level and have thought about it before. Keep the conversation going, be polite, and have confidence. A coach is making that connection to help get to know you better as a person and player. If a college coach is contacting you, there's a chance you've already caught their eye in a way they think would benefit their team. Here are some more sample questions a college coach might ask and tips on answering them:
What is your relationship with your current coach?
Your relationship with your current coach may be a deciding factor for a college looking to recruit you. This player-coach relationship is a good indication of how coachable you are and your overall attitude. Usually, if a college contacts a high school coach and there is hesitation from the high school coach, the college will back off. There's nothing worse, especially in a team environment than an athlete who is difficult to coach. Also, it is not uncommon for a college coach to reach out and have a conversation with your current high school coach before even attempting to contact you personally. A proper recommendation and positive comments from your current coach can go a long way.
What are you looking for in a college and a softball program?
An athlete looking to play at a higher level needs to make sure to have a list of things they're looking to get out of a college experience. Factors of the University to consider may be tuition, majors, location, religion-based, and overall culture of the school. As for a softball program, consider playing time, potential open positions, team culture, and coaching style. It is important to recognize that if college softball didn't work out, would you still be happy at this school? It is your home for four years and where you'll make a majority of your lifelong memories and friends. Don't compromise yourself and sacrifice a value you hold important to go to a school you think is right. Don't settle, make sure you put a lot of thought into making the right decision for yourself.
Who is supporting/helping you with this decision?
A lot of the time, we on FPN ask athletes in interviews, "who influenced you to play softball?" This is a common yet personal conversation that shows a coach another level to you as a softball player. Whatever/whoever the driving force is in your life is the key to your success. If a coach asks you who's helping you make these decisions, they're interested in building a relationship with you and those close to you. Pick a small number of people that have helped you make important decisions in your life to assist in talking out the process of picking a college. The less opinion from outsiders the better, even getting an opinion from a stranger willing to lend a listening ear might help you in making a rational decision.
What do you like to do outside of softball?
In another attempt to get to know an athlete on a personal level, coaches like to know what your interests outside of the sport are. At the beginning of each year, teams engage in team bonding to build team chemistry and unite the team before the season. Knowing what kind of activities you enjoy, can help a coach see you're well-rounded as an athlete. Be honest and unique instead of saying you like to "hang out with friends," give a more specific and personal response. Whether you're involved in something like an outdoor club, spend your spare time painting, or like to read a good book on the beach- be yourself.
Do you have any questions?
This is every coaches final question for their recruits. Opening the dialogue and giving the student-athlete the floor can allow you to make the most your time with the coach you're talking to. Come in with a few personal questions you have for the coach or have a set of generic ones. These questions will help you make your decision adequately after you get a chance to sit down, compare, and reflect on the schools that have chosen to offer you an athletic scholarship. A couple of sample questions to consider:
Where do you see me fitting into the program not only this year but in the years to come?
How many roster spots are available my graduation year/what are my chances of obtaining a starting spot?
How do you academically support your athletes? (tutors, study hall, staff, class load, etc.)
Are Professors in my potential major usually understanding about missing classes for a sport?
Am I required to stay in town during the summer to train?
Can I have a job during the off-season?