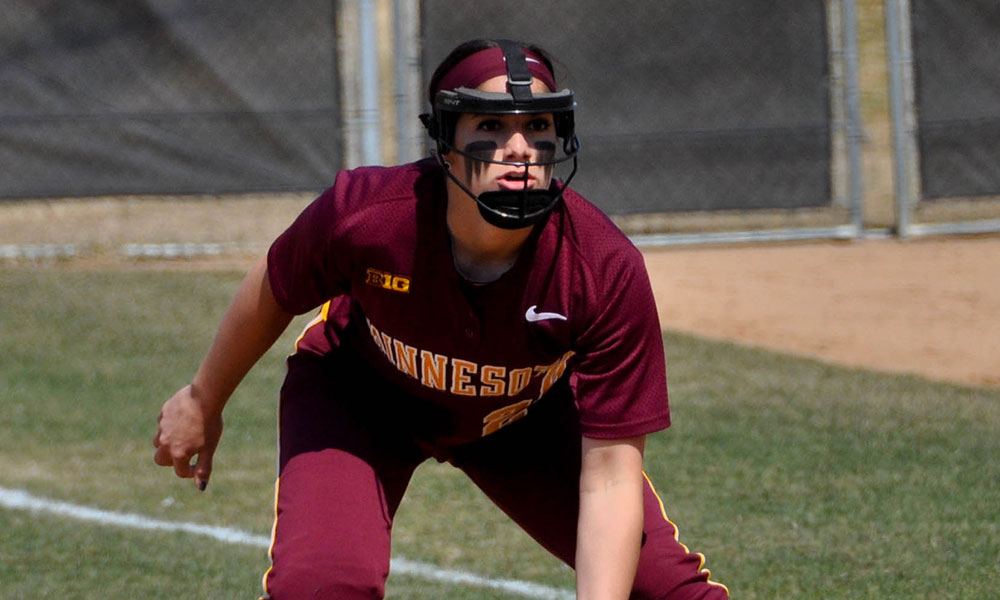 Another DI college softball pitcher took a line drive off the head last weekend. The video footage has been circling social media like wildfire this week, creating a buzz among the softball community at all age levels. "Why wasn't she wearing a mask?" was a common question asked by curious parents who have daughters in the younger age groups. What people fail to understand is that face masks were only introduced to our game not even a decade ago. My generation was one of the first to incorporate the batting helmet cage into the game. I remember being a 12-year-old going to watch college games at Minnesota and none of the offensive players back then wore a cage on their helmet. I remember thinking it made the helmets look goofy and naked without the cage. The same thing could be said today by younger pitchers who tune in to watch college games and the majority of the pitchers aren't wearing a mask. This won't be the case for long.
The face mask has taken the softball world by storm. If you showed up to a 10U softball tournament, don't be surprised if every single kid on the infield is playing with a face mask on. Many softball associations are making facemasks a requirement based on age levels. Some coaches make it a team rule of their own. Some players enjoy playing with them on while others would prefer not to. Below is a list of positives and negatives that facemasks bring to the game of softball.
Positives
Safety – facemasks allow the athletes face to be protected from facial contact
Fearless – when athletes feel safe, they may be willing to try and exert more
If athletes start wearing a facemask young, they will get used to wearing it faster than if they started wearing a mask at an older age
Negatives
Distraction – if the size isn't right the mask will move around and distract the athlete
Sight impairment – again if the mask moves, it may block the athlete's sight
Instills fear – masks are worn for protection, this may become the athlete's main thought
It's only a matter of time before facemasks take over the college game. Today at the college level, face masks are commonly worn by pitchers and corner infielders. These are the fielders who are closest to the batter. With the recent improvements in bat technology, it's better to be safe than sorry. Current college pitchers likely won't be wearing masks because they weren't around when they were growing up. Pitchers who choose not to wear one shouldn't be criticized or judged because they are playing the game the way they were taught growing up. Getting hit is part of the game, whether you are wearing a facemask or not.