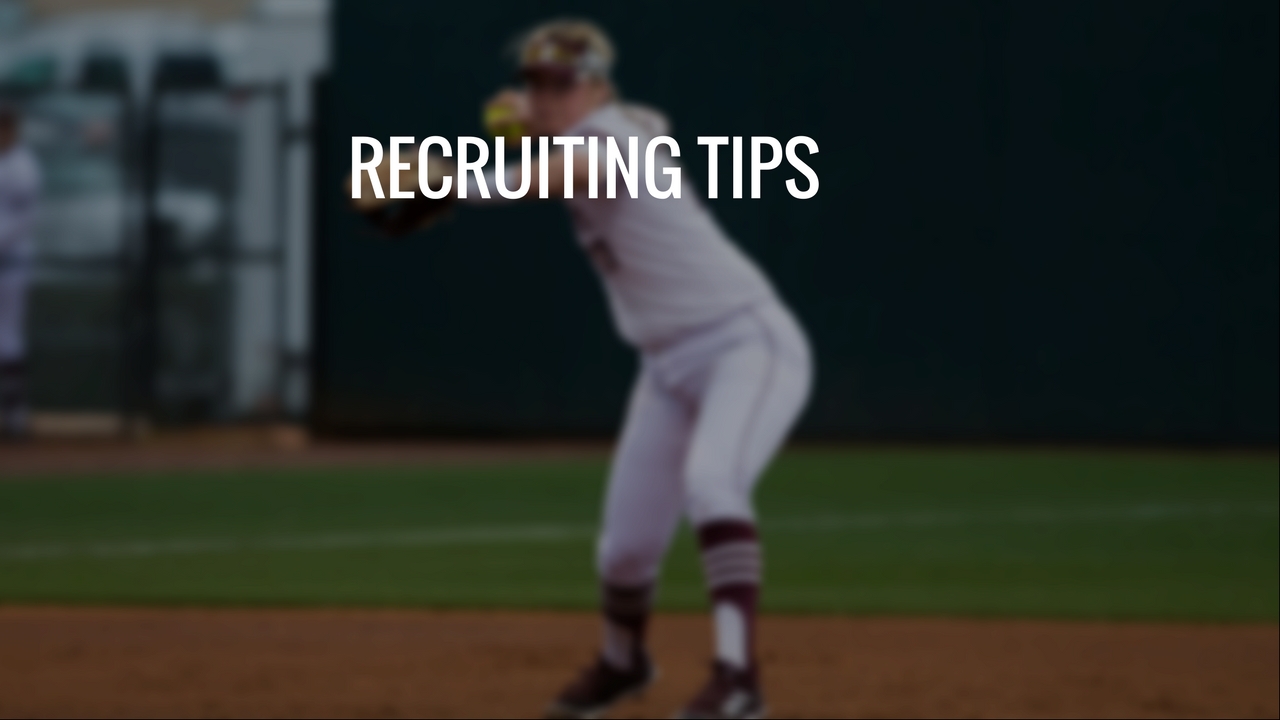 Getting recruited isn't the most straightforward process for an athlete to get through. A low number of high school athletes go on to play a college sport, with an even smaller number that get recruited/scholarships, we are here to help ease the pain with some tips. Hopefully, if done correctly, we can help guide you in the direction of getting recruited.
Learn the Book
Taking control of charting the book shows you're not afraid to help the team and coach when they have other responsibilities to attend to. It is an excellent tool to get yourself involved in the game if you're sitting out and gives you the basic knowledge of the game. If you're able to assist with the book, it makes you a more valuable aspect of the team and can help you in the future if you decide to coach or assist in your sport.
Educate Yourself in Softball, School, and Recruiting
The more you know, the better. Number one way to get into playing college athletics at a high level is to make yourself eligible for academic scholarships.
Number two is to know the game of recruiting. Know the rules and provide yourself with as much background knowledge as possible. Not just about recruiting in general, but also what the schools you are looking to attend potentially are looking for or what their approach is. Make sure to reach out to anybody that's been through the recruiting process and see what types of experiences they've had that might benefit you as a recruit today.
Stay in Shape
One of the significant adjustments that come with playing softball in college is the level of play. The transition from high school to college softball is something any athlete has to get ready for. Not only is the level of play intensified, but the training and demand also increase as well. There are going to be athletes that you compete with your first year that have played for years at the college level and know the demand it requires to become successful. Coming in like you're ready to play on your first day gives you a better chance at success. Even if you aren't an athlete an excellent way to keep yourself healthy and avoiding that "freshman 15" is to start a regular workout routine.
Contact Coaches about Tournaments
Every off-season, there are a lot of club and travel tournaments. After a college coach's season is done, they're looking forward to the next year and the potential for new players on the team where they see fit. If you are attending a tournament with your club or travel team, let your potential coaches know or ask which ones they are looking at attending to give yourself that advantage. This gives you an opportunity as a player to shine in a different environment than your typical high school league, showcasing your consistency at producing for your team. Even if the coach does not attend the tournament, there is also the option to send them your tournament results to highlight your accomplishments for the weekend. Anything to help boost your softball profile is always a good idea.
Find out what the F7 Fastpitch Tournaments are all about! Link 🔗 in bio pic.twitter.com/RamRgJwr9D

— F7 Softball (@F7Softball) April 5, 2018