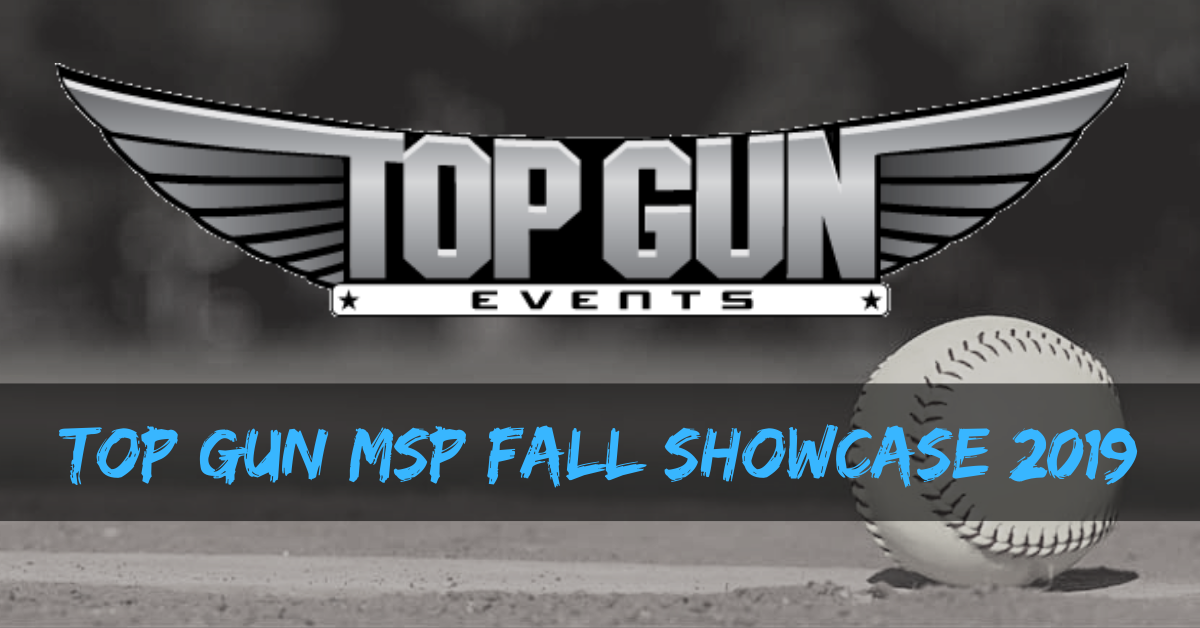 Another big event getting underway this weekend is the Top Gun MSP Fall Showcase! Tons of teams across the 14, 16, and 18U age group. Let's take a look at some 16U and 18U teams to watch for this weekend.
MN Bombers and MN Bombers Acketz
Formerly the Minnesota Sting, the Bombers are competing for the first time under "Bomber Nation". It will be great to see how they perform, especially the team lead by head coach, Tony Acketz. Acketz is a talented coach with a long resume of success, he is normally able to out a well-coached, competitive team at any point.
Select Fastpitch 15U
The Select program is strong both regionally with some of their teams climbing to national acclaim. They are a well-coached, tight knit organization that always seems to perform well while being extremely competitive across the board. Keep an eye on Sarah Proberts (2022, P/OF), Jasmine Brixius (2022, MIF/OF), and Taylor Cruse (2023, P/UTL) among others.
Wasco Diamonds WM
Another program that is highly competitive regionally with a long history of success, we are excited to see the Wasco Diamonds compete this weekend. Especially against teams like the Select and MN Bombers who are in the same pool. Cara Cruthers (2022) is one to keep your eyes peeled for.
Vision
A newer program that has enjoyed their fair share of successes, Vision 16U Gold has a shot to make a deep run at this event. Espeically keep an eye on Carson Griggs (2021, OF), Cailin Massey (2021, RHP/SS/OF), and Grace Boatright (2022, 3B).
Nebraska Gold Boyer
Competing this past summer season as a 13U, Coach Boyer's squad had a success while also facing and gaining experience against some of the countries best. With another year under their belts, keep a close eye on them this fall and upcoming summer season as they have pieces to make them dangerous.
Tulsa Elite NWA
Is another team with a number of talented pieces, they are aging up from 14U so this weekend will provide a great look into where they are at right now. Players to keep tabs on include Ella Beeman (2023, P/1B), Audrey Lacina (2023, C/MI/UTL), and Kiki Pickens (2023, P/1B) who have made making the rounds on the camp circut at some Power 5's this fall.
Select 18U
Head coach, Eric Jones' 18U Select team is coming off a runner-up finish at PGF Platinum nationals this past summer and this team is loaded. Kelee Mortimer (2020, Mizzou), Maddie Snider (2021, Mizzou), Kasey Hamilton (2021, Kansas), Jessica Garica (2020, Wichita State), Grace Banes (2020, Iowa), and Chantice Phillips (2020, Mizzou) make up just some of this Select team's roster. They are well coached, experienced, and fun to watch.
Wichita Mustangs
The Mustangs are another team with a ton of committed talent and a long history of success both regionally and nationally. Abby Gordon (2020, Arkansas), Elle Eck (2020, Stanford), Andie Edwards (2020, ULM), Tatum Long (2020, WSU), and Sophia Buzard (2020, KU) are just a few of the committed athletes with a number of other (both committed and uncommitted) rounding out the roster.
KC Peppers Wallace / Top Gun Academy Angels and Gold
Hugely success regionally, the Peppers and Top Gun programs have a strong history of turns out well-rounded and talented athletes for all levels of collegiate play. They are always well-coached and competitive. It will be worthwhile following how they place among this field.
TELL US ABOUT YOUR TEAM!
Help us learn more about your squad and the talented athletes on your roster! Do you have a GameChanger profile? E-mail us some information at mkyllokittleson@fastpitchnews.com