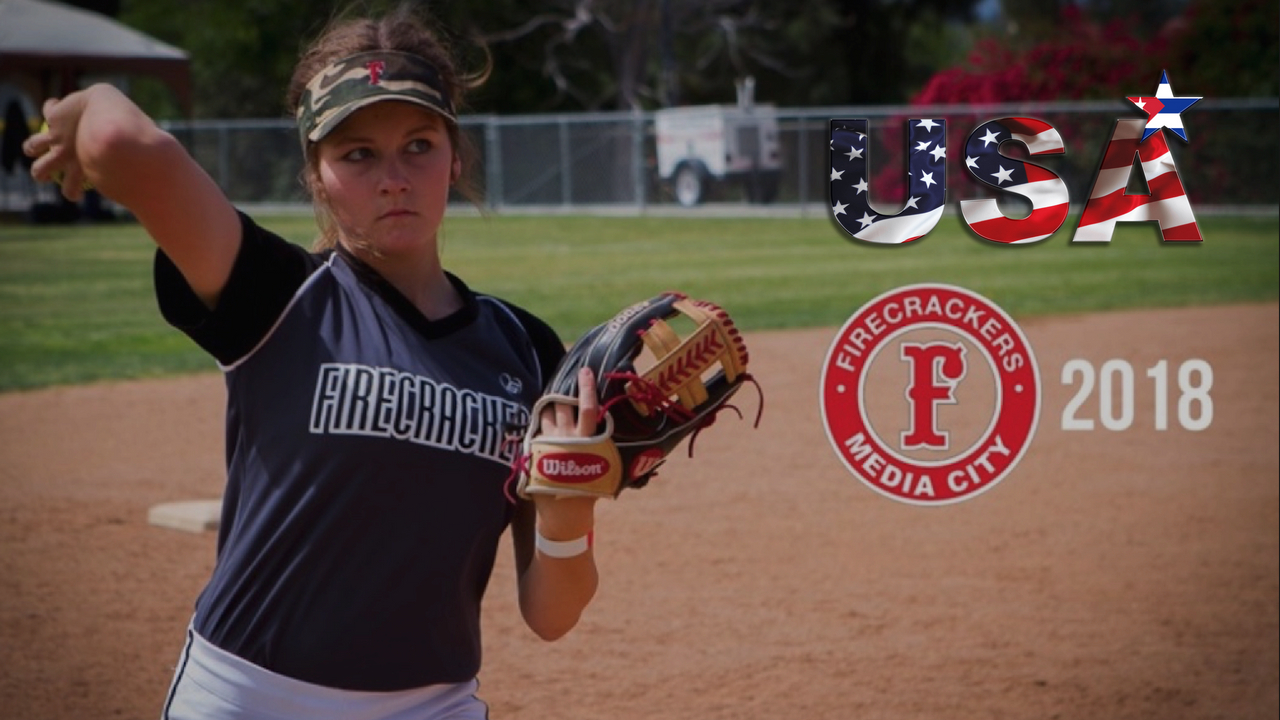 On Tuesday, July 10th, 12 elite USA softball players will travel 2,297 miles across the country from Los Angeles, California to Havana, Cuba. This 18U team will be embarking on a once-in-a-lifetime experience to represent the United States and play against the National Cuban Team. The USA team will play six games against the Cuban Junior Olympic team, National Olympic Team, and other regional teams. Besides playing games, the team will have one day of cultural exploring in old Havana and one day to relax at one of the best beaches in the Caribbean, Varadero Beach.
"The beautiful part is, expect the unexpected," said Coach Manny Travieso. "Those girls will want to win, but I have played against Cuban baseball players in the past, and they are very sneaky. They find a way to win."
Coach Travieso, who is in his second year of bringing softball players to Cuba, has selected his top athletes from a mixture of the 16U and 18U age groups for the weeklong event. Last year, the event was only open to the Firecrackers organization. The Firecrackers made history as the first-ever travel softball organization to play in Havana, Cuba against the National Cuban Olympic team. This year, this event was opened to the entire travel softball community. However, to participate, every athlete applying was required to have at least a 3.5 GPA. "Most of our girls are from California this year, and we have two returning players", Travieso said. Those two returning players are infielders Lilly Travieso and Tollen Lockett.
Lilly Travieso started playing softball after being introduced to baseball by her dad at the age of five. "My family and parents inspired me to play softball," Lilly states. She was surrounded by a baseball/softball family growing up with her dad playing in Puerto Rico himself and her mom playing high school softball. Lilly has been continuing to play travel ball since 10U and took a slight favor to softball over her other extra-curricular activity, volleyball. Lilly went 4/9 in Cuba last year and hit .488 in the fall. She has gotten three offers from colleges on the West Coast and is looking forward to picking one of her favorite schools to attend. She's received multiple honors such as MVP in the first game in Cuba after going 3-3 at the plate. Lilly was awarded a Golden Glove in her high school season as well as in travel ball last year. She has also received high honors since the sixth grade and is a part of the National Honor Society.
"I'm looking forward to playing the Cuban teams again. I am super lucky I was selected to go a second time, and it's an experience I will never forget. My favorite part of the trip is when we combine the USA and Cuban teams and play. Since we have a different culture, we communicate through the way of the game, get to meet the other teams, and see how different countries approach the game."
Tollen Lockett, a shortstop and utility player, bat .475 in her high school season. She's extremely interested in attending the University of Northern Iowa to study Sports Medicine and is very excited to return to Cuba and play softball.
"My last experience taught me so much" Locket explains. "It built me as a player and as a person. On the plane ride home, I left with a completely different mindset: NO EXCUSES!! Attitude is the most important thing on and off the field! The girls I met in Cuba had holes in their cleats, broken gloves, only two helmets to share, and yet they played their hearts out. No one can control the amount of heart and soul you put into the game except you."
Coach Travieso presented the idea to travel to Cuba again this year to Tony Rico, the head of the Firecrackers Organization. Rico agreed to allow Coach Travieso to open the tryout up to different travel ball teams this year.
"Most of the girls don't know each other, but they have a chat group and have been communicating since day one," Coach said. "They are all so excited and have been talking every day. They even have a countdown to travel day."
"I'm excited to return to the team with different coaches and players to learn even more!" says Lockett.