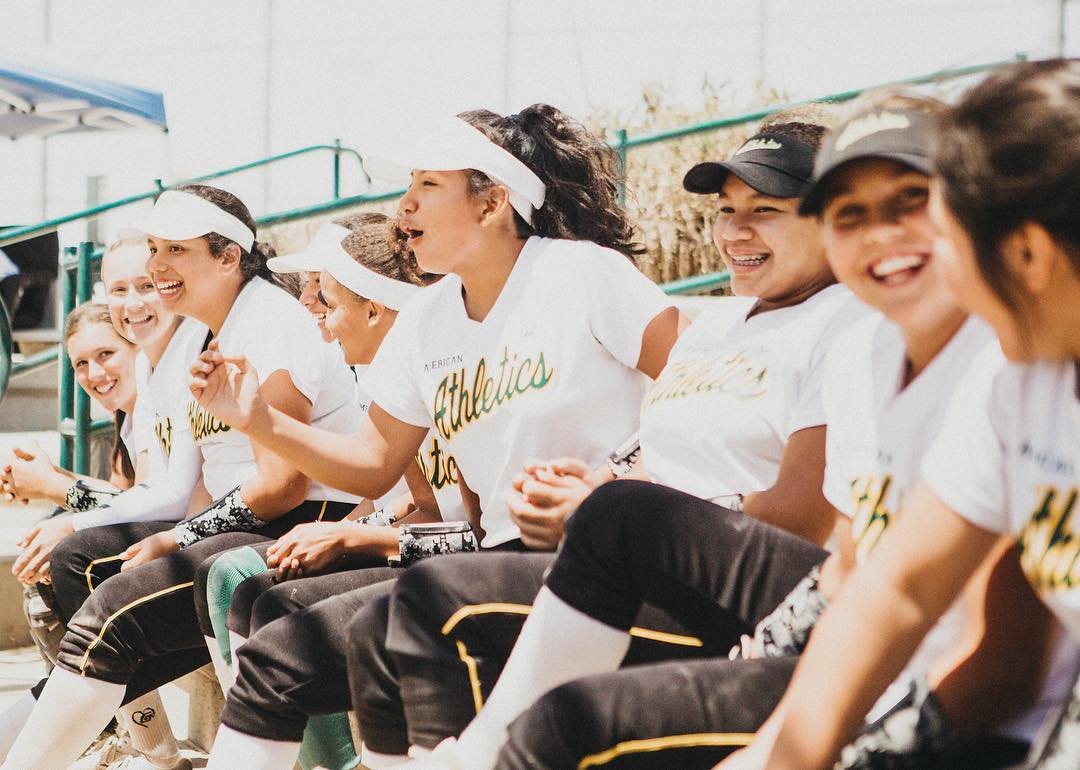 Inspired by a recent post viewed on one of the Fastpitch Facebook groups I follow, a question was raised about different activities and strategies for team bonding activities in between games over the concern of cliques and other players being potentially left out. Here are some quick tips on how to navigate those situations:

1. Eat!
Food is a universal say to bring people together! And during long tournament days it is so important to make sure athletes are eating enough and eating correctly. Plan a small potluck, order sandwiches, bring food and have a collective team lunch. Not only is this a great way to bring the team together, it is a great way to regulate the type of food athletes are consuming (e.g. fruit and vegetables over candy and chips).

2. Low Energy Games
There are tons of activities your team can to do together that keeps everyone engaged while also conserving energy in a nice shady spot. Here are a few ideas:

– Bags/Cornhole/Whatever else you may call it! If you have a handy person in your life, you can also pretty easily make your own set!
– Yard Golf
– Giant Jenga
– "Killer Frog"
– Card games! Card games seem to be fading, bring them back! Here's some of our favorites: Exploding Kittens and Phase 10.

3. Collective Down Time
Youth athletes should not always "need" to be entertained! If you would like your team to stay together but don't want to be in charge of entertaining them then simply find an area everyone can be together and let them do their thing. That is okay! If you want, institute a no texting/phone policy so they interact with each other. This is a good way for the team to be together and interact with each other while not needing a structured activity; it's good for them sometimes!

4. Read/Learn Your Team's Energy and Needs
Last, but definitely not least, it is so important for you to learn about your players needs and personalities when it comes to "down time". Have open communication with your athletes; learn who the "introverts" and "extroverts" are on the team; take time to understand the athletes who seek their alone/quiet time to recharge; work to know the difference between players "being left out" and players taking personal time to recharge.

Also, work to figure out what how much "together" time is good for your specific team. Sometimes, being together 100% of the time isn't healthy or productive for a group. Some time apart can actually be more productive and positive when it comes to take the field together.