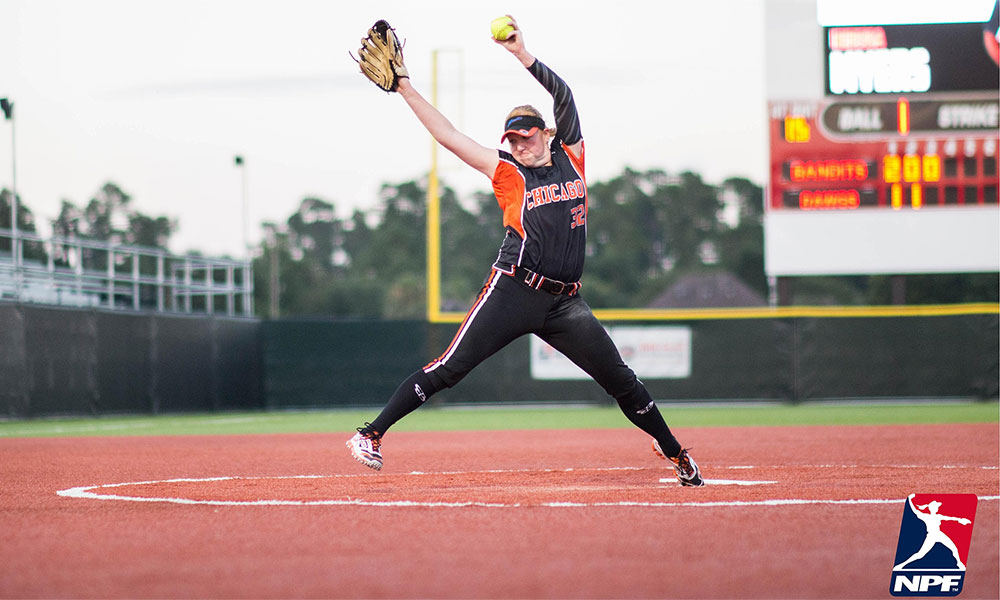 Nashville, TN–  National Pro Fastpitch released its 2017 season schedule today. The schedule was assembled during the League's annual winter meetings that took place in Nashville this week. The five affiliate team administrative staffs of the Akron Racers, Chicago Bandits, Scrap Yard Dawgs, Texas Charge and USSSA Pride, all took part.
The teams of the NPF will play a combined 115 game regular season which breaks down to a 48 game schedule per team. The 2017 season will begin on June 1, with a three game series slated at The Ballpark at Rosemont featuring the Akron Racers at host, Chicago Bandits. The remaining three teams of Scrap Yard Dawgs, Texas Charge and USSSA Pride will open the following weekend beginning June 8.
The regular season will conclude on August 13 followed by the NPF Championship Series. Series location and exact dates have not yet been announced.
The NPF winter meetings serve a variety of functions in addition to scheduling, including policy and rule discussions, overall league evaluations and goals moving forward. For more information and particular team schedule breakdowns, visit individual team websites.
To see the full 2017 NPF Schedule, click here