International & NPF
"Bubba" shatters records, USA goes back-to-back at WBSC Jr. World Championship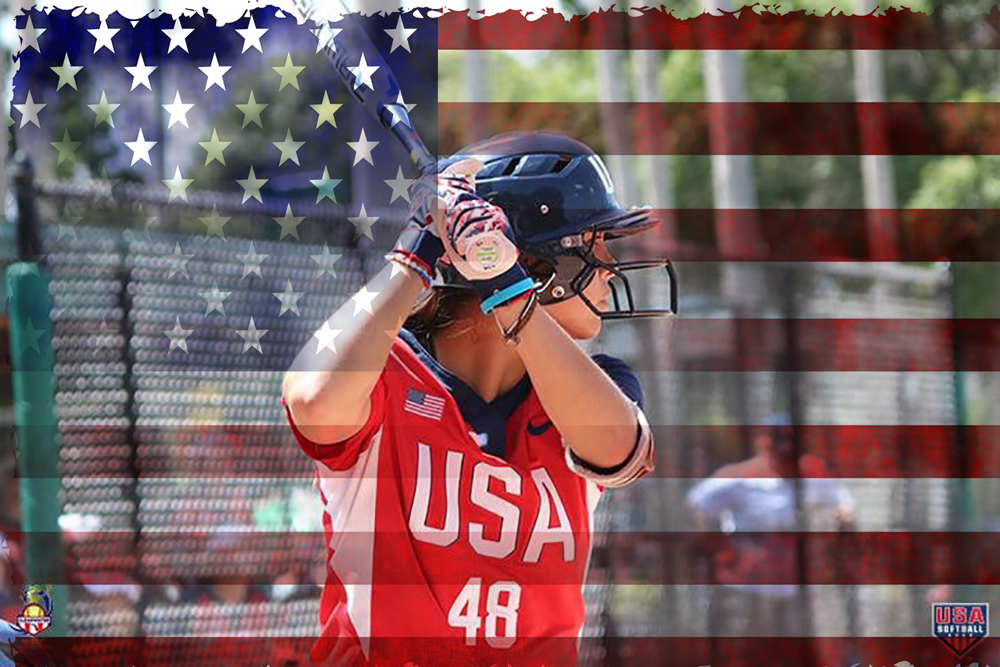 There are records that are meant to be broken and then there are records that are meant to be shattered.
Madilyn "Bubba" Nickles stepped to the plate in the top of the first inning against Japan in the gold medal game of the 2017 World Baseball Softball Confederation Jr. World Championship on Sunday afternoon and inked her name in the record books with one swing. Nickles, connected on the first pitch she saw and bounced it off the light pole beyond the left centerfield fence. The three-run blast set the all-time tournament record for home runs (6), tied the record for runs batted in (27) and propelled the United States to a 13-4 win.
By the end of the game, the shortstop from California was 4-for-5 with a single, two doubles, a home run and six RBI. She also made the final defensive play of the game.
"That's a special one right there," said USA JWNT head coach Laura Berg. "Bubba Nickles is a special one. She's obviously got international experience, playing in a tough conference at UCLA helps with her experience as well. Sometimes I just wanted to go up and check her pulse to see because in big moments she was just nice and calm and relaxed."
Former UCLA Bruin and two-time Olympic Gold Medalist Stacey Nuveman set the home run record with five back in 1995, three years before Nickles was even born. Arizona's Alyssa Palomino tied the record in 2015 and set the RBI record with 27.
"My goal was just to get a gold medal with my team," said a giggling Nickles. "I just think it's really cool that hard work kinda pays off and it's really awesome to be back here for the second time and winning a second gold medal."
In addition to the homers and RBIs, Nickles finished the 2017 tournament with a .690 batting average. She was 20-for-29 at the plate with 10 runs scored and eight doubles. Her slugging percentage was 1.586 and her on base percentage was .688. Two years ago in this tournament, she hit .400 (10-for-25) with a double, a triple, a home run and 10 RBIs. Her on base percentage was .516 and her slugging was .640.
"I think it really helped me be more confident and it definitely helped me be more prepared and know what's coming," she said about playing in this tournament before. "I was the only one of the team with international experience and I just told the team that it's the same game. Even though they are from a different country doesn't mean they are any better than us or they play any differently, it's the just the same game."
Once the game ended and the medal was placed around her neck, the moment became bigger than just the WBSC Jr. World Championship. This is the moment when softball begins its journey back to the Olympic stage, where Nickles hopes to be in three years.
"This is a huge milestone and I'm so excited to see how much further we go in softball. I really feel like this is going to motivate so many more girls in the U.S. to really push towards playing international so they can play in the 2020 Olympics and beyond. It was really awesome being able to play a sport that I've been playing since I was little and know that my love for the game is all across the world."