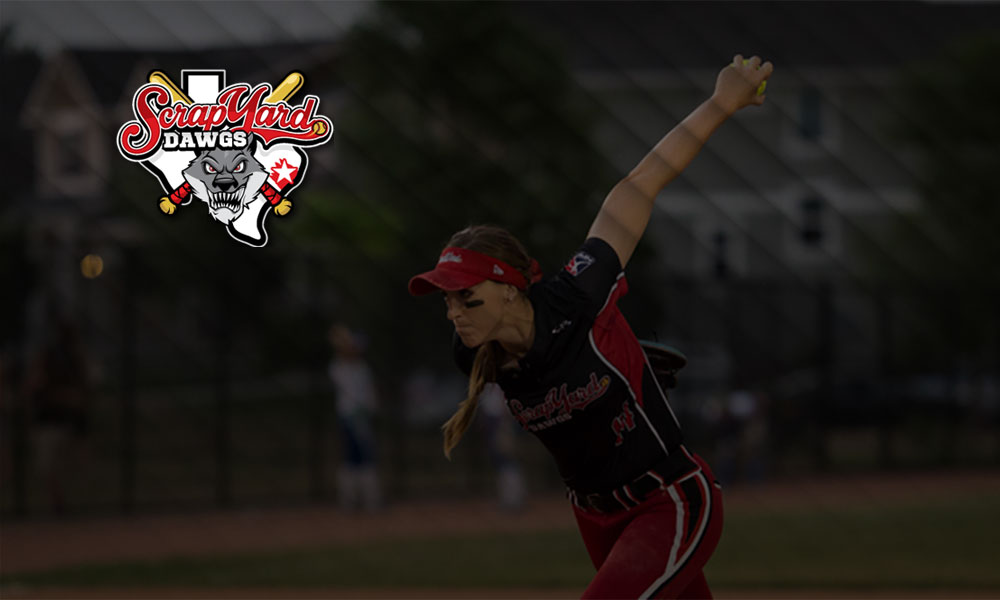 The field of four teams is set for the 2017 National Pro Fastpitch Championship Series. With a down-to-the-wire clinch, and only one regular season game remaining, the Akron Racers became the fourth and final team to secure a spot Saturday night by knocking off the Texas Charge 4-2.
On Sunday the Racers found themselves battling for seeding needing a win and a Chicago Bandits loss to move up to the three seed.  Just like Saturday night, it was designated player Sami Fagan delivering the clutch hit. This time with a walk-off single to centerfield in the bottom of the eighth inning that scored the second baseman Ashley Thomas, when Taylor Gadbois bobbled the ball for Texas (22-28), securing the 2-1 win.
The Racers got the help it needed as the Bandits (25-24) lost to the USSSA Pride 4-2 on Sunday in 8 innings to give the Racers the three seed while the Bandits drop to the four seed and a match-up with the same Pride team that just swept them. The win on Sunday gave the Pride its 40th win of the season ending with a 40-9 record on the season. They also won the regular season title for the
4th straight season
. The Pride will be looking for their first NPF Championship since 2014 as the Pride lost to the Bandits in the last two championships.
For the Bandits to win a third consecutive NPF Championship, they will have to regroup and find the magic they had earlier in the season and last year's NPF Championship Series when the Bandits put it all together and knocked off the Pride.
Akron, the three seed, will play the two seed Scrap Yard Dawgs (31-18) who had the weekend off and are led by Monica Abbott who once again dominated the regular season and showed that she is still the
best pitcher in the sport
. The NPF Championship Series is set to begin on Thursday, August 17.
# 1 USSSA Pride vs. # 4 Chicago Bandits
Game 1 – Thursday, August 17th 6:00 P.M Eastern
Game 2-  Friday, August 18th 9:00 P.M. Eastern
Game 3-  Saturday, August 19th IF Necessary TBD
# 2 Scrap Yard Dawgs vs. # 3 Akron Racers
Game 1- Thursday, August 17th 9:00 P.M. Eastern
Game 2- Friday, August 18th 6:00 P.M. Eastern
Game 3- Saturday, August 19th IF Necessary TBD
NPF Championship
Game 1- Saturday, August 19th 8:00 P.M. Eastern
Game 2- Sunday, August 20th 2:00 P.M. Eastern
Game 3- Sunday, August 20th 5:00 P.M. Eastern *IF Necessary