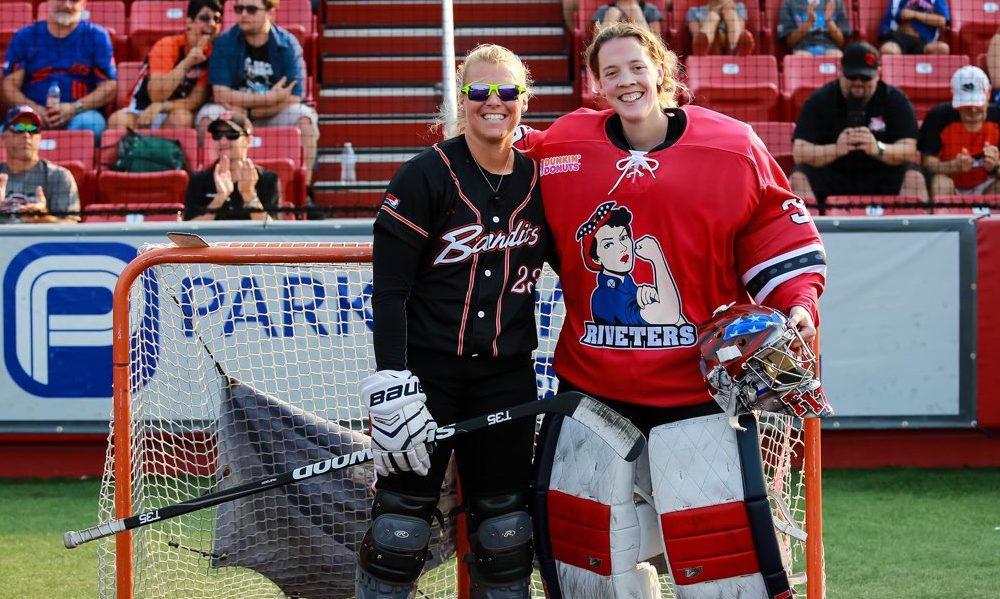 The Chicago Bandits reached a one-year extension with veteran catcher, Kristyn Sandberg, the Bandits announced Friday afternoon.
https://twitter.com/Chicago_Bandits/status/1055922039595458561
Sandberg hit 10 home runs and a team-high 31 RBIs during an All-NPF campaign in 2018. Sandberg began her NPF career as a member of the USSSA Pride and has been the backstop with four separate franchises.
Sandberg signed with the Bandits as a free agent on November 21, 2017 and appeared in 43 regular-season games. The University of Georgia product delivered a standout performance in 2018, including 37 hits and a .727 slugging percentage; both of which ranked among the top three on the club as Sandberg help lead the Bandits to the NPF Championship Series.
Sandberg is set to reach the 300 career games mark during the 2019 season. She currently owns 298 appearances with 43 home runs and 148 RBI.