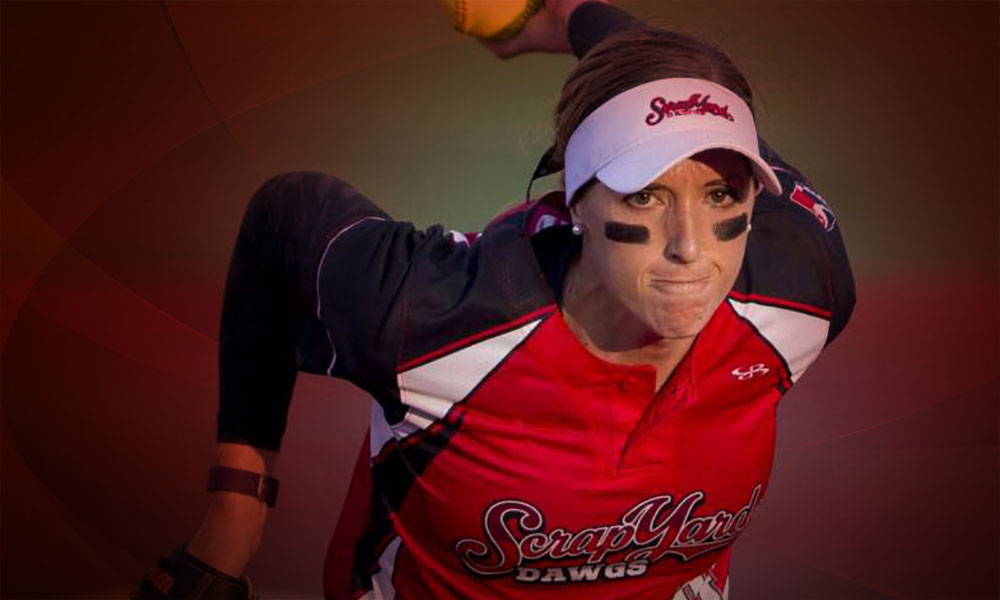 Monica Abbott reminded everyone on Wednesday night in familiar surroundings that she is still the best pitcher in the sport. Abbott threw her 4th career professional no-hitter and the first no-hitter in Scrap Yard Dawgs history, ironically at her old home of The Ballpark at Rosemont, against the Chicago Bandits.
Abbott dominated the Bandits at her old home, striking out 18 batters, and only a walk to Brenna Moss and a hit by pitch to Emily Carosone prevented it from being a perfect game, as the Scrap Yard Dawgs defeated the Bandits 5-0.
The win was Abbott's 15th of the season and the first no-hitter she has throne since her last season as a member of the Bandits on August 3, 2015 against the Pennsylvania Rebellion. It was the second no-hitter in the National Pro Fastpitch League this season, as the Texas Charge's Brittany Mack-Oakes threw no-hitter against Beijing Eagles on July 26.
Abbott played with the Bandits from 2011-2015 winning two NPF Championships in 2011 and 2015. Abbott left the Bandits before start of the 2016 season as Abbott was the first female athlete offered a million dollar contract. It brought Abbott some extra attention as being the face of the league.
Wednesday night was just another reminder of Abbott being the best pitcher in the world. She is having another dominant season in the NPF, leading the league in wins, as well as strikeouts and shutouts. She is also right there for league lead in ERA with her teammate Cheridan Hawkins, although keep in mind Abbott has pitched more than twice the amount of innings then Hawkins has.
Abbott is currently in her 2nd season of a six-year contract with the Scrap Yard Dawgs and there has been speculation that she will pitch for the United States at the 2020 Summer Olympics in Tokyo. Abbott participated in the 2008 Summer Olympics in Beijing.
Abbott was part of the United States team that took the silver medal losing to Japan and Japan's star pitcher Yukiko Ueno in Gold Medal game 3-1.
Abbott did not start the Gold Medal game as Cat Osterman started. Abbott came in relief in the game. Ueno is still going as strong as Abbott is in 2017 as Ueno led Japan to a win over USA at World Cup of Softball in Oklahoma City on July 9. Could we have a Abbott vs Ueno showdown in 2020?
Time will tell on that as we are still three years away from that answer, but in the mean time, Abbott is focused on winning her 4th NPF Championship (2007 with Washington Glory, 2011, 2015 with Bandits) and 1st for the Scrap Yard Dawgs.
The 2017 NPF Championship will be held in Baton Rouge August 17-20.