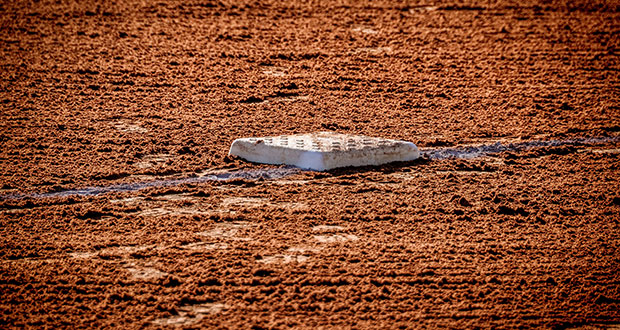 THE WOODLANDS, TX – January 16, 2017 – Scrap Yard Dawgs General Manager Connie May announced today the signing of former Pennsylvania Rebellion players Alisa Goler and Kayla Winkfield. Both players are signing contracts through the 2018 season.
Alisa Goler, a Frankfort, IL native, was first drafted by the Chicago Bandits in the third round of the 2011 NPF Draft from the University of Georgia. In her rookie season, Goler was crowned the 2011 NPF Miken Rookie of the Year and captured the NPF's Worth Home Run Award for most home runs in the league (11). During her 6 seasons in the NPF, Goler averaged a .294 batting average and compiled 209 hits, 136 RBIs, and 31 home runs. During her last season for the Rebellion, Goler led the team in hits (38), runs batted in (17), doubles (9), and total bases (53).
The former Georgia Bulldog completed her career at Georgia ranked first in SEC history and seventh in the National Collegiate Athletic Association (NCAA) with 184 career walks. The three-time All-American finished her collegiate career holding nine UGA records: home runs (58), RBI (236), walks (183), sacrifice flies (tied for first with 12), slugging percentage (.686), walk-to-strikeout ratio (3.54), toughest to strikeout (0.076 strikeouts per-at-bat), multiple home run games (9) and grand slams (4). Goler was also a finalist for the 2011 Senior CLASS Award.
"I am extremely thankful to Connie May and the Scrap Yard Dawgs for the opportunity to continue my professional career. I firmly believe that the staff she has assembled to lead this program is the best there has ever been in the NPF. I'm also excited to be reunited with my former teammate, Monica Abbott. I look forward to being a part of this elite franchise, helping it grow in the right direction, and playing in red and black again!" said Alisa Goler about playing for the Dawgs.
On signing Goler, General Manager Connie May said "Alisa brings a consistency to an already potent offense.  Her experience in the league cannot be measured. She is a class act and brings a passion for the game that is second to none!"
Kayla Winkfield, a former Mississippi State standout, led the rebellion in batting average (.296), slugging percentage (.417), and assists (59) in her rookie season in the NPF. Winkfield closed out her final season with Mississippi State with a .330 batting average, 59 hits, 39 runs scored, 6 triples, 17 stolen bases, and .458 slugging percentage. During her time at Mississippi State, she acquired 146 hits, 58 RBIs, and 187 total bases.
Kayla Winkfield said on signing with the Dawgs, "I am excited and honored to have been given the opportunity to come home to Texas to continue my playing career with a team that is hungry for success. I have always been a competitor and a firm believer that hard work pays off. Last season Scrap Yard showed both of those things in their inaugural season. They are the type of team I know I can thrive with, and I look forward to breaking more barriers with The Scrap Yard Dawgs."
When asked her thoughts on signing Winkfield, May said, "Kayla Winkfield is someone we had on our list for the 2016 draft. She is an incredibly versatile athlete that has proven herself offensively in the league as a rookie. She will bring speed and athleticism to the Dawgs and we are very excited to have her."