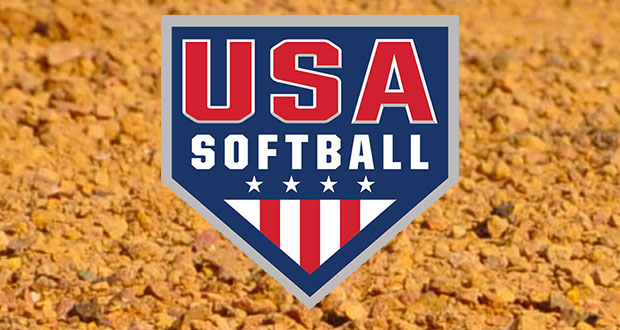 OKLAHOMA CITY –  The USA Softball Women's National Team offense pushed across eight runs in a 12-hit performance as the Red, White and Blue soared to an 8-2 win over Canada.  USA's Delanie Gourley (Lakeside, Calif.) and Ally Carda (Elk Grove, Calif.) performed well in the circle for the U.S., allowing just two runs through seven innings of play.  Also seeing action in the day was the USA Softball Junior Women's National Team (JWNT), who went 1-1 as the JWNT defeated Mexico 11-5 before dropping a 6-5 decision to Australia.
Click here for box scores for all World Cup of Softball XII games
USA JWNT 11, Mexico 5
It was a hitters game in the USA Softball JWNT opening contest as the Red, White and Blue turned 11 hits into 11 runs in an 11-5 win over Mexico.  With the help of a seven-run fourth inning, the JWNT was able to overcome a late-inning push by Mexico en route to the win.
The scoring started early for the U.S.as Hannah Adams (Hoschton, Ga.) led off with a single to centerfield.  Sis Bates (Ceres, Calif.) was hit by a pitch to put another runner on the bases for the JWNT before Alissa Dalton (Cypress, Texas) reached on a fielder's choice as Bates was thrown out at second.  With runners on the corners, Baylee Klingler (Houston, Texas) doubled on a fly ball to centerfield, plating both Adams and Dalton to put the U.S. ahead.  The U.S. defense and starter Natalie Lugo (West Covina, Calif.) kept Mexico off the board in the bottom of the first inning despite a pair of base runners.  With a leadoff single and a walk, a sac bunt, fly out and strikeout kept the U.S. lead at 2-0.