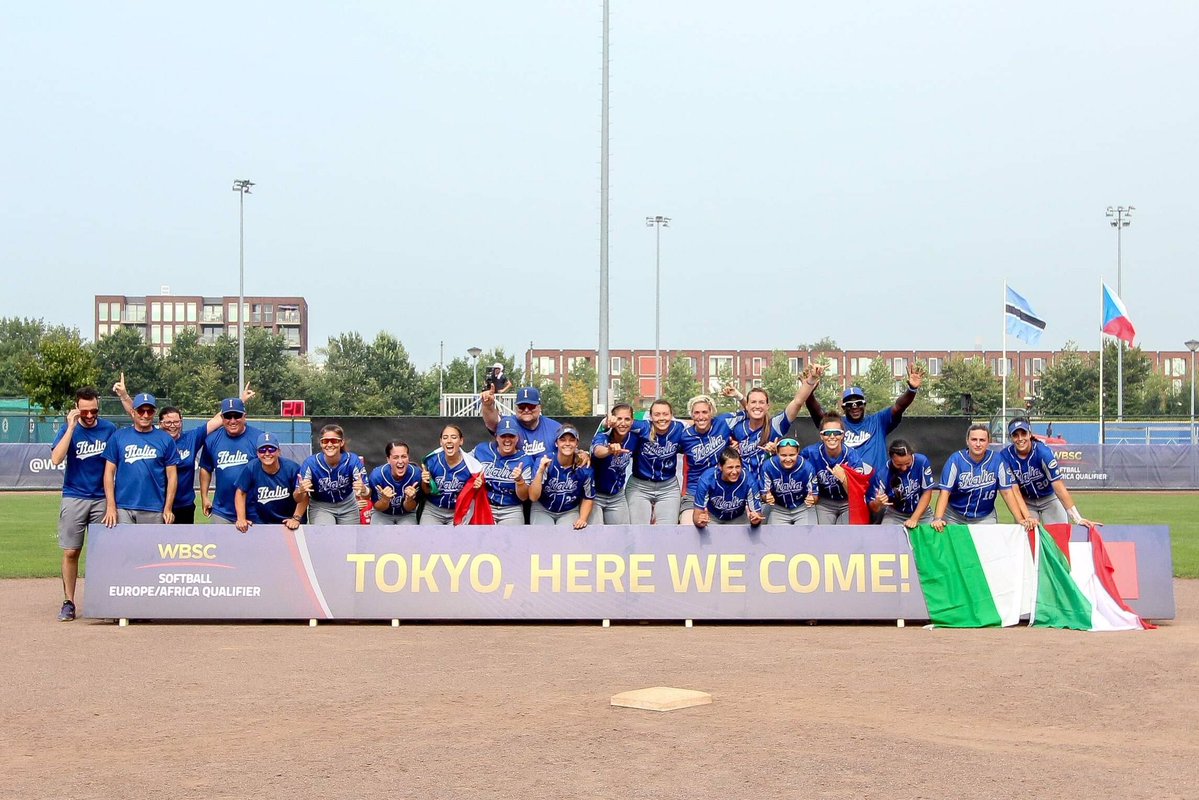 The 2020 Tokyo Summer Olympics begin in less than a year with the first Olympic softball game set to take place on July 22. With that in mind the next few months are critical with qualifiers taking place all over the world as well as Team USA and other countries participating in the Pan Am Games in Lima, Peru this week. Let's break down where everyone stands:
Team USA Heads To Pan-American Games in Peru
Team USA already has a spot secured in the Summer Olympics next year thanks to winning the World Championships last year in Japan. Team Japan also is in the Olympics as a result of being the host country. Despite having a locked spot in the Olympics, the Pan-American Games are critical for the United States as many questions still remain on who will be apart of the Olympic Team USA roster with the final tryouts taking place October 1-6 in Oklahoma City.
The Pan-Am Games will serve as the last Tournament for Team USA to showcase themselves prior to October. The United States will take 15 players to Peru with three catchers ( Aubree Munro, Dejah Mulipola, and Sahvanna Jaquish) as well as four pitchers ( Monica Abbott, Cat Osterman, Keiliani Ricketts, Rachel Garcia). The alternates are Ally Carda, Shelby Pendley, and Jazmyn Jackson.
The United States will be in a field of eight teams which includes Canada, who won the Pan American Games Gold Medal in 2015 in Toronto. They defeated the United States, 4-2, behind a brillant effort from Sara Groenewegen who is back in the circle after missing the Canada Cup and the World Championships in 2018 with a serious health illness. In this year's Canada Cup Groenewegen showed that she back to form leading her team to the Gold Medal.
Other teams in the Pan-Am field include Puerto Rico, Mexico, Argentina, Peru, Venezuela, and Cuba. Puerto Rico and Mexico have talented rosters that pose threats to the U.S. and medal contention. Its a critical 30 day period for Canada, Puerto Rico, Mexico, Cuba, Argentina, and Venezuela as they all travel from the Pan-Am Games to being among the twelve nations set to compete in the Americas qualifier; which will be held in Surrey, Canada, from August 25th to September 1st. This event will determine two more Olympic qualifying teams.
Italy Qualifies for 2020 Summer Olympics
Italy earned a place in thee 2020 Tokyo games Saturday defeating Great Britain, 5-0, in the final of the WBSC Women's Softball Europe/Africa Qualification Event held in the Netherlands.
Greta Cecchetti, who played at Texas A&M Corpus Christian (2011-2012), was outstanding for Italy, dominating Great Britain logging 13 strike outs while only giving up three hits in the win.
McNeese State star, Erika Piancastelli, paced the offense with two hits and a RBI as they jumped on former USF All-American pitcher, Georgina Corrick, in the first inning scoring two runs. Those runs were all Cecchetti would need. It was a tough day for Corrick who will be entering her junior season with Bulls in 2020. Corrick went six innings giving up four earned runs with only three strikeouts.
This will mark the third time Italy will participate and represent Europe in the Summer Olympics games. Italy finished fifth in Australia (2000) and eighth in Athens (2004). The Italians have a roster led offensively by Piancastelli; Emily Carasone, who recently joined the team and contributed with a three run home run that help get Italy to the championship game; as well as Amanda Fama, who hits near the top of order. While Cecchetti leads the pitching staff, Italy also rosters former Iowa two-time All-American pitcher Lisa Birocci Banse, who won Big Ten Pitcher of Year in 2003.
The remaining three nations to qualify will be determined at the next two WBSC Softball event. As mentioned earlier, two nations from the WBSC Softball Americas Qualifier in Surrey, Canada will advance to the Olympic Games while the last spot for the Summer Olympics will be given at the Asia/Oceania Qualifiers held at end of September in Shanghai, China. The nations involved include China, New Zealand, Philippines, Korea, Chinese Taipei, Australia, Indonesia and Hong Kong.
–