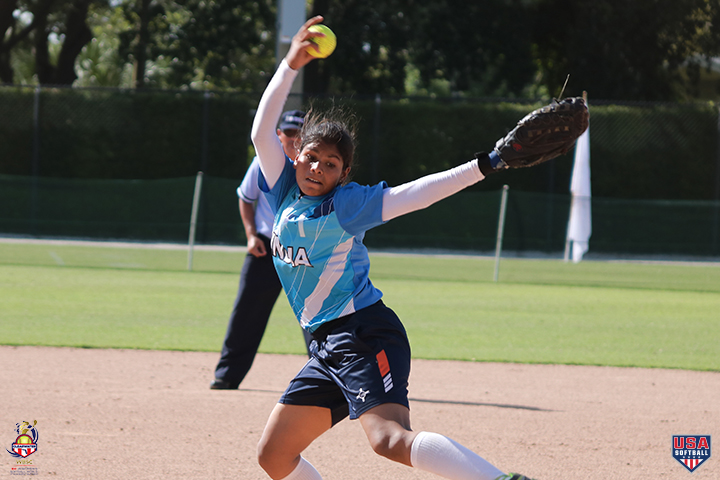 What do you think of when you hear India? Is it Bollywood dancing, cricket, field hockey or the Taj Mahal? Maybe you think of all four how about fastpitch softball?
On Friday evening at Eddie C. Moore Complex in Clearwater, Florida, India won its first World Baseball Softball Confederation Jr. World Championship game by defeating South Africa 5-4.
Softball has been an organized sport in India since 1961, which is ironic because the first rulebook wasn't published in India until 1965. That same year, India was recognized by the International Softball Federation and has continued to grow ever since.
The Indian Olympic Association recognized softball in 1967 and to this day, it is played in all 29 states and four territories.
"There are around 1,500 children who participate in the National Championship," said team manager Tagore Shibani. "We also have different categories of junior and senior, boys and girls."
Essentially, each state has a team that represents at the National Championship tournament. That's every softball player in the country playing for the same thing. This year's tournament had a little more riding on it because India knew it would be sending its Junior National Team to compete at the WBSC Jr. World Championship for the first time.
"We selected the maximum number of 50 players at the National Championship," said Shibani. "Then we have two trials (selection camps). We make a shortlist from the first trial and then we chose the final 15 players at the second trial."
Once the final roster is complete, the team goes through three camps and each camp lasts about two weeks. A university hosts each camp, that way the team has a field to practice on and lodging.
"It's not easy to get the schools because it's only during the summer that the schools are closed," said Shibani. "We have to hire people to come help us."
The journey to Clearwater costs each athlete 75,000 Indian Rupee that is equivalent to about $1,200 and the Softball Association of India tries to fund as much of the trip as possible.
"We don't have many fundraisers but we try to do it so it's not a burden on the players," said Shibani. "We are here for 10 days and the fee includes everything."
It took the team 20 hours in the air to travel from Delhi to Clearwater. The flights leave Delhi and connections are made in Dubai and New York before arriving in Tampa. The journey home will be the same way.
"The players and coaches are from different states so they have to get to Delhi on their own," said Shibani. "Once they all get to Delhi then we leave Delhi together. Same thing when we get back."
The journey to Clearwater may have been a long one and the competition is tough but the girls are having fun which makes it all worth it.