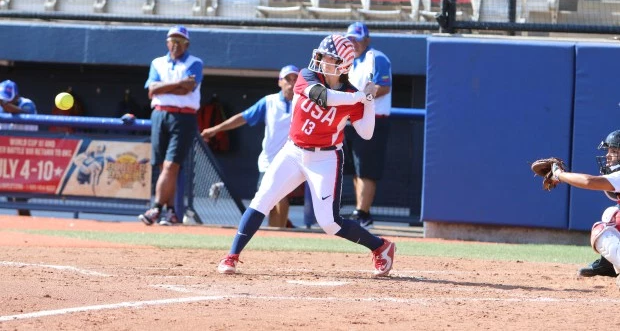 The United States could not hold a 4-1 lead in the Gold Medal game against the host nation as Japan scored four runs in the bottom of the seventh against four USA pitches to snatch the gold medal away from the United States.
The bottom of the seventh started with a leadoff single which resulted in the U.S. taking out Danielle O'Toole and bringing in Delanie Gourley. After issuing a walk, Jessica Moore subbed in for Gourley. Moore issued a strikeout to record the first out of the inning, but an infield single loaded the bases and O'Toole re-entered the game.
A wild pitch would allow a run to cross the plate for Japan and an intentional walk would once again load the bases with one out. Japan would then single to cut the lead to just one. That resulted in the fourth pitching change of the inning for Team USA as Kelly Barnhill entered the game. A walk tied up the ballgame before a sac fly led to Japan taking the 5-4, walk-off win and beating the U.S. for the second consecutive year in the Japan Cup with Japan winning last year 9-1.
Before the Japan Cup, Team USA claimed gold at the Pan American Championship over Mexico in the Dominican Republic. But this is the second time that the United States would fall to Japan for the Gold Medal this summer as Japan defeated the United States 2-1 back on July 9 in Oklahoma City.
The United States finished the 2017 year going 22-5 with four of the losses coming to Japan while the United States beat Japan three times. One thing that is clear once again this summer is that Japan and USA continue to add chapters to the rivalry. The two are working towards what should be a classic show down at the 2020 Summer Olympics which, just like this past weekend, will be hosted by Japan.
The Japan Cup took place in Takasaki City, Japan featuring the top four ranked Softball National Teams in the world — No. 1 Japan, No. 2 United States, No. 3 Canada and No. 4 Australia.