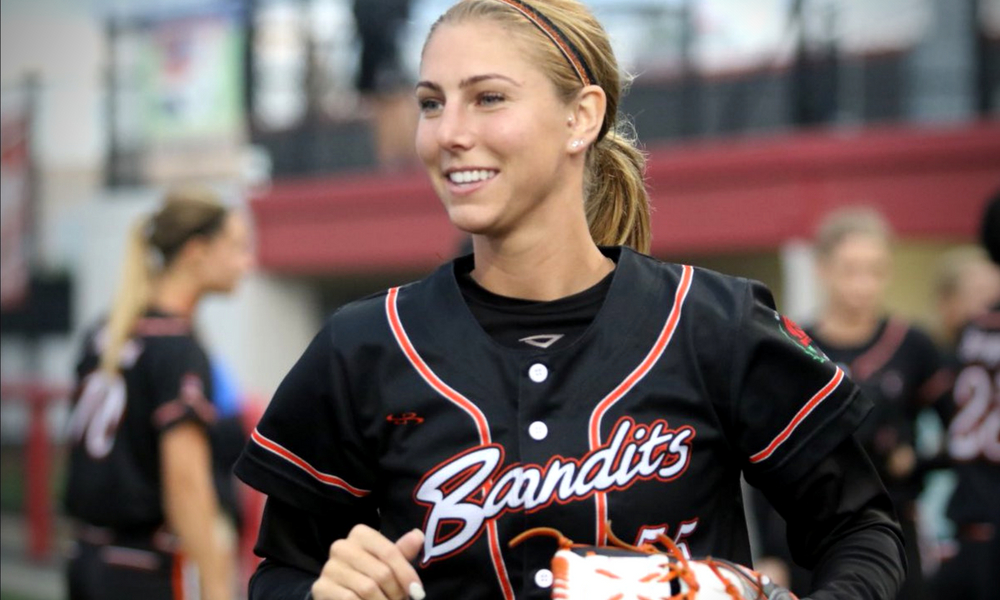 In her final at-bat of the regular season, Chicago Bandits' Brenna Moss hit a single off USSSA Pride pitcher Kelsey Nunley for her 65th hit of the season which tied the National Pro Fastpitch League Record for most hits in a single season. The Pride (42-5) defeated the Bandits (37-10) 10-5 in the last game of the regular season. Both teams will play for the Cowles Cup starting Thursday.
Congrats @BrennMoss 65 HITS!!! @Chicago_Bandits #NPFSingleSeasonRecord @profastpitch #SuperSlapper pic.twitter.com/T9pPTd2G6b

— Kevin Mooney (@MOONPUP1) August 13, 2018
Going into the game, Moss needed just three hits to tie the record, which is what she ended up doing. Moss stepped up and went 3-for-4 in the game with a walk; she ties a record that has lasted 13 seasons and was held by Kristen Zalewski who set the record back in 2005.
Most Hits in an NPF Season
Brenna Moss  – 65  2018 
Kristen Zalewski- 65  2005
Natasha Watley – 63   2011
Kelly Kretschman- 62   2016
Iyhia McMichael – 62  2005
Moss has had an MVP type of season in her fourth season with the Bandits franchise. She was drafted No. 13 overall in the 2015 NPF Draft out of Fresno State. During the 2018 season, Moss has led the NPF in Hits (65), Runs scored (38), Stolen Bases (27), On Base Percentage (.466) and Batting Average (.442). Moss should be in the running for numerous league awards including All-NPF Team, MVP, and Offensive Player of Year.
Moss will lead the Bandits into the NPF Championship Series this week, starting on August 16th, in a Best of Five series against the Pride. This is the first year that the league is adopting a Best of Five format for the Cowles Cup. The Bandits will be looking for their third NPF Championship in the last four seasons, while the Pride will be looking for the franchises fourth and first since 2014.