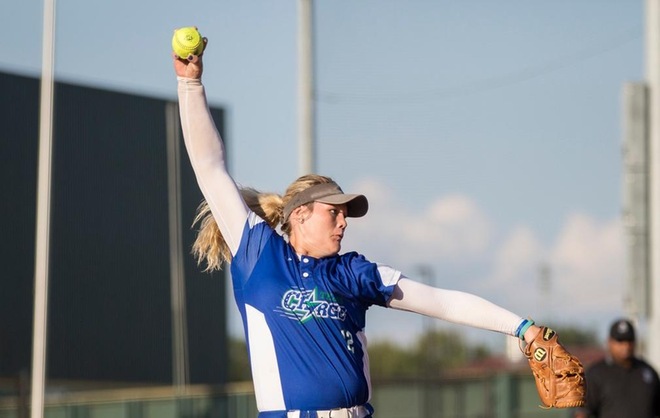 The defending NPF Champions Scrap Yard Dawgs boosted starting rotation by signing Dallas Escobedo with a contract through the 2022 season. Escobedo comes to the Dawgs after playing one season with Texas Charge and three seasons with the Pennsylvania Rebellion.
In 2017, Escobedo threw four shutouts for the Charge, while earning seven wins and six losses. She held an impressive 1.58 ERA and had an incredible 114 strikeouts.
Escobedo is the third player from Texas Charge team that folded to join the Scrap Yard Dawgs this off-season joining Lauren Haeger and Bailey Landry.
Escobedo took to Twitter to share her excitement of joining Scrap Yard Dawgs.
https://twitter.com/dalpal12/status/938555896677908480
Escobedo now joins a rotation with Monica Abbott and Haeger which gives the Scrap Yard Dawgs some much-needed depth with the possibility of Abbott participating with the United States during the season in the upcoming years coming up leading into Summer Olympics in 2020.
Escobedo played for Team Mexico this past summer leading them to the silver medal at the Pan American Games losing to the United States in the gold medal game.
She was the No. 1 draft pick at the 2017 National Pro Fastpitch draft to the Pennsylvania Rebellion out of Arizona State. While at Arizona State University, Escobedo was the starting pitcher for the Sun Devils in her freshman year and helped lead the Sun Devils to the 2011 National Championship. Escobedo finished her Sun Devil career with a 115-26 win-loss record and a total of 1,222 strikeouts.
In August, Escobedo went into coaching joining the Cal State Fullerton coaching staff as an assistant coach and handle the pitching staff.