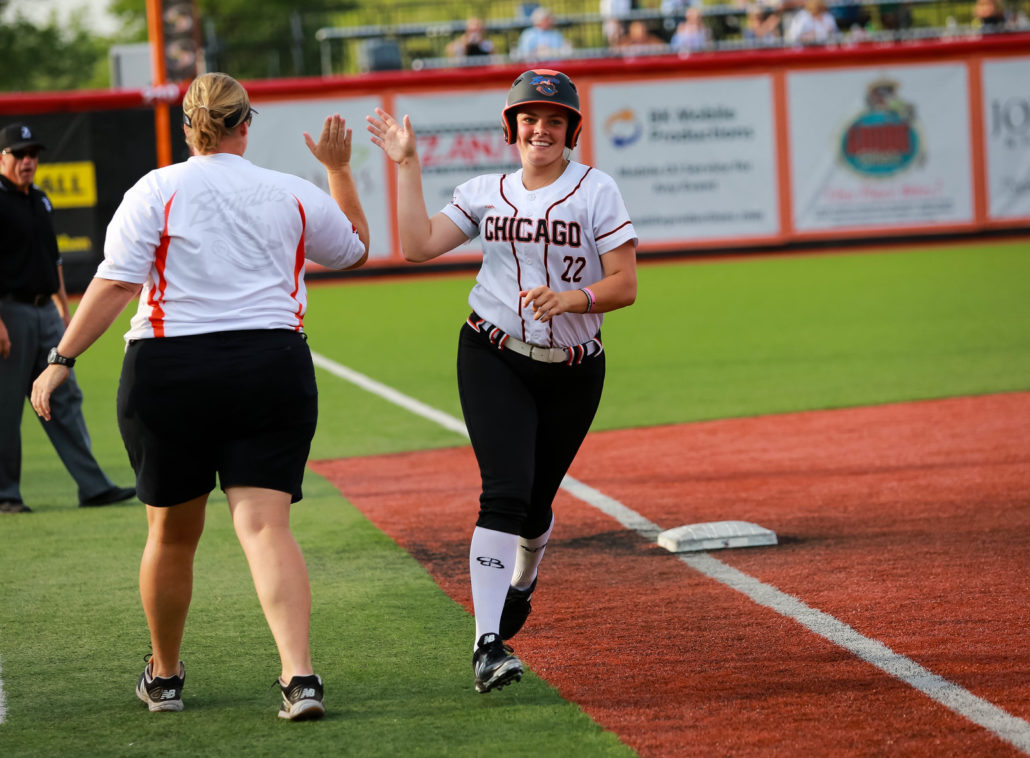 Gwen Svekis and the Chicago Bandits agreed to a one-year extension that will bring Svekis back to the Bandits for the 2019 season.
Svekis, was the Bandits third overall pick in the 2018 NPF Draft, appeared in 19 games as a rookie, batting .269 with one home run and six RBI playing behind All-NPF cacher Kristin Sandberg. 
The former University of Oregon standout earned first-team All-American honors during her senior season and paced the Ducks with 17 home runs and 60 RBI. The Davie, Florida, product, along with teammate and current Bandits infielder DJ Sanders, guided Oregon to the 2018 Pac-12 Conference championship and an appearance at the Women's College World Series. Svekis also captured the NFCA National Catcher of the Year award in her final year in Eugene.
 Indiana hired Svekis to its softball staff as a volunteer assistant on July 30.  Svekis appeared on August 13th edition of " In The Circle" where discuss her rookie season with the Bandits, as well joining the Indiana coaching staff and her Oregon career.