NPF Softball
Jessica Burroughs, Lonni Alameda reflect on draft day with Maren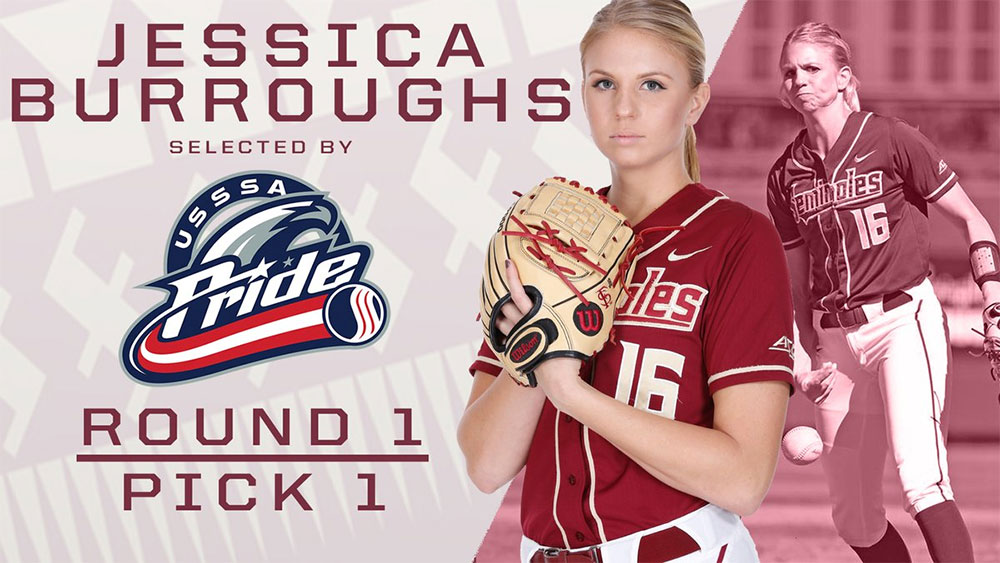 Florida State pitcher Jessica Burroughs was pitching against the Louisville Cardinals last Monday when her name was called as the first overall draft pick by National Pro Fastpitch Commissioner Cheri Kempf.
In today's world of technology at everyone's fingertips, how does news like that not get out? Simple, take everyone's phone before the game and tell the fans who were there, not to say a word.
"Today with all the text messages and stuff, you want to find out amongst your friends versus maybe a random text message or phone call," said Florida State head coach Lonni Alameda. "I even ran out to all the fans after the game and yelled at them not to say anything because it was a surprise."
Because it was game day, the only time to think about the draft was earlier in the day.
"Me and my teammate Alex Powers were roommates on the road and we talked about how nervous we were for the results so we could take a breath," said Burroughs. "I think during the game it was one of the last things on my mind but when 8:00 stuck me and my teammates kind of looked at each other."
Alameda gathered her team at the airport in Kentucky and made the announcement to the whole team that Burroughs was selected No. 1 to the USSSA Pride and her teammate Alex Powers was going with her as the No. 10 pick.
"I think that when there's an opportunity for someone to have a special moment like that it's all about them and the moment," said Alameda. "I'm really excited for them and our program but it was pretty easy to keep it to share with everyone.
According to Burroughs in a phone interview, finding out the way she did was the best way to do it.
"She (Alameda) brought us all together and told us all at once," said Burroughs. "We really got to celebrate like we wanted to and we were together. I love it! It was so amazing!"
Coincidentally, the FSU coach is the head coach of the Pride as well. That means she will continue coaching both players at the professional level.
"I know how special it is and I think it's great that we are coaching them but I just think it's awesome that they have the chance and that people are working so hard to allow players the opportunity to play," said Alameda. "Obviously maybe a little selfish in the sense that I get to be around them and see them grow at a different level."
There will be a transition phase for both players especially Burroughs. She will have to adjust to situational pitching and work out of the bullpen more than she has at Florida State.
"At this point in my life she (Alameda) is one of the closest people to me and to be able to go through this experience with her is making it that much more enjoyable," said Burroughs. "I think having her coach me a little while longer is the biggest blessing in the world."