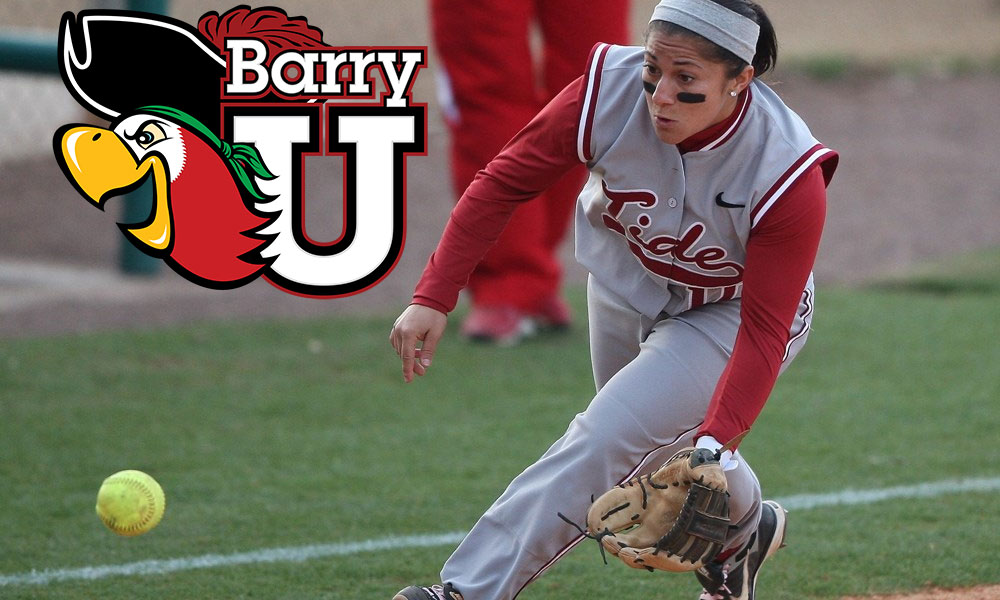 Eight year National Pro Fast Pitch League veteran and former All-American Kelley Montalvo is coming home as the Miami native was named the assistant coach of Division two program Barry on Thursday.
"I am extremely excited to be a part of the Barry family," Montalvo said in Barry press release. "I strongly believe in the code of ethics and morals that they represent and the way that they have established such a family-based culture. Also being a Miami native, it is heartwarming to finally be able to come back to my hometown and family and represent such a well-rounded university. Barry has always been very competitive in athletics but what over shines that is how they excel in preparing these student-athletes for their futures beyond the field."
Source told me on Thursday that Montalvo was hired by former Barry Head Coach Danielle Penner who had been the Head Coach for the past 12 years.  Penner left Barry to become associate head coach at Coastal Carolina on August 1st. As of Thursday night, Barry was still in the process of hiring a new Head Coach. Montalvo does have college coaching experience recently being an assistant coach at Middle Tennessee State (2013-2015).
Montalvo just completed her eighth season in the NPF with the Akron Racers being part of the Racers making the NPF Championship Series before falling to eventual NPF Champions Scrap Yard Dawgs. Montalvo has been An All-NPF selection in 2014, 2105 and 2016 and was the NPF Defensive Player of the Year in 2012, finishing the season with 43 putouts, 93 assists and just three errors for a .978 fielding percentage.
Montalvo was an All-American player for Head Coach Pat Murphy at Alabama earning first-team All-America selections in 2008 and 2009 on both the Louisville Slugger/NFCA and Easton teams and was part of the Crimson Tide run to the Women's College World Series in 2009.